Joanne Froggatt Shares An Embarrassing Moment She Had With Kate Middleton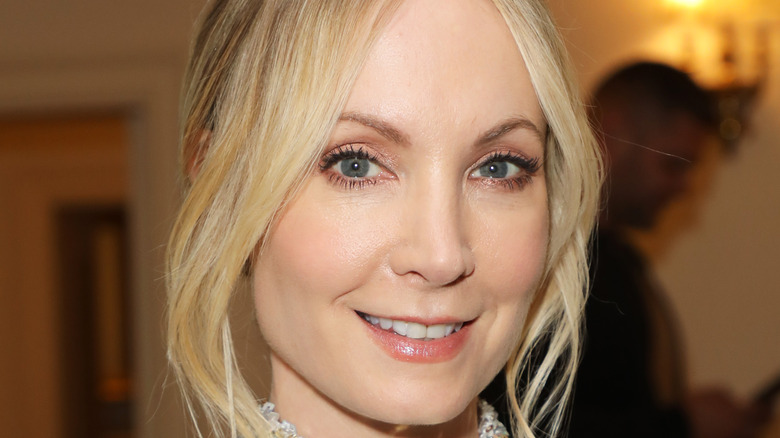 David M. Benett/Getty Images
As far as British period dramas go, "Downton Abbey" has become one of the UK's greatest exports (via CNN). The ITV show is beloved across the globe, and has even reached royalty within Britain. The series is a favourite among the royal family, none more so than the reigning monarch herself. According to author and royal chronicler Brian Hoey, Queen Elizabeth II "loves to pick out the mistakes" within the period drama. "They do tend to get it right," he told People magazine, adding that during one episode she noticed that the medals awarded to a British officer were wrong. "He was fighting in the First World War and the medals on his chest did not come in until the Second World War," he explained.
Kate Middleton is also a major fan of the series, as Prince William revealed during a celebration of the series at the BAFTA Awards in 2019. "It is one of Catherine's and my favourite programs," he said during the video (via YouTube).
Kate Middleton once visited the Downton Abbey set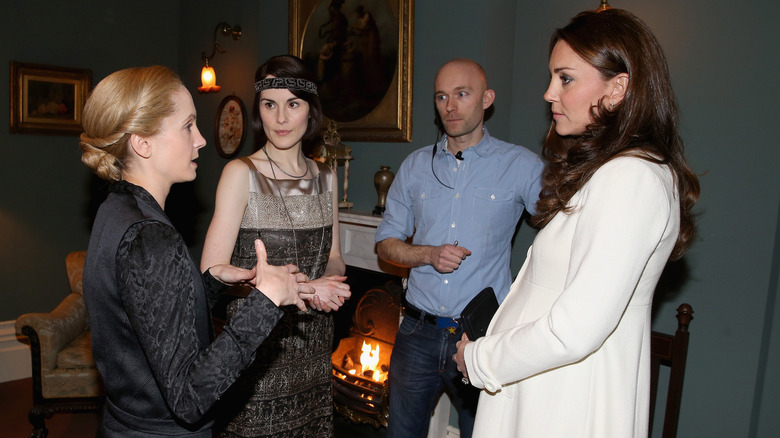 Chris Jackson/Getty Images
In 2015, the Duchess of Cambridge had the opportunity to visit the set of the show — much to the excitement of the drama's cast "It was lovely. She's so normal. I know everyone says that but she really does try to make everyone feel at ease," Laura Carmichael, who plays Lady Edith on the show, told E! News. But there was one moment in particular that left Joanne Froggatt with a case of embarrassment — and it was centred around the bedroom.
Middleton happened to walk in on a scene being filmed in Lady Mary's bedroom, which involved Froggatt and Michelle Dockery. As Froggatt explained to the Guardian, Middleton acknowledged the humour of the situation saying how strange it felt to be in Lady Mary's bedroom. The actress replied, "Yeah, not many people get to come in Lady Mary's bedroom," not realising what she said. "I didn't mean it as a double entendre," Froggatt said, "but I swear I saw the faintest flicker of a smile."