Why Taylor's Biggest Flaw On The Bold And The Beautiful May Be Her Undoing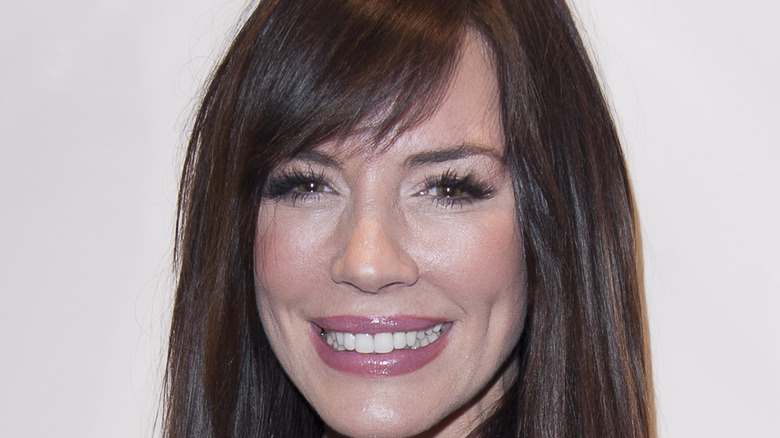 Lilly Lawrence/Getty Images
Taylor Hayes is back on "The Bold and the Beautiful" canvas, and ready to reunite with Ridge Forrester (Thorsten Kaye). However, this time she's being played by Krista Allen, an actress who hasn't been on soaps in more than two decades but made her daytime television mark as "Days of Our Lives'" second Billie Reed from 1996-1999.
The last time fans saw Taylor was in 2019, when she bought a baby from Dr. Reese Buckingham (Wayne Brady) to present to her daughter, Steffy Forrester (Jacqueline MacInnes Wood), as a child she could legally adopt (via Soaps in Depth). That baby ended up being Hope (Annika Noelle) and Liam Spencer's (Scott Clifton) baby, and Steffy had to eventually give her up. Since Taylor has been back, she and her daughter have not spoken of that incident much because Steffy has been too focused on getting her parents back together.
However, when Taylor first arrived back in town before the 2021 holidays, she shocked Steffy by asking her to forgive Sheila Carter (Kimberlin Brown), a woman who once shot Taylor, as well as Brooke Logan (Katherine Kelly Lang), among other dirty deeds. Sheila is now Steffy's mother-in-law, and she didn't want her in her life. However, Taylor has decided that people can change, as she has a new attitude in life, which Allen thinks will eventually be her character's undoing.
Taylor is trying to see the good in everyone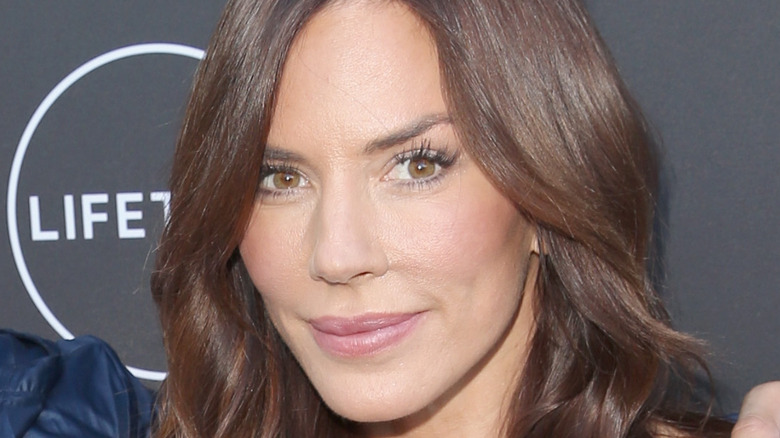 Jesse Grant/Getty Images
After Taylor Hayes urged Steffy Forrester to invite Sheila Carter for Christmas dinner, Sheila decided that Taylor is her new best friend, and has been dropping by her office to visit, which makes Taylor slightly wary while making Krista Allen very wary — and worried what might happen next to her character (via Soaps.com).
"She's way too trusting, and you see it with both Ridge [Forrester] and with Sheila," Allen told Soaps.com. "She truly believes that people can change, even when their own past behavior says otherwise...Over the years, Ridge has told her repeatedly that he loves her and is coming back to her, and she believed him. Along those same lines, she wants to believe that Sheila is really on the path to changing." However, the more Sheila visits Taylor unannounced, the more Taylor starts to have her doubts. That doesn't mean Taylor is listening to her own instincts because, again, she wants to see the good in everyone.
"Every now and then, she'll hear the venom in the way Sheila is talking about Brooke and become concerned," Allen added (via Soaps.com). "But Sheila will turn around and explain it away." This means Taylor could get herself in a whole lot of trouble if she doesn't start listening to her own instincts. After all, Sheila rarely changes for long.