Katherine Kelly Lang Reveals A Big Change Happening To The Bold And The Beautiful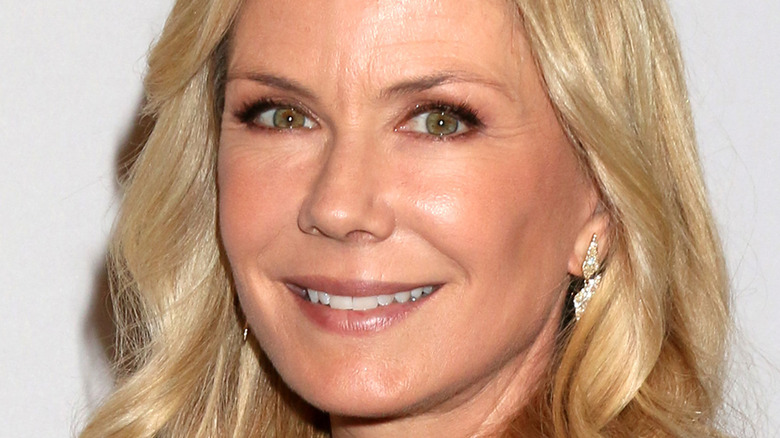 Kathy Hutchins/Shutterstock
"The Bold and the Beautiful" has been a hit soap opera since it debuted in the '80s. However, fans have grown tired of the same recycled storylines (per Showbiz Cheat Sheet). The show has spanned over 30 years at this point, so it is not surprising that some themes are reoccurring, however, the retelling of the same stories has become a bit of an irritation.
According to Vocal Media, fans have grown tired of seeing the characters Ridge, Brooke, and Eric constantly at the forefront of the drama. Since Brooke, played by Katherine Kelly Lang, has been on the show since day one, it seems her storylines are especially getting stale. Fans are also not happy with the direction the writers have taken her character, especially when it comes to the affairs she's had with her daughter's husband, Deacon.
Recently, Lang has shared some behind-the-scenes sneak peeks of the upcoming season of "The Bold and the Beautiful," which fans are hoping will include some new storylines!
Lang gave fans a look at a new photoshoot for the show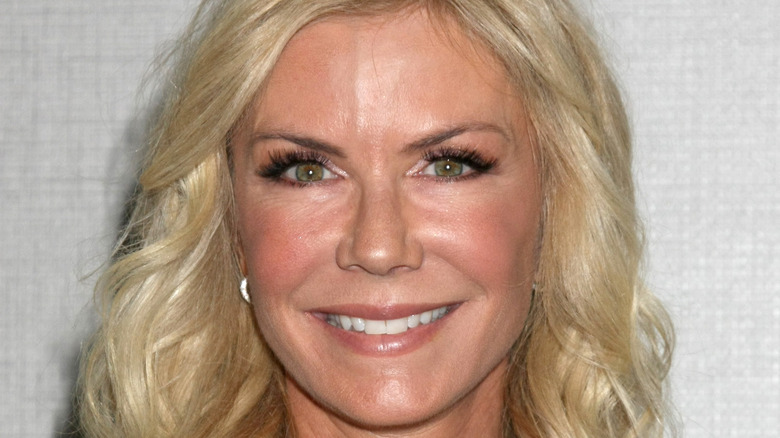 Kathy Hutchins/Shutterstock
According to Soaps.com, Lang has been dropping hints about the new season on her social media. She took to Instagram to post a photo of her in a beautiful pink dress with a caption that read, "My first Reels ... this is a photoshoot I did today to add a few pictures to opening titles on ['The Bold and the Beautiful']." In the Reel, she included a gorgeous snapshot of her face.
It seems fans of "The Bold and the Beautiful" can expect a new title sequence for the upcoming episodes. They are hoping for more than just a new intro, though. Fans have grown tired of Brooke's storylines, including her battle with addiction (and falling off the wagon), as well as her upsetting affairs (per Soaps In Depth).
While Brooke recently turned back to drinking, fans are hoping this storyline is just temporary and with this new opening sequence, comes fresh storylines as well.