Dancer Maks Chmerkovskiy Opens Up About Being On The Ground In Ukraine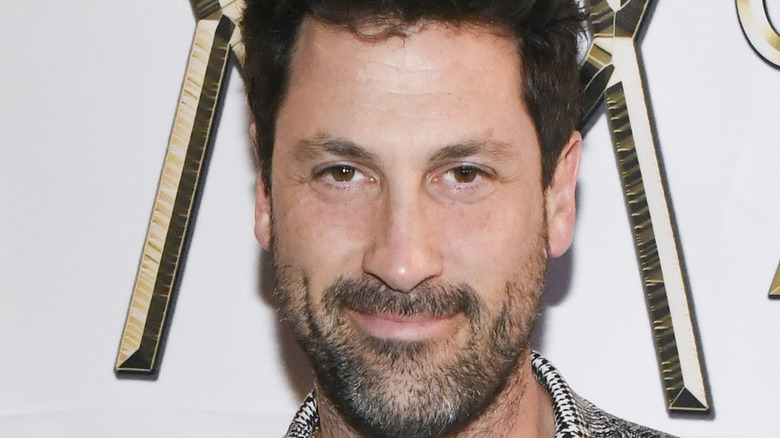 Rodin Eckenroth/Getty Images
The world has been watching another major military event through the lens of social media. On February 24, 2022, Russia invaded Ukraine with the intent of overthrowing the Ukrainian government to "demilitarize" and "denazify" the country. However, in a statement released on February 25, NATO said, "No one should believe Moscow's lies" (via the BBC). No one, not even some Russian officials, believe or support Russian President Vladimir Putin's decision.
Social media has been showing signs of the pending invasion for weeks. Twitter users had been posting pictures and videos of military machinery being built up as Russia prepared. According to Vice, "The Center for Information Resilience has been verifying, documenting and geolocating social media footage from on the ground, and was able to create a map of Russia's movements along the border, before the invasion." But starting Wednesday night, what was a trickle turned into a flood as Ukrainians took to platforms like Twitter, Instagram, and TikTok, showing the world what they were experiencing as Russia's military entered the country by land, sea, and air.
As the invasion continues, more footage continues to arise on social media, and not without dangers. Russia has always relied heavily on propaganda, and there have been many warnings not to trust everything you see on social media. Vice reports that "[p]eople are up against Russia's massive, well-practiced (if often sloppy) propaganda machine, while organizations like Bellingcat debunk false flags and disinformation as fast as it goes up." The war against Russia is being fought on their internet as well.
This is what Maks Chmerkovskiy has seen on the ground in Ukraine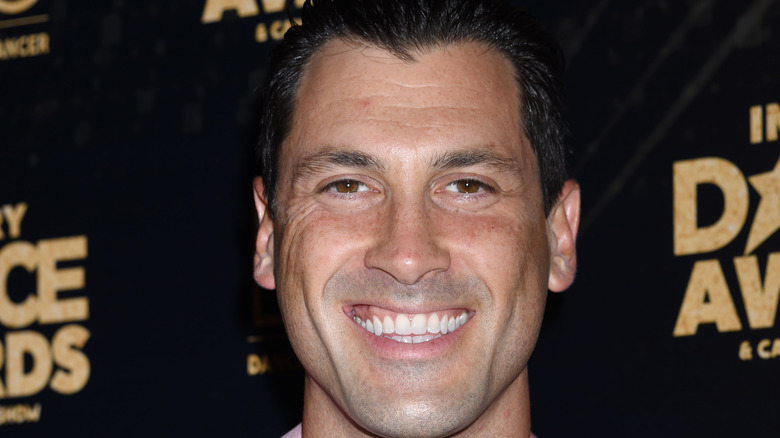 Ga Fullner/Shutterstock
What social media has been able to do, instead of spread Russian misinformation, is provide people outside of Ukraine with first-hand accounts of what's actually happening (via The Wall Street Journal). You may see people live-tweeting their fleeing from Ukraine, and posting videos of what it's like to try and catch a train out of Kyiv, for example. Footage also came out of Moscow and St. Petersburg yesterday, showing large-scale protests from those who don't agree with what their country is doing Naturally, this puts them at great personal risk. It's been reported that over 1,700 arrests in Russia have been made so far (via HuffPost).
One of the Ukrainians sharing their experiences is "Dancing With the Stars" Maksim Chmerkovskiy. He took to Instagram, posting videos where he shared what he was experiencing. In one, he explained that Ukrainians were shocked not because "no one saw this coming, but everybody was hoping that the finality of this situation would be averted, that there wasn't going to be these kind of aggressive measures" (via People).
Chmerkovskiy is in Kyiv, Ukraine's capital city, one of the most dangerous places to be. In his video, he explained how difficult it's been to watch this happening. "The main thing is that I'm safe. A lot of people are not, and this is very, very, very real, what's happening now," he explained. "I'm packed, I'm ready, my hotel has a bomb shelter."
In his last post at the time of writing, Chmerkovskiy wrote in his caption, "I am safe right now. Pray for Ukraine."