Robin Roberts Shares Sad News About Her Partner's Health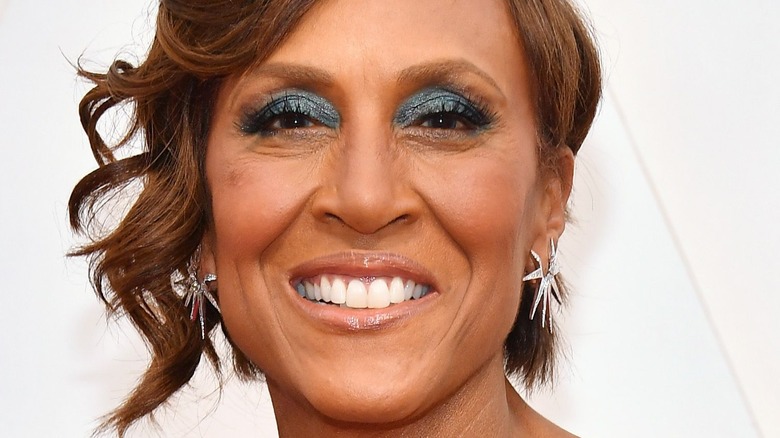 Amy Sussman/Getty Images
Fans know Robin Roberts as the long running host of "Good Morning America," but Amber Laign knows the television anchor as her partner. The pair met in 2005 after being set up on a blind date by a mutual friend (via People). Roberts kept her relationship with Laign, a massage therapist, a secret for nearly eight years until she came out in a 2013 Facebook post. While the COVID-19 pandemic brought on challenges for many couples in isolation together, Roberts gushed to People in 2021 about how the events had only made the couple stronger. "We spent more time together this past year than in the previous 15 years combined. We've never been stronger," she said.
However, in a post on Twitter this past Thursday, Roberts announced that Laign was facing health struggles. The television personality emotionally shared that her partner would be undergoing chemotherapy to treat her recent breast cancer diagnosis (via USA Today).
Robin Roberts and her partner are no stranger to health scares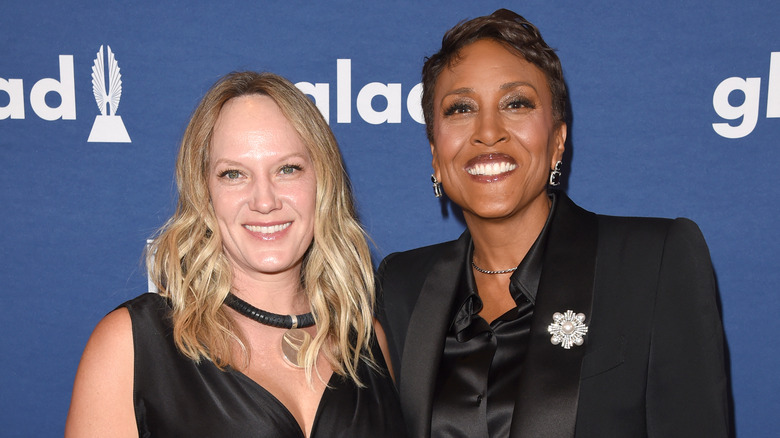 J. Merritt/Getty Images
Robin Roberts took to social media to announce to fans and followers that her partner, Amber Laign, was recently diagnosed with breast cancer. "My sweet Amber wanted me to tell you something that she's been facing. At the end of last year, Amber was diagnosed with breast cancer," Roberts explained in a video posted to Twitter (via People). For Roberts, being there for her partner during this difficult time may feel familiar. Roberts suffered through her own battle with breast cancer in 2007, just two years after meeting Laign, and experienced love and support from her.
Though the circumstances are unfortunate, the long term couple is moving forward together with a stronger bond than ever. "She and I have been together almost 17 years, and have helped each other throughout challenges like my journey with cancer. It's my turn now, to be there for her, as she was for me," said Roberts (via USA Today). Due to the circumstances, Roberts will be stepping back from her "Good Morning America" duties to care for Laign from "time to time." Both Roberts and Laign are hopeful for what lies ahead.