Heidi Montag Leaves Fans Horrified After Sharing A Strange Food Preference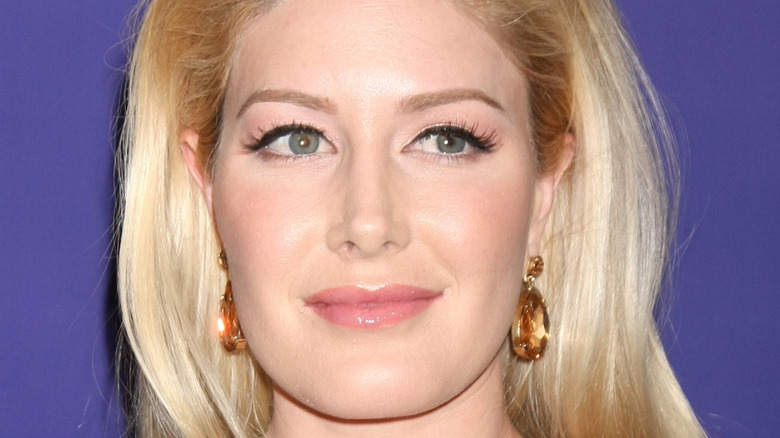 Kathy Hutchins/Shutterstock
Heidi Montag and her husband, Spencer Pratt, have been catching the attention of fans ever since their relationship publicly blossomed on MTVs "The Hills" back in the 2000s. While their on-screen relationship appeared rocky from the start, the pair ultimately walked down the aisle as millions of viewers tuned into their televised wedding and have been living together happily as husband and wife ever since. The couple, known by fans as Speidi, welcomed their first child, a son named Gunner, in October of 2017 (via Us Weekly).
In addition to reality television stardom, both Montag and Pratt have made headlines for their holistic wellness practices. Pratt runs an online crystal shop, and Montag is said to have had $27,000 worth of the sparkling rocks present while she was giving birth to their son (via Glamour). In addition to undergoing countless plastic surgeries, Montag also claims to workout for up to 14 hours a day so she's not afraid to commit to habits that she deems necessary for her body (via Entertainment Weekly). While some of her tips are more suitable for the average person, her latest wellness-themed video has left fans scratching their heads.
Heidi Montag is hungry for something that may surprise you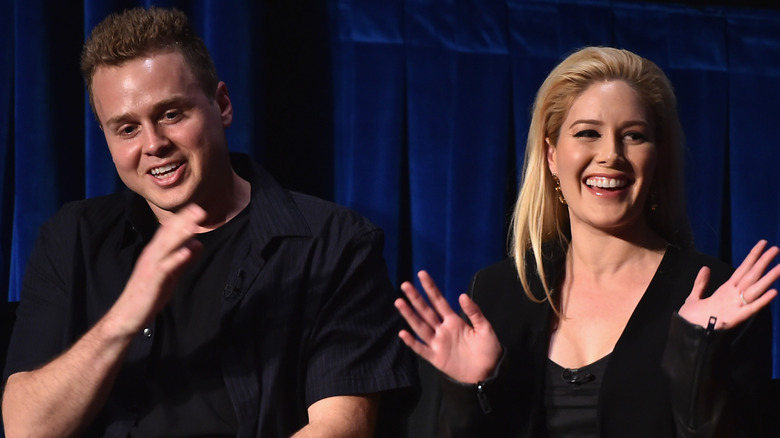 Alberto E. Rodriguez/Getty Images
On Thursday, Heidi Montag took to Instagram to share one of her latest wellness habits with her fans. In the video, the reality television star can be seen taking a huge bite out of a whole liver on camera as she explains that she'd already taken a large bite of the organ (via Page Six). "There's so many health benefits to eating liver, animal organs, raw liver," she says in the video as she prepares for another bite. As she chews, the "Body Language" singer explains, "you definitely get used to it." Earlier this month, Montag posted a similar video in which she consumed raw testicles from a bull. Comments were disabled on the videos to stop her followers from commenting on her eating habits, but the internet continued to buzz about the post anyways.
According to Healthline, Montag isn't wrong in saying that there are tons of health benefits to consuming the less conventional cuts. Organs tend to have more nutrients than traditionally consumed meats as they contain B-vitamins and several minerals such as iron, magnesium, and zinc. Organs have also risen in popularity among diners and are now being seen more in restaurants. The risks of consuming the organ meats raw are no different than the risks of consuming any raw meat, and consuming it raw doesn't add any benefits. So, if raw is preferred, then eat up, Heidi!