Piers Morgan's Surprising Request For Meghan Markle Is Turning Heads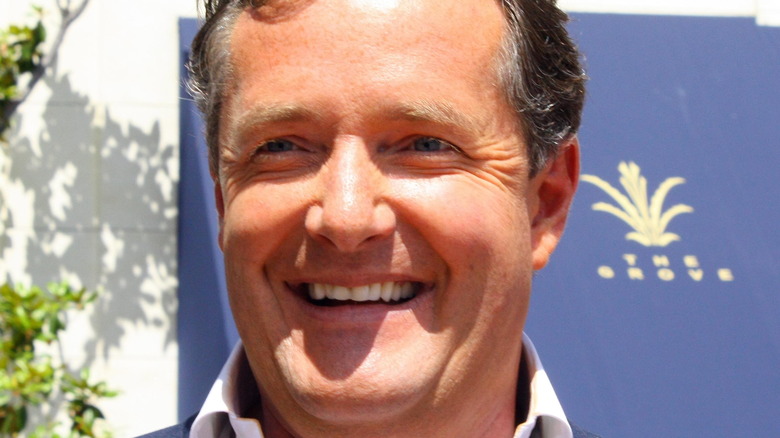 RoidRanger/Shutterstock
British television personality Piers Morgan, who became a U.S. celebrity with his CNN show "Piers Morgan Tonight" from 2006 to 2014 and his turn as a judge on "America's Got Talent," has never made any secret of his dislike for the Duchess of Sussex, Meghan Markle. In fact, he quit his job as host of the BBC's "Good Morning Britain" in 2021 when he claimed Markle was lying about being suicidal during her time living among the royal family after she and Harry sat down for an interview with Oprah Winfrey last March. The Sussexes famously moved to Markle's native Southern California in 2020, opting to leave their British royal duties behind for a new life in the U.S.
Since Morgan left his BBC job, he has been writing a column for the Daily Mail where he frequently takes aim at Markle, saying in November of 2021 that her appearance on "The Ellen Degeneres Show" was "vomit inducing." That's why his latest move for the new talk show he has in production has some heads turning.
Piers Morgan would like to interview Meghan Markle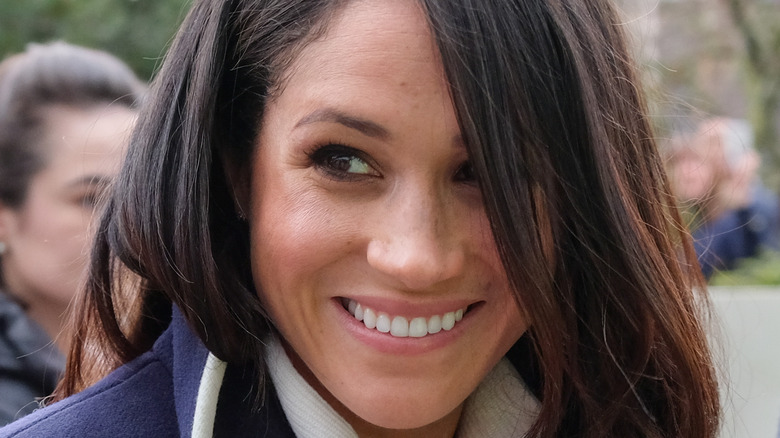 MattKeeble.com/Shutterstock
Australian media mogul Rupert Murdoch, who owns Fox News as well as The New York Post in the United States, announced a brand new venture in September of 2021 — the launch of a new TV station in Britain called talkTV. And, Piers Morgan is one of Murdoch's first hires.
"Piers is the broadcaster every channel wants but is too afraid to hire," Murdoch said at the time (via The Guardian). "Piers is a brilliant presenter, a talented journalist and says what people are thinking and feeling." Now, Morgan knows who he wants to be one of the first guests on his to-be-named show — the Duchess of Sussex herself. 
During an interview with Sky News Australia, Morgan directly addressed Meghan Markle. "If Meghan Markle's watching — I'm sure she is — if you want to be my first guest, we have a bit of unfinished business," Morgan said (via Yahoo! News), before adding, "I'm available."
As of this writing, there's been no public response from Markle to Morgan's request to be on the show that he promises will debut in a few short weeks.