Piers Morgan Lashes Out At Meghan Markle Over Joe Rogan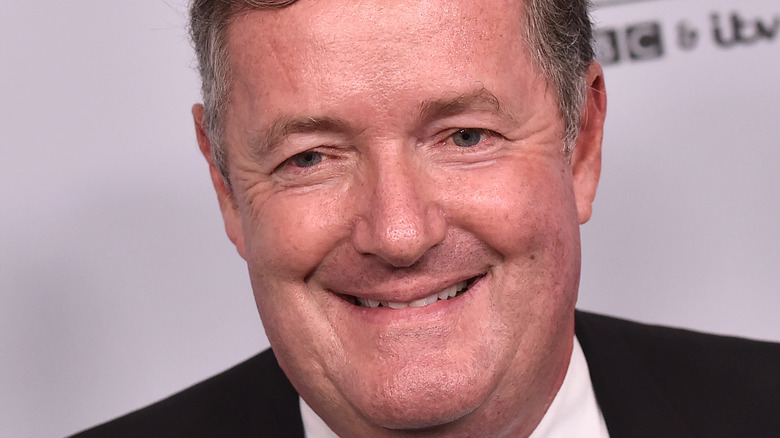 DFree/Shutterstock
Comedian Joe Rogan has recently come under fire for repeatedly spreading false information about COVID-19 and the vaccine on his popular Spotify podcast "The Joe Rogan Experience" (via CNN). The controversy began when musicians Neil Young and Joni Michell asked the streaming giant to remove their music from the platform because of Rogan's inaccurate claims. In addition to artists taking a stand against "The Joe Rogan Experience," Prince Harry and Meghan Markle have asked Spotify to address the COVID-19 misinformation on the podcast (via People). The pair currently has a podcast deal with Spotify, which will entail the Duke and Duchess of Sussex hosting and producing original podcasts over the next few years.
A spokesperson for their foundation, Archewell, revealed that its cofounders have been fighting against the spread of false claims about the pandemic on Spotify for a while. Their statement read, "Last April, our co-founders began expressing concerns to our partners at Spotify about the all too real consequences of COVID-19 misinformation on its platform." The statement closed, "We look to Spotify to meet this moment and are committed to continuing our work together as it does." 
Though the royal pair are hopeful their efforts will result in a positive change, British Journalist—and frequent critic of Markle and Prince Harry—Piers Morgan wasn't so optimistic (via the New York Post).
Piers Morgan calls for Spotify to end their deal with Meghan Markle and Prince Harry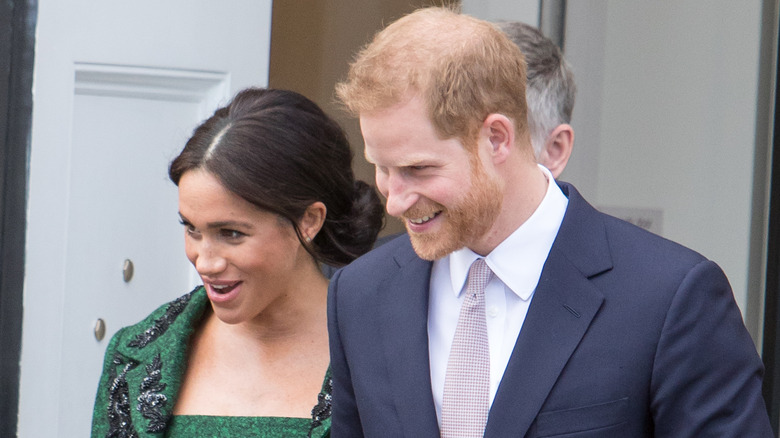 Mr Pics/Shutterstock
In Piers Morgan's most recent piece for his New York Post column "Piers Morgan Uncensored", the 56-year-old shared his take on the Joe Rogan controversy. Morgan reveals that he regularly listens to "The Joe Rogan Experience" and labels it "a brilliantly free-wheeling, wide-ranging, sometimes combative, always fascinating series of conversations with people from all walks of life who hold all manner of opinions." Aside from using his column to defend Rogan, the political pundit ended his piece with an attack on Prince Harry and Meghan Markle.
Morgan began by accusing the royals of attempting to suppress Rogan's civil right to free speech. He then said, "I wouldn't trust Meghan 'Princess Pinocchio' Markle — who last year pressured UK company ITV to fire me for calling out her lies — to make me a cup of tea, let alone preach to the world about truth and honesty." 
After calling Markle and Prince Harry "hypocritical" he urged Spotify to end their partnership. Morgan closed, "Spotify should do us all a favor by tearing up Meghan and Harry's contract and giving their money to Joe Rogan for more of his shows."