Rumors Are Swirling That Jason Momoa And Lisa Bonet Could Be Reconciling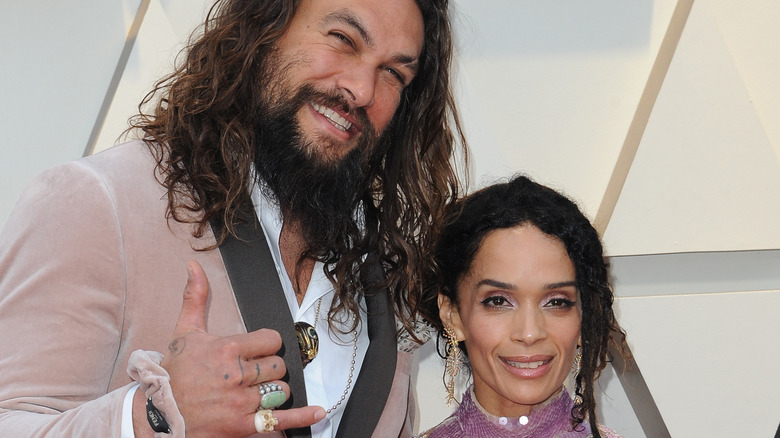 Tinseltown/Shutterstock
Jason Momoa and Lisa Bonet were together for a lifetime by Hollywood standards, or to be precise, for 16 years. The couple first crossed paths in New York at a jazz club in 2004, but he has confessed to being in love with her since he was a kid and saw Bonet on TV (via News 18). Bonet, who is of course best known from her days on "The Cosby Show," wasn't really in the spotlight when she met the actor. Meanwhile Momoa, who would go on to star on "Game of Thrones," was on a show called "North Shore" at the time (via IMDb).
It's notable that Bonet is 12 years older than the "Aquaman" star. No matter — the lovebirds seemed untouchable. Until they announced they were separating this past January (via People). A joint statement said, "We have all felt the squeeze and changes of these transformational times... A revolution is unfolding and our family is of no exception... feeling and growing from the seismic shifts occurring. And so we share our Family news that we are parting ways in marriage."
Fans were shocked to see this enduring couple going their separate ways. But happily, just a month later, reports are running rampant that Momoa and Bonet are giving their relationship another try.
Jason Momoa and Lisa Bonet are reportedly living together again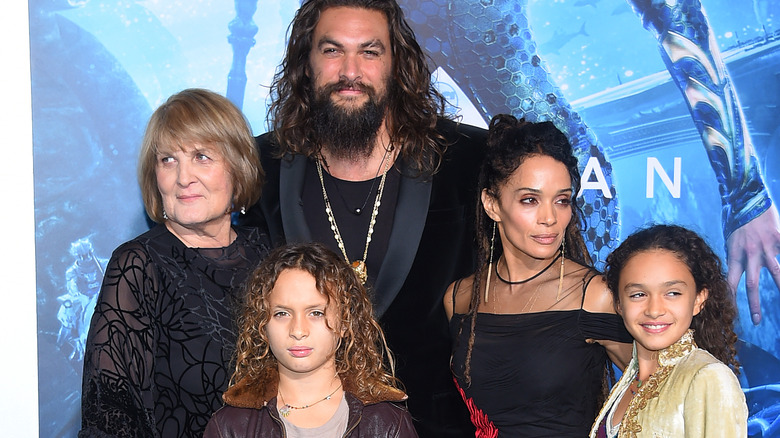 DFree/Shutterstock
A source close to the couple told Hollywood Life that Momoa and Bonet are already working on mending what was broken between them. "Jason moved back in with Lisa about two weeks ago and they are very much back together," the source told the outlet. "They decided to work on things rather than throw in the towel because they have so much invested in each other."
"Everyone is really hoping that they can make this work this time around," the insider also said, referring to their kids Lola and Nakoa.
It's worth noting that their Instagram post that announced their split is nowhere to be found (via Yahoo!). But neither star has officially announced they are getting back together. At time of writing their Instagrams were quiet. Perhaps the A-listers are too focused on working things out to update their fans on the status of their relationship? Only time will tell!