The Role Jason Momoa Is Reportedly Up For Would Take His Star Power To The Next Level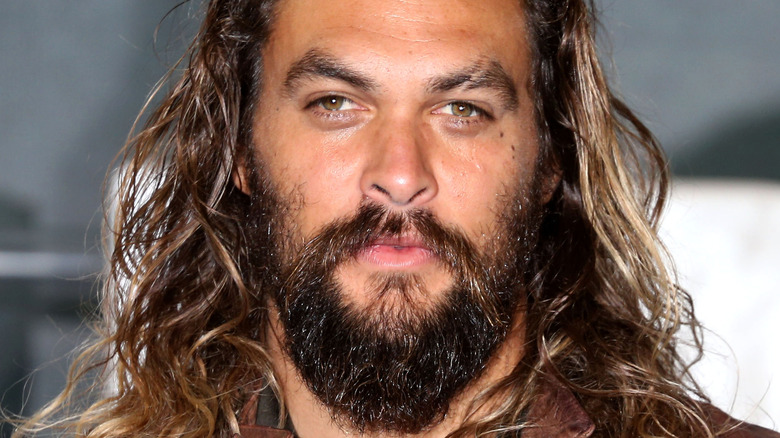 Cubankite/Shutterstock
Actor Jason Momoa has been staying busy since his split from Lisa Bonet. In the past year, the "Aquaman" star has appeared in "Dune," "Zack Snyder's Justice League," and "Sweet Girl." According to Momoa's IMDb page, he is set to appear in even more films in 2022, including "The Last Manhunt," "Aquaman and the Lost Kingdom," and "Slumberland."
Despite his superstar status, Momoa was a struggling actor a little over a decade ago. During an interview with InStyle in 2020, Momoa revealed that he struggled to pay his bills with Bonet after his portrayal of Drogo on "Game of Thrones" came to an end in 2011. "I mean, we were starving after 'Game of Thrones,'" Momoa told InStyle. "I couldn't get work. It's very challenging when you have babies and you're completely in debt ... For a while afterward, a lot of people bagged on me. It hurt me a lot. People thought I didn't speak English. They didn't know I was playing a role. I'm nothing like Drogo."
However, luckily for Momoa, his work on "Game of Thrones" launched a more successful portion of his career, leading him to aforementioned roles on blockbuster hits like "Aquaman" and "Dune." "I love the idea of serving something greater than yourself. I play a lot of outcasts and men who do bad things, so it was nice to play this knight who does everything for this family," Momoa told Entertainment Weekly of his role on "Dune."
Jason Momoa will be starring in Fast & Furious 10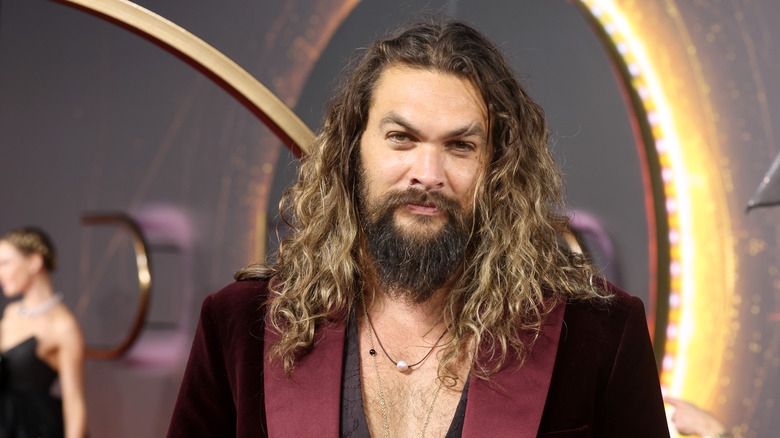 Tim P. Whitby/Getty Images
In an exclusive report published by The Hollywood Reporter, it was revealed that Jason Momoa would be joining the "Fast and Furious" family. Momoa will be starring in the 10th installment of the blockbuster action series, which has a working title of "Fast & Furious 10." Though his character has not been announced, reports state that he could be starring as a villain in the installment. Momoa will be joining a cast that already is said to consist of Vin Diesel, Michelle Rodriguez, Tyrese Gibson, Chris "Ludacris" Bridges, Sung Kang, Nathalie Emmanuel, and, according to People, Cardi B, who had a cameo in the ninth installment of the series, "F9." Justin Lin will also be returning as a director. "Fast & Furious 10" will begin shooting this spring, and currently has a release date of May 19, 2023.
Previous cast member Dwayne "The Rock" Johnson will not be returning to the "Fast and Furious" series after accusing Diesel of manipulating him to take on a role in the upcoming installment. Diesel made a public plea on Instagram for Johnson to come back to the "Fast and Furious" series, and Johnson did not appreciate the public call-out. "I was very surprised by Vin's recent post," Johnson told CNN in December. "This past June, when Vin and I actually connected not over social media, I told him directly — and privately — that I would not be returning to the franchise."