Is Buckingham Palace's Limited Information About The Queen's Health Standard Protocol?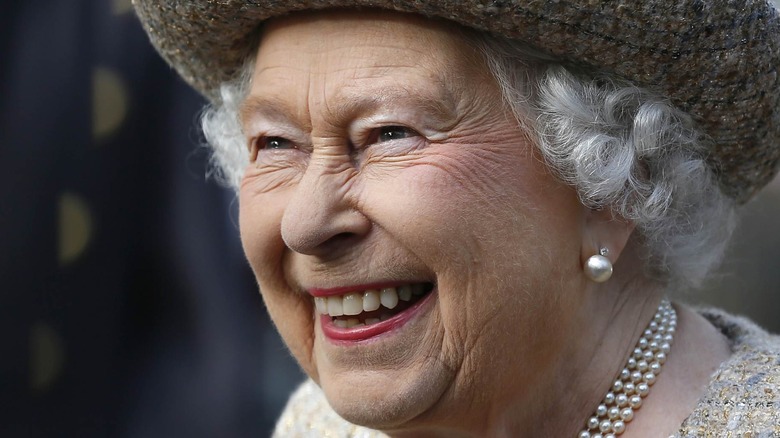 Wpa Pool/Getty Images
Queen Elizabeth II's health has been on everyone's mind since the fall when she was first seen in public with a walking stick outside Westminster Abbey and again a few days later at the opening of the Welsh parliament. Not long after, reports emerged that the queen spent a night in the hospital for tests, and was soon forced to cancel overseas trips to Ireland and Glasgow, Scotland for the COP26 global climate summit. She even ended 2021 spending a quieter Christmas than usual with limited guests, but seemed on the mend.
On February 10, all eyes were on the queen once again when news broke that her son, Prince Charles, had tested positive for COVID-19 for a second time and had visited his 95-year-old mother just two days prior. The queen tested negative after Charles' diagnosis and even planned to get back to work (via Page Six). However, news came on February 20 that the queen had tested positive for COVID-19. The global public has been waiting to hear detailed news on her condition since, but the palace has been scarce with updates. This has caused some people to question if this is normal or might something be wrong with Britain's longest-reigning monarch?
Buckingham Palace has been giving updates on the queen as needed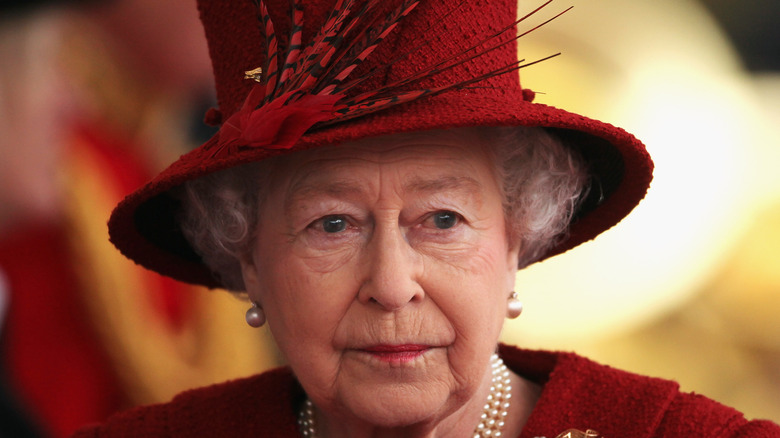 Dan Kitwood/Getty Images
When Queen Elizabeth was first diagnosed with COVID-19, Buckingham Palace made an official announcement. "Buckingham Palace confirms that the queen has today tested positive for COVID," a statement read (via Sky News). "Her Majesty is experiencing mild cold-like symptoms but expects to continue light duties at Windsor over the coming week. She will continue to receive medical attention and will follow all the appropriate guidelines."
The palace also let the public know that the queen had her usual Wednesday meeting with Prime Minister Boris Johnson by phone, as COVID protocols forced her to cancel any in-person meetings (via CNN). However, the public had to learn of the queen's status and other information through leaks to publications like the Daily Mail, which reported that she canceled two virtual meetings due to a "croaky" voice. The same sources also said that her condition was improving.
Is it normal to receive such little information about the queen?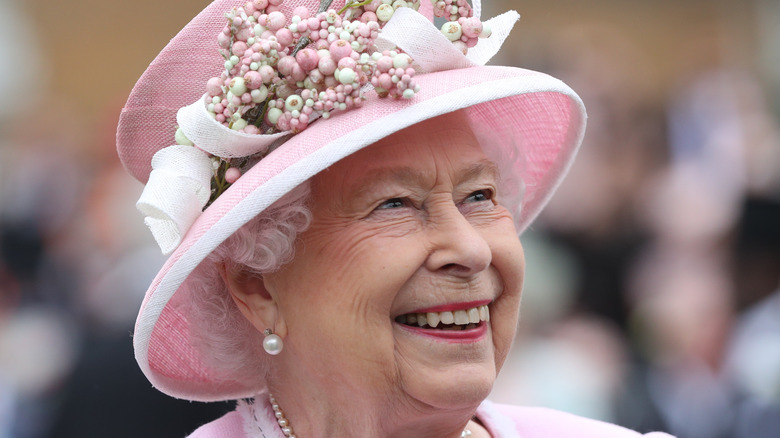 Wpa Pool/Getty Images
A CNN analysis of what the palace has been releasing about the queen's current health suggests that statements that she is performing light duties are meant to reassure the public that the queen was not in any imminent danger from COVID. It also stressed that aides agree the public should be informed of anything important, but a "running commentary" was not necessary, as everyone is entitled to keep information about their health private.
If the queen were to become too incapacitated to carry out her duties, the next in line to the throne, Prince Charles, would take over, according to Express. When Queen Elizabeth dies, "Operation London Bridge" would go into effect, with the first people learning of her death being the prime minister and other government officials before news was officially released to the Press Association and other world media outlets (via Politico).
So, while official news about the queen's condition has been scarce, it does seem to be normal protocol and the public would be informed after senior level officials if anything consequential happened to her health.