Elon Musk Agrees To A Ukrainian Leader's Plea For Help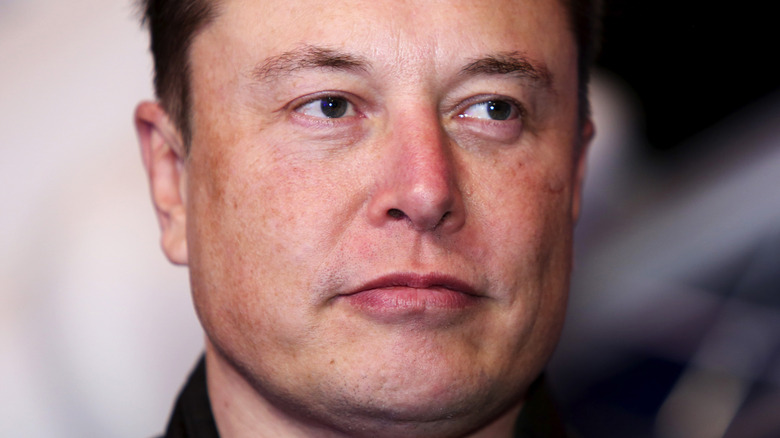 Bloomberg/Getty Images
On February 24, Russia's invasion of their neighboring country Ukraine shocked the world. Since the invasion began, many Ukrainians have died as soldiers and civilians alike have taken up arms to fight Russian troops in multiple areas of Ukraine, including in the country's capital city, Kyiv, per Washington Post. 
One of the largest problems faced by Ukrainian soldiers, government officials, and civilians is the unstable internet connection in the country as a result of the fighting taking place on the ground. Internet monitoring organization NetBlocks told Reuters that GigaTrans, Ukraine's main internet provider, dropped to below 20 percent of normal levels on February 24. Though internet connectivity improved slightly in the days following, Alp Toker, the director of NetBlocks, worries that continuing internet connectivity problems could make communication within Ukraine difficult in the days ahead. 
"While there is no nation-scale blackout, little is being heard from the worst affected regions, and for others there's an ever-present fear that connectivity could worsen at any moment, cutting off friends and family," Toker told Reuters. Thankfully, it appears as though Telsa founder, Elon Musk, is working to help solve this connectivity issue in Ukraine.
Elon Musk revealed how he intends to help the citizens of Ukraine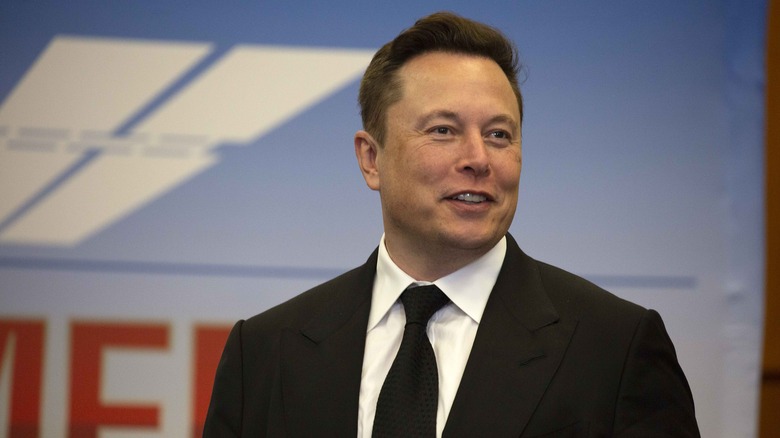 Saul Martinez/Getty Images
On Febraury 26, Ukraine's Vice Prime Minister and Minister of Digital Transformation, Mykhailo Fedorov, asked Elon Musk to provide some aid to the citizens in a tweet to the SpaceX and Tesla founder. 
"@elonmusk, while you try to colonize Mars — Russia try to occupy Ukraine! While your rockets successfully land from space — Russian rockets attack Ukrainian civil people! We ask you to provide Ukraine with Starlink stations and to address sane Russians to stand," Fedorov wrote. Later that same day, Musk responded to Fedorov's tweet, writing, "Starlink service is now active in Ukraine. More terminals en route."
According to CNN, Starlink is a satellite-based internet constellation that requires thousands of satellites orbiting 340 miles above the Earth to provide continuous and reliable coverage to anyone on the planet. Originally launched last year, the aim of Starlink is to provide broadband internet to even the most rural locations on the planet — apart from the North and South Poles. 
"Starlink is ideally suited for areas of the globe where connectivity has typically been a challenge," the Starlink website reads. "Unbounded by traditional ground infrastructure, Starlink can deliver high-speed broadband internet to locations where access has been unreliable or completely unavailable." Most recently, Starlink was used in Tonga to provide an internet connection to remote villages that were impacted by an underwater volcano in January 2022.