You'll Never Guess Who Jake Gyllenhaal's Famous Godmother Is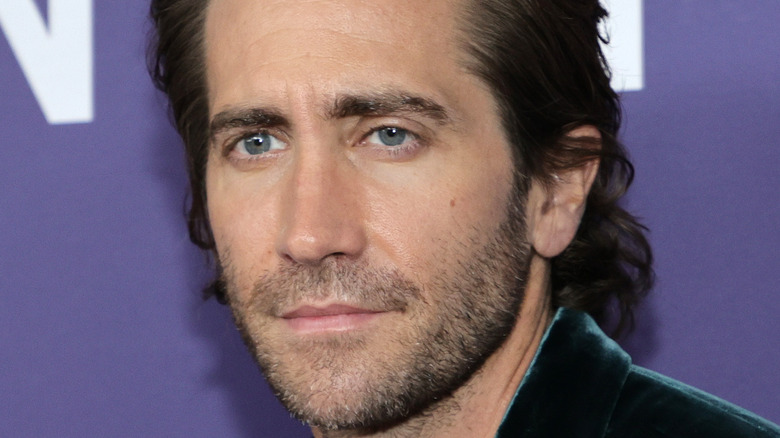 Jamie Mccarthy/Getty Images
Usually, media headlines are so focused on stars' newest projects that we sometimes forget the relatively normal aspects of their day-to-day lives. Sure, there might be wedding coverage, and, of course, entertainment outlets love to cover celebrity babies. But behind the red carpet glam and high-profile trendy news nuggets, famous people are out there in the world grocery shopping, working out, and spending time with family — all seemingly typical life stuff.
Be that as it may, their typical life milestones and relationships are sometimes a Hollywood web of surprising familial connections. Take, for example, Jake Gyllenhaal, known for his roles in movies such as "Donny Darko," "Jarhead," and "Brokeback Mountain" (via IMDb).
Most fans know that he's the brother of famed actress and director Maggie Gyllenhaal. In fact, the brother-sister duo worked together on films such as "Homegrown," "A Dangerous Woman," and even "Donnie Darko" (via Popsugar). But famous sister aside, most people don't know about the other well-known entertainers in his family tree — like his super-famous godmother.
Jake Gyllenhaal lived with his famous godmother during the pandemic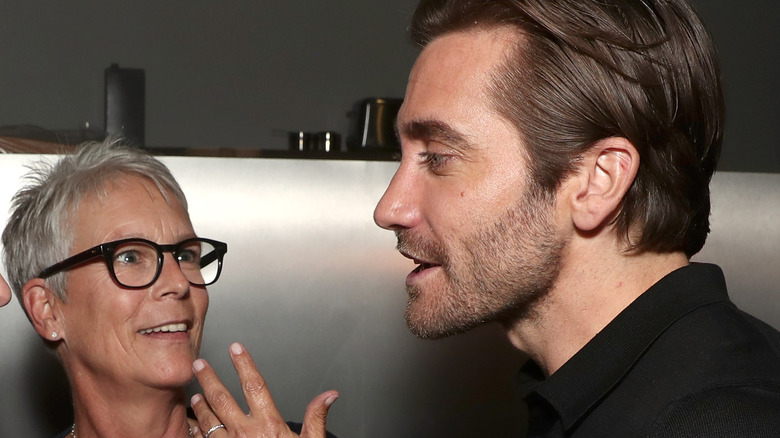 Todd Williamson/Getty Images
If you follow the roots of Jake Gyllenhaal's family tree, you'll eventually run into his famous godmother, Jaime Lee Curtis. Curtis has had an incredibly successful acting career, but achieved both cult and mainstream fame for her role in the 1978 horror thriller "Halloween" (via IMDb). So, how did she end up playing such a prominent role in Gyllenhaal's life?
It turns out, according to Popsugar, that Curtis has a longstanding friendship with Gyllenhaal's mom and dad, director Stephen Gyllenhaal and Naomi Foner, who is a screenwriter. It's noteworthy that Curtis is a far cry from an on-paper-only godmother. In fact, Curtis frequently features nostalgic posts about Gyllenhaal in her Instagram feed. The proud godmother has, at times, even found herself on the receiving end of the wrath of Swifties, who feel Gyllenhall broke Taylor Swift's heart in 2011, according to Bustle.
In the end, though, family sticks together. During a Sirius XM interview, Gyllenhaal expressed gratitude for having such a close relationship with his godmother. "She is just one of the most generous, loving, giving people. She's been so good to me. And recently, over this sort of pandemic — worldwide pandemic ... she housed me for a bit of time in Los Angeles in her guesthouse, and was so incredible. We became even closer than we had been."