Prince George Stole Everyone's Hearts In His Latest Outing With His Parents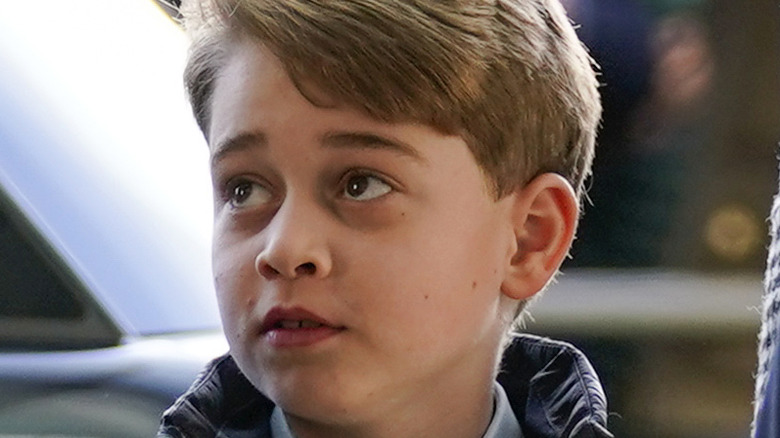 Wpa Pool/Getty Images
Prince William and Kate Middleton were on opposing sides over the weekend. The Duke and Duchess of Cambridge found themselves rooting for opposite teams when they attended the rugby match between the Welsh Rugby Union and England's Rugby Football Union. 
William is currently the patron of the Welsh team, while Kate was recently named the patron of the Rugby Football Union, a title previously held by Prince Harry (via Express).
Of course, the Cambridges are known to be avid sports fans, as well as athletes themselves. So, the fact that William and Kate were on opposite sides was sure to add to the fun. 
"They are famously competitive with each other and this will be no different — probably even more so now that they have an invested interest in the outcome of the game," a source revealed of the royal couple, per Express.
"It's a big game," William said of the match (via Yahoo!). "We're excited. It's just so good to be back, it's been quite weird watching games, and football, without the fans." However, it was Kate's team who was victorious during the match, giving her bragging rights until the two teams meet again.
Meanwhile, despite the good-hearted rivalry between William and Kate, it seems that their eldest child, Prince George, stole the show during the outing.
Prince George is following in the footsteps of his parents when it comes to rugby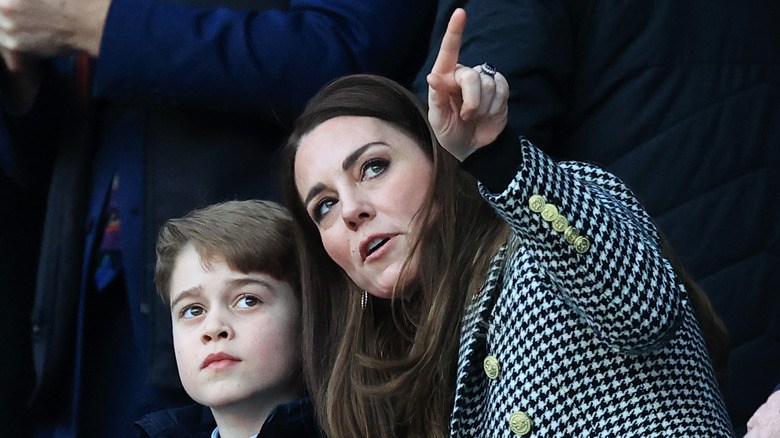 David Rogers/Getty Images
People reports that Prince William and Kate Middleton allowed their son Prince George to tag along with them at the game, which was held at Twickenham Stadium on Feb. 26, 2022. 
During the outing, George was reportedly asked which team he'd be supporting, but he didn't have an answer. "It's become quite the thing in the house," William said of the rivalry (via Yahoo!). "[Kate] is quite into it, I'm trying to stay out of it."
Later, Kate urged George to open up about his own rugby skills, revealing that he started playing the sport at school. "He has all the kit," the proud mother stated. George then revealed that he was learning how to tackle. "But I haven't tackled you yet!" he said to his mother. "Yes you have!" Kate replied with a laugh.
RFU council member Commander Kirsty Marlor stated: "It is such an honour to have them all here today supporting the teams and a fantastic surprise to see George. I get the impression he's yet to choose a team. I asked him which position he plays but I don't think he's got one yet."
It seems that rugby is a very big part of the Cambridge family's lives and that William and Kate are passing their love of the sport on to George, too.