Prince George's Education Could Follow In His Famous Family's Footsteps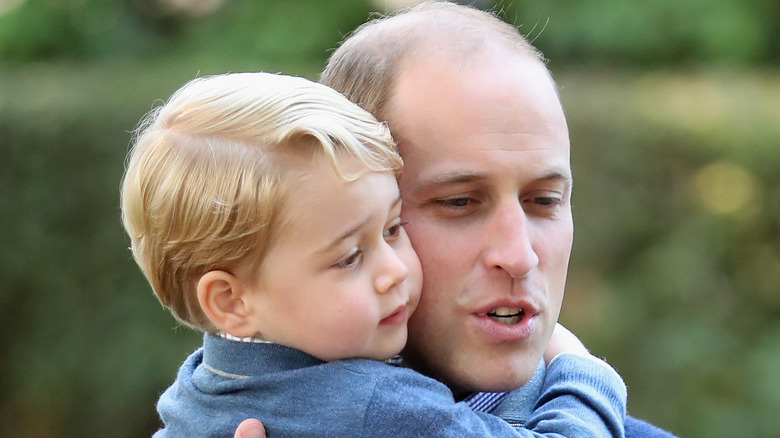 Chris Jackson/Getty Images
Prince George, Princess Charlotte and Prince Louis, are currently attending St. Thomas's Battersea and Willcocks Nursery School, aka two of the most exclusive schools in Britain (via People) . St Thomas's, where Prince William and Kate Middleton's two eldest children are studying, costs a whopping $30,000 annually. However, despite their status, when the kids are at school, they're just regular pupils.
The former headmaster of St. Thomas's previously confirmed "there won't be any special treatment at all," which is precisely what the Cambridges wanted for their little ones, given the famous couple believes school should be a sacred place where they're free to be themselves. In fact, the children don't even use their titles while there and are simply known by the surname Cambridge, just like their famous parents.
George is currently in Year 4, studying math, English, science, history, and geography alongside specialist subjects including French and art/design. Outside of the classroom, the little boy has a keen interest in ballet, soccer, and guitar. Although the prince is only getting started with his schooling, George's parents are looking ahead to the next level and they've got their sights on an exclusive institution befitting a prince. 
Prince William and Kate Middleton are planning a big move to the country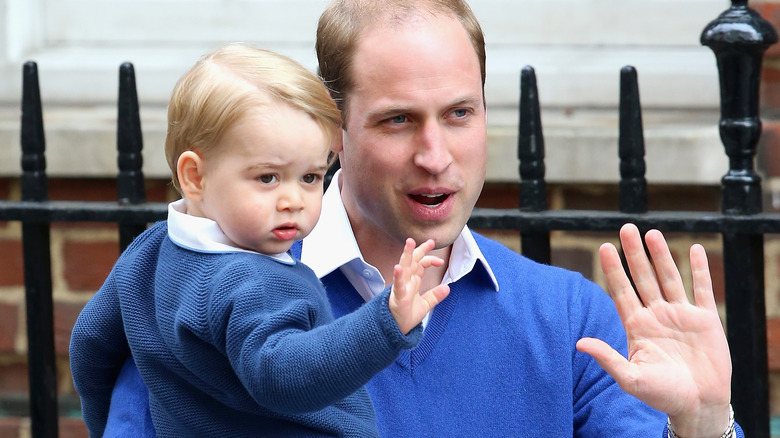 Chris Jackson/Getty Images
Prince William and Kate Middleton are eyeing a new life for their family in the country, which would also necessitate a change of schools for their eldest child Prince George. According to The Daily Mail, the Cambridges are preparing to move George to an exclusive preparatory school in Berkshire for the coming September term. Co-educational institution Lambrook is currently the favorite. Princess Charlotte, meanwhile, is likely to remain at St. Thomas's, alongside younger brother Prince Louis, who will join her there soon.
Although it could be another 20 years before they take the throne, William and Kate are planning where their forever home might be. The famous couple wants their children to enjoy as normal an upbringing as possible. Both of them were boarders as kids, and plan for their own children to do likewise. Ludgrove, a fancy, all-boys Berkshire boarding school attended by both William and brother Prince Harry is also being considered for George. 
Lambrook is the frontrunner, however, since all three children could attend there. Moreover, students tend to head straight to Eton afterwards, where several royals have matriculated, including William and Harry. According to an insider, "It's an open secret the Cambridges are looking to settle in Berkshire and George is set to leave Thomas's this summer, unless circumstances suddenly change." However, no "firm decisions" have been made just yet, according to another source.