Dr. Oz's Challenge To Dr. Fauci Leaves Twitter Divided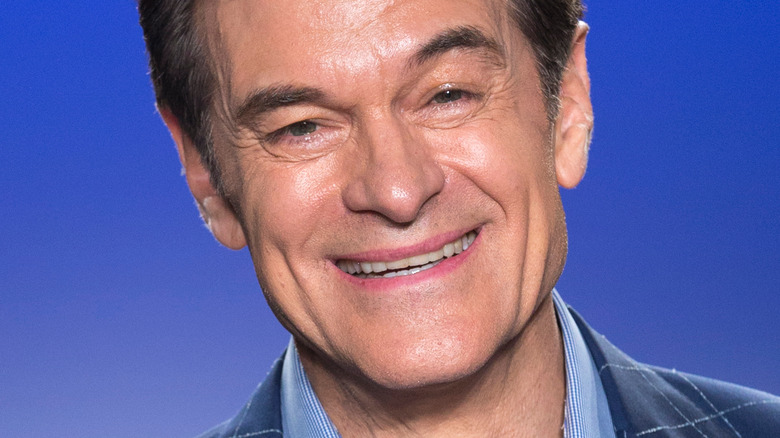 lev radin/Shutterstock
Dr. Mehmet Oz is best known from his days appearing as a health expert on "The Oprah Winfrey Show" for five seasons. He went on to star in his own show, which ran for 13 seasons. Now, Dr. Oz is running for a Republican senate seat according to The Hollywood Reporter. 
In what could be a publicity stunt, he also asked "America's doctor" Dr. Anthony Fauci to debate him, but according to the star's Twitter, the leading infectious disease expert is yet to respond.
"I challenged Dr. Fauci to a debate 44 days ago, and still haven't heard a thing from him..." Dr. Oz tweeted, adding an emoji of a cricket. The TV host's share has left the social media platform divided, with both supporters and detractors weighing in on the idea of this debate taking place.
"Dr. Fauci is the head of the NAIAD and trying to save people's lives. Dr. Oz is a loudmouth T.V. host trying to debate him. Had enough of loudmouth T.V. hosts. Hard pass," tweeted one person. "Dr. Fauci has more important things to do than waste time," agreed someone else. But the negative response was only just beginning online.
Twitter users mostly blast Dr. Oz but some blast Dr. Fauci as well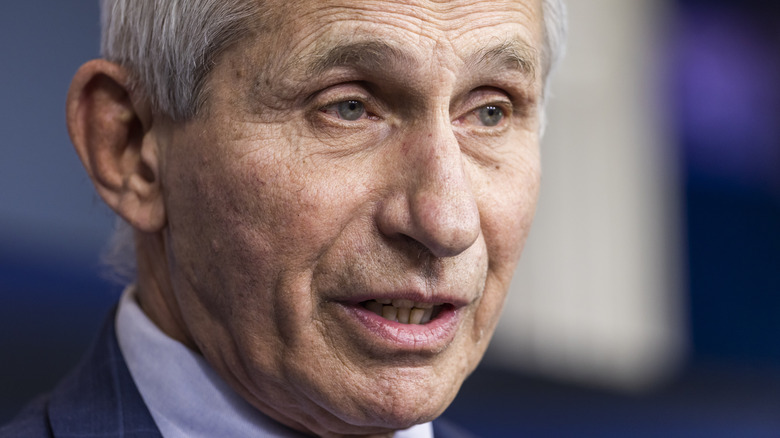 Bloomberg/Getty Images
Twitter didn't go easy on Dr. Oz after he disclosed he challenged Dr. Fauci to a debate but hadn't heard back. "Mehmet Oz challenged Dr Fauci to a debate, and he's upset that he's not taking the bait. Maybe he should try Dr Phil instead. More on his level," one person commented.
"Dr. Oz is a clown wearing a white lab coat. Dr. Fauci is my hero, a true medical professional," tweeted another critic, while another said, "I'm sure Dr Fauci hasn't been able to stop laughing." And this cringey tweet was a popular response to Dr. Oz's original share: "Dr Fauci is a serious physician-scientist and immunologist who genuinely cares about the wellbeing of the American people. You, on the other hand, are a quack who without the help of Oprah Winfrey, would be selling used colostomy bags from the back of a Ford Pinto."
One Twitter user had another take on the debate, commenting, "I will support/watch the dr Fauci & dr Oz debate if after they both lose their medical licenses (assuming either of them have licensing to practice) an we never have to hear from either of them again."
Some Twitter users were on board with Dr. Oz's thinking, however, with a supporter saying, "Why will he not debate anybody at all??? You seem to be missing that he avoids simple Q&A from others in his field. Doesn't that concern you at all?"