Elsie Fisher Discusses The Most Difficult Part Of Filming Family Squares - Exclusive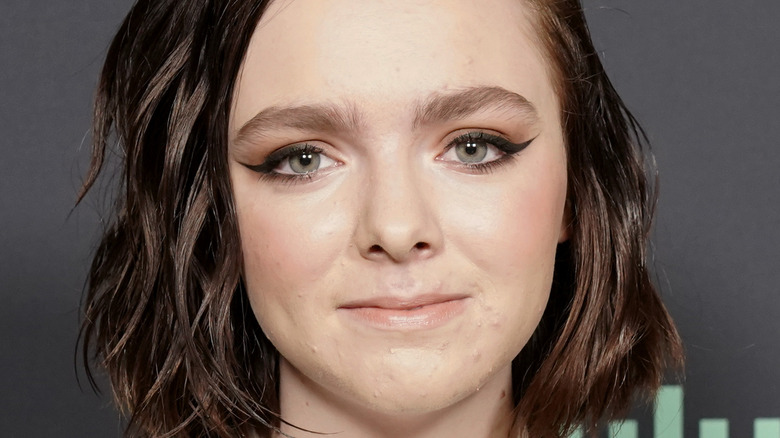 Erik Voake/Getty Images
Living far away from your family can be difficult, but doing so during a pandemic can make cultivating close relationships even harder. In actress Elsie Fisher's new film, "Family Squares," one family strives to do exactly that.
After the passing of their grandmother, the Worth family must come together to make arrangements for her funeral. However, due to the current state of the world, the only way they can communicate is through Zoom, making it even more difficult to mend their broken family. Amid the tumultuous state of the world, chaos quickly follows for the Worth family as secrets come to light through their virtual conversations.
As the audience watches the characters chat through Zoom, they may not realize that the actors actually filmed much of the movie via Zoom as well and that "Family Squares" was directed remotely by Stephanie Laing.
"I've actually only met a few of my co-stars," Fisher revealed during an exclusive interview with The List. The actress — whose breakout role was in Bo Burnham's critically acclaimed 2018 film "Eighth Grade" — went on to discuss the most difficult part of filming "Family Squares."
Elsie Fisher said filming without co-stars challenged her 'process as an actor'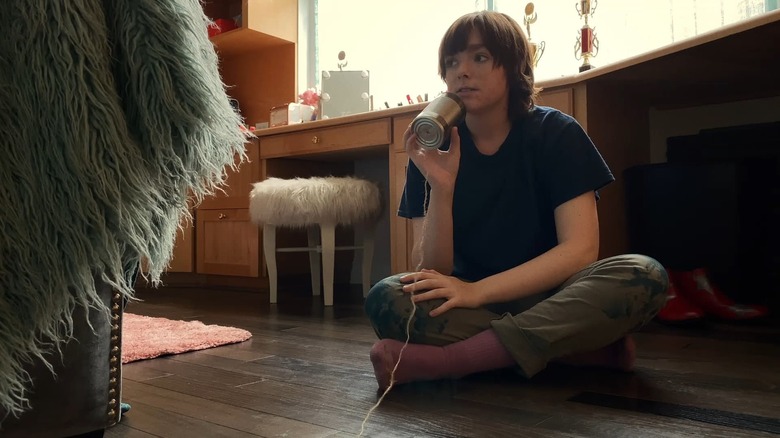 Screen Media
As many of those in show business know, acting is all about reacting. Yet, that was the most challenging aspect of filming "Family Squares," considering that actress Elsie Fisher wasn't even in the same room as her co-stars, like Judy Greer, Henry Winkler, and Zoe Chao. 
"Not having other actors in the room was really intense for me," she admitted to The List. "It's quite hard!"
While her character, Kassidy, can't completely relate to the rest of her family, Fisher learned a lot about herself as an actress by trying to understand the other characters in the film.
"I really learned that it's a very powerful tool to step into the space of other characters as well as your own," said Fisher, who is 18 at the time of this writing. "As an actor, I only have control over who I play, but maybe thinking about how I might play another role can impact your own performance."
"Family Squares" is now playing in select theaters and is available digitally and on demand for rental and purchase.