How The March 2 New Moon Will Affect You If You're An Air Sign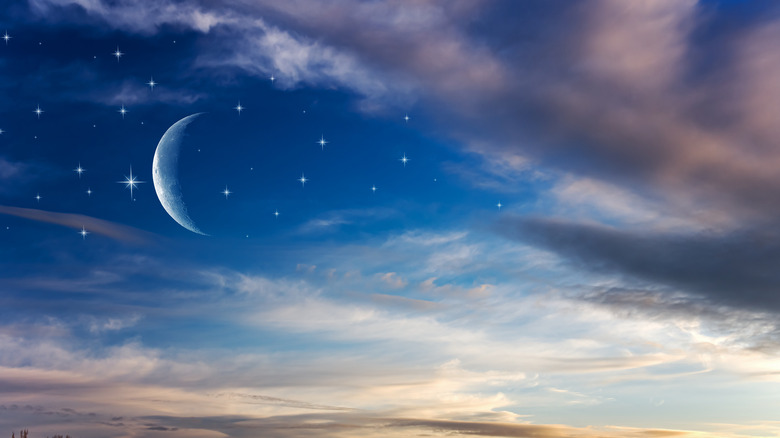 yaalan/Shutterstock
While the phase of the moon that undoubtedly gets the most attention is the full moon, thanks to everything from folklore to anecdotes about human and animal behavior to astrology, a less-flashy phase of the moon can also be a time of great power where it comes to astrology and ritual practice (via Medium). While spiritual rituals on the full moon tend to focus on what could be called a harvest time of energies that have reached their peak, the new moon is the time to set intentions for what you want to build and grow with the increasing energies of the waxing moon. 
The upcoming new moon on March 2 is in Pisces, and with it this lunation is set to bring a great deal of promise, peace, and potential (via Stylecaster). This is a time when you might feel you can take a deep breath and allow the inspiration of your own creativity blossom. You should be able to feel enough peace (perhaps for the first time in a while), to be still and listen to your inner wisdom. Where do you feel your heart and your dreams pulling you? What do you want to create and manifest? This is the time to set those intentions so that the seeds planted now can be harvested later. 
If you're an air sign, read on to learn how each of you will be affected by this upcoming new moon.    
How air signs will be affected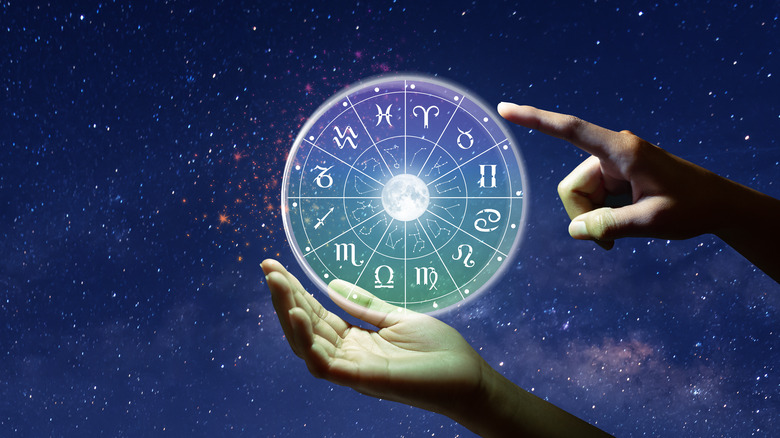 PeachShutterStock/Shutterstock
Gemini, this new moon will specifically affect your career (via In Style). If you've been considering applying to a new position, asking for that promotion, or changing direction entirely, you're likely to feel a push in the direction of decisive action now. You already know what it is that you truly want, and this is the time to put those wheels in motion. You know what will make you feel fulfilled and you know how you need to be valued; now take that next step!  
Libra, you love to pack your schedule, but this tends to leave very little time for you to focus all of that harmonic, loving energy back onto yourself (via Bustle). This new moon will inspire you to take a step into your own inner peace and dedicate some time to nurturing your body and soul. Whatever self-care looks like to you, whether spiritual practice or an at-home spa day, this loving attention to yourself will allow you to get in touch with your inner wisdom. 
Aquarius, this new moon is geared specifically toward your financial wellness (via In Style). This is the time to make your intentions and goals clear to yourself and to move in that direction so that you can receive the abundance you are more than able to create for yourself. Whatever doubts you may have had in the past, this is the time to let them go; clear that path to what you want.