Maks Chmerkovskiy Reveals That He Got Arrested In Ukraine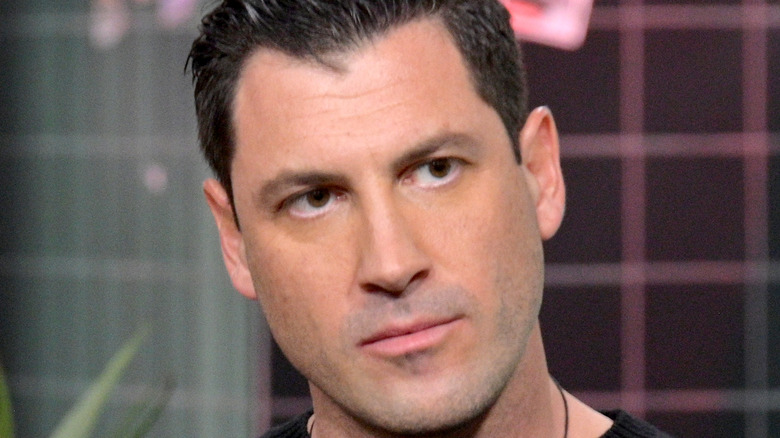 Michael Loccisano/Getty Images
On February 24, Russia's invasion of their neighboring country Ukraine shocked the world. Since the invasion began, many Ukrainians have died as soldiers and civilians alike have taken up arms to fight Russian troops in multiple areas of Ukraine, including in the country's capital city, Kyiv, per The Washington Post.
One of the most heartbreaking accounts of the violence in Ukraine was provided by "Dancing With the Stars" former judge and contestant, Maks Chmerkovskiy. The professional dancer, who immigrated from Ukraine to the United States in the 1990s, has been posting fairly regularly from the frontlines of the war in Ukraine. According to CNN, Chmerkovskiy is currently in Ukraine for another reality competition, "World of Dance UA." Chmerkovskiy's wife, Peta Murgatroyd, and 5-year-old son, Shai, are not in Ukraine with the professional dancer.
Late last week, Chmerkovskiy posted an emotional message about his view of the conflict in his home country on his Instagram page. "I will never be the same," Chmerkovskiy said. "This is stressful and I'm getting old feelings back, like I've done this before. This does feel like the way it was when and why we left in the 90s. ... I literally only just forgot about those 'always on the edge' feelings and actually started worrying about things like bbq grills. I'm crying as I'm typing this because all man deserves to worry about 'bbq grills' and not f****** war."
Maks Chmerkovskiy was recently arrested in Ukraine and plans to get out of the country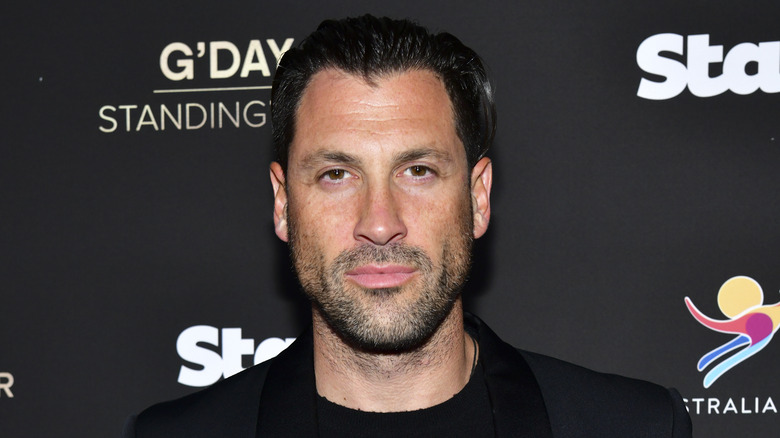 Rodin Eckenroth/Getty Images
On Monday, Maks Chmerkovskiy posted an update on how he is faring amid the conflict in Ukraine. In the video posted to his Instagram page, Chmerkovskiy revealed that he had been arrested, though he did not elaborate on the details behind his arrest. "The streets are crazy," Chmerkovskiy said in the video. "At one point I got arrested but again all good, promise. That was probably the least traumatizing moment in this whole thing as far as Ukraine is concerned, but for me, it was just a reality check."
According to the professional dancer, this reality check was for him to get out of the country as soon as possible. "I'm going to try and make my way out. I'm going to start making my way towards the border. I have options. Just a little nervous but I think it's going to be alright. I know it's going to be okay," Chmerkovskiy said in the Instagram video. Chmerkovskiy joins the ranks of at least half a million other Ukrainians who are attempting to cross the border into neighboring countries like Moldova, Romania, Hungary, Slovakia, and Poland, according to the The Washington Post. This rush of Ukrainian people fleeing the country has led many to wonder if a refugee crisis is imminent.
At the end of the video, Chmerkovskiy asked his followers and fans to not worry if he doesn't update his social media channels in the coming days, as he will be actively attempting to find safety across the Ukrainian border.