Stephanie Beatriz Tells Us Her Favorite Song From Encanto - Exclusive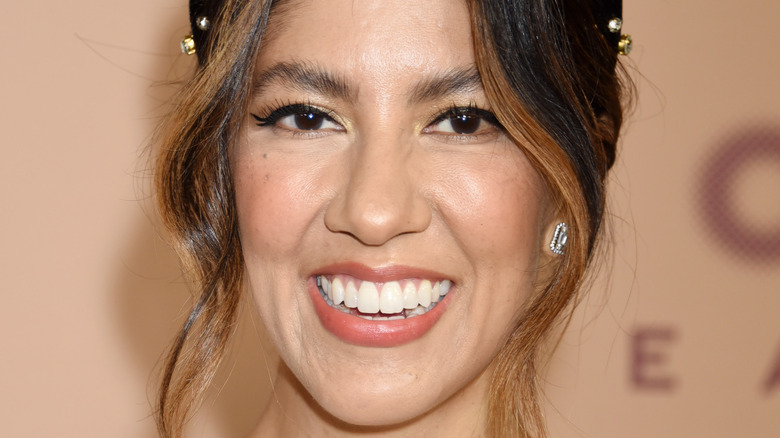 Ga Fullner/Shutterstock
There are so many things to love about the animated film, "Encanto." Yet, the one thing we can't stop thinking about is all of the incredible music in it. Even the stars themselves can't seem to stop singing all of the memorable melodies. "'We Don't Talk about Bruno' is such a little earworm," actor Stephanie Beatriz, who voices Mirabel Madrigal, told The List during an exclusive interview. "It gets in there, and it just doesn't get out."
Ever since the debut of the film last November, "We Don't Talk About Bruno" has become one of the most talked about songs in all of Disney history. However, while it will always be near and dear to Beatriz's heart (and always stuck in her head, of course), there's another song from the film that has to be her absolute favorite. "I truly love 'Dos Oruguitas,'" she told us, and there's a very special reason why.
This song proves that representation in media really matters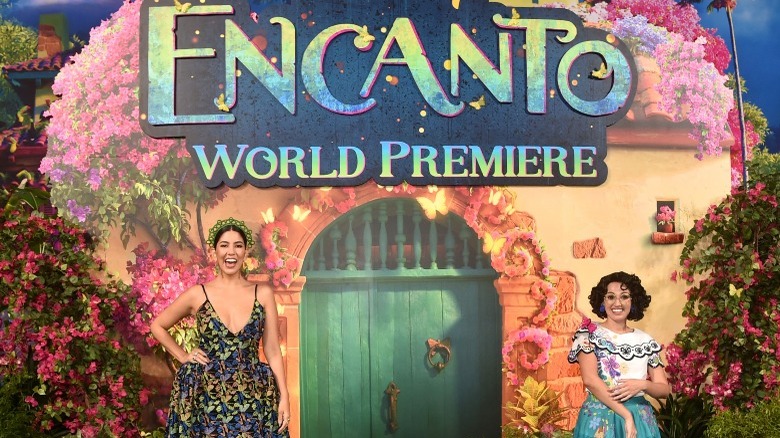 Alberto E. Rodriguez/Getty Images
When songwriter Lin-Manuel Miranda finished writing "Dos Oruguitas," he knew it was the one that would completely encapsulate the culture of "Encanto." Because of that, it's the only song in the entire film that has remained in Spanish even after being translated into multiple languages for audiences everywhere. "I don't know that everyone knows this," Stephanie Beatriz told The List. Yet, it's important that this song always remains unaltered.
Since starring as Mirabel Madrigal, Beatriz has seen firsthand the impact that "Encanto" has had on the world. From the children who approach her at Disneyland to the fact that the film is now Oscar-nominated, Beatriz knows there's something special about seeing a Colombian character who speaks Spanish on-screen. "We're starting to sort of realize that representation in media isn't just a sort of buzz phrase," she told us. "It really matters."
Being able to showcase "Dos Oruguitas" in all of its original glory makes it not only important to Beatriz, but for all the people out there who are now able to see themselves on-screen. "For that song to be such a special, beautiful song, such a storytelling, epic storytelling moment, and for it to be in Spanish all around the world, that's really important and beautiful," she said.
You can catch Stephanie Beatriz in the podcast "Twin Flames." New episodes are available to stream every Monday, but you can listen early by subscribing to Wondery+ in the Wondery app.