Kristin Chenoweth's First Children's Picture Book Has An Important Message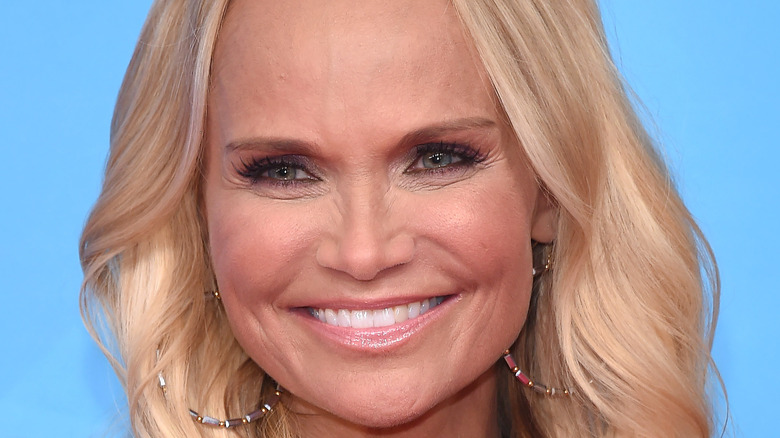 DFree/Shutterstock
Is there anything Kristin Chenoweth can't do? The actress, singer, broadway star, and now children's author is debuting her first book "What Will I Do With My Love Today" on March 8, 2022, which shares the heartwarming story of Kristi Dawn, a girl who strives to spread her love and generosity across the city.
Illustrated by Maine Diaz, Chenoweth's book sees Kristi show acts of kindness in dozens of different ways. One of the main ways Kristi shares her love is by adopting "a lonely dog looking for a home" (via Harper Collins Christian Publishing), which is something very close to the actress's heart. Chenoweth adopted her dog Thunder a few years ago, per Publishers Weekly, a dog which has become her travel companion and emotional support animal. "I find it very calming for me to have her," she told Guideposts. "I think people who have animals ... and children, someone to take care of, it brings them peace, and I know for me, having a dog brings me a lot of peace," she said.
Kristin Chenoweth wants her book to inspire more people adopt animals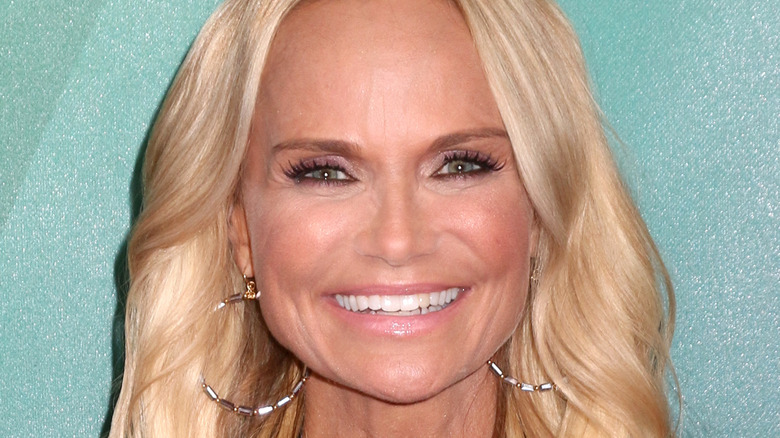 Kathy Hutchins/Shutterstock
Having been adopted herself (via The Daily Mail), Kristin Chenoweth felt an even stronger connection between her and her pup. "I wanted something to love, so I decided to rescue an animal, and I guess I felt in a way that I was rescued," the actress told Publisher's Weekly while promoting her book.
"As a child of adoption, I wanted to write a book about what it was like for me to rescue a dog," Chenoweth told People. "I don't think it's all that different. It's you love who you love, and you pick your family sometimes and sometimes it's nature versus nurture." Chenoweth added that in her case, she "got the right parents and in my dog Thunder's case, she definitely got the right parent."
Chenoweth hopes that the book will spur its readers "to immediately ask to rescue an animal," in which she would also like to "immediately apologise to the parents." But as the actress goes on to say, having a pet, in general, can teach children "responsibility and unconditional love," just as the story of Kristi Dawn does.