The Euphoria Season Finale Has Twitter In An Uproar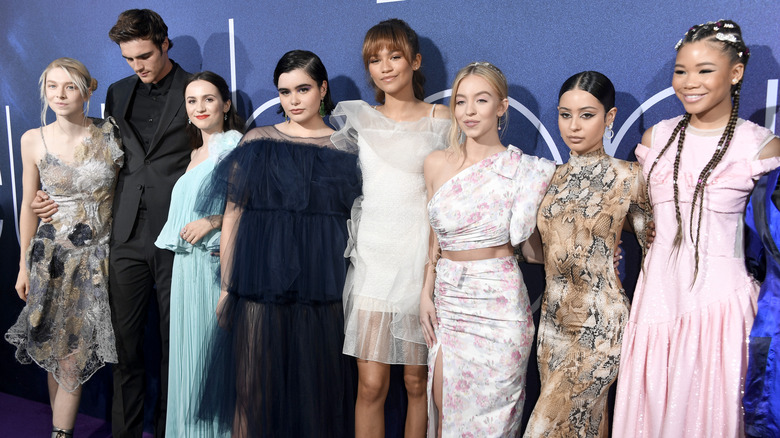 Frazer Harrison/Getty Images
"Euphoria" is nothing if not controversial. The unstoppable teen drama, which features plenty of nudity and violence, just wrapped its second season and with the pandemic still ongoing and everybody stuck to their televisions, "Euphoria" has proven more popular than ever before. However, the show's critics are also more vocal than ever before, with The Guardian railing in a review of Season 2, "The relentlessly explicit drama seems to have taken one look at its former self and thought: not shocking enough, try this instead!"
Moreover, a fittingly scandalous report by The Daily Beast detailed how things are allegedly just as messy behind the scenes, with worrying insider stories about lengthy shooting days, a lack of focus from creator Sam Levinson, and even in-fighting between the showrunner and star Barbie Ferreira, whose fan favorite character, Kat, barely got a look in this season. Still, despite everything seemingly working against it, "Euphoria" lit up social media with each episode that dropped. 
However, with the season finale, they might have gone a bit too far thanks to this shocking development, about which Twitter users wasted no time voicing their dissention.
Euphoria ruthlessly killed off a beloved character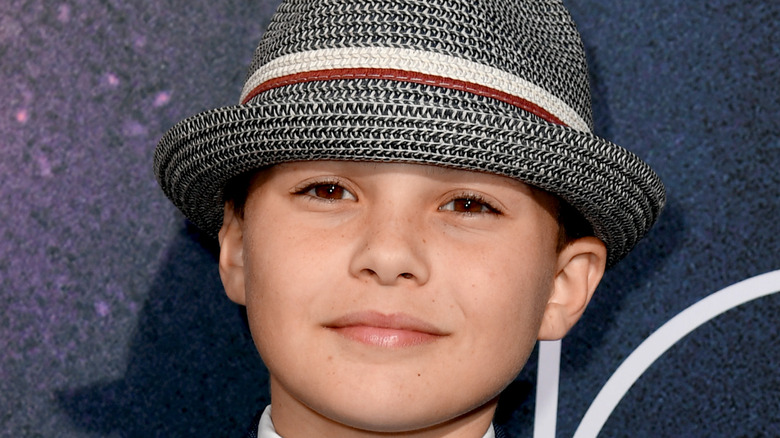 Kevin Winter/Getty Images
Nobody expected "Euphoria" to end its wild second season with a whimper, but we also weren't anticipating this. As E! News reports, after eight tumultuous episodes, Season 2 culminated with the shocking death of one of the show's most beloved characters. After young Ashtray (Javon Walton) stabbed Custer (Tyler Chase), he and Fezco (Angus Cloud) were cornered in their apartment by an encroaching SWAT team. After a heavily armed Ash holed himself up in the bathroom, and accidentally shot Fez, law enforcement surrounded them, leaving the older man to watch in horror as Ash was killed right in front of him.
Social media was devastated by the development. "ASHTRAY WHY WOULD YOU DO THAT" wrote one Twitter user, alongside a variety of crying characters, while another pointed out, "The way they looked at each other before he got shot the way he was terrified and fez just knew." There were several tweets honoring the performance from young actor Walton, too. As one commenter put it, "I don't recall him saying one word in the finale. He perfectly delivered that character throughout 2 seasons with limited dialogue." However, there were also those who felt Ash definitely could've handled the situation better. 
We'll have to wait until Season 3 to see if this is really the end for our favorite dynamic duo, but suffice to say it's not looking good.