The Truth About Zahara And Shiloh Jolie-Pitt's Relationship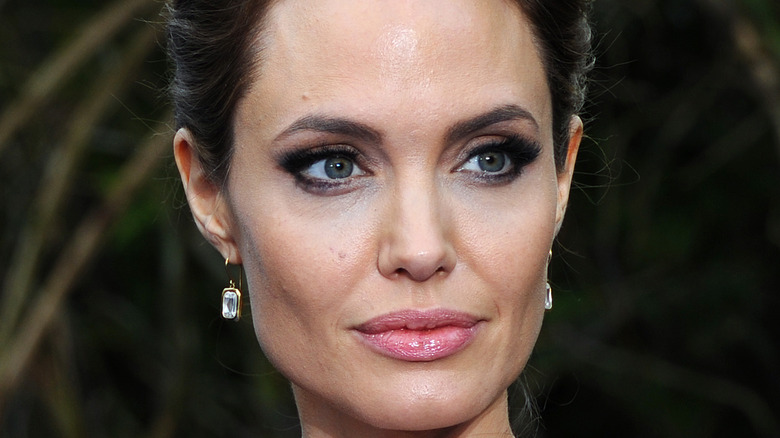 Anthony Harvey/Getty Images
Angelina Jolie is an Oscar-winning actor, recognized the world over for her humanitarian efforts as well as her celebrated performances, but when it comes to motherhood she's frequently just as lost as everybody else. In an interview with People, Jolie, who is mother to six children — Maddox, Pax, Zahara, Shiloh, and twins Vivienne and Knox Jolie-Pitt — admitted, "I'm not a perfect parent by any means. Every day I feel like I'm more aware of everything I don't do right." But even so, being a mom is the greatest thrill of her life.
Jolie gushed, "They're pretty great people. And because there's so many of them, I think they've had a very significant effect on each other." At the same time, the "Maleficent" star clarified, "It's not like I'm the head of anything. I'm very honest with my kids." Likewise, Jolie noted, "I have six very individual human beings in my home ...We're supposed to help them figure out who they are. And you can't figure out who they are if you don't enthusiastically develop with them." She even had an interesting take on being a stay-at-home mom. 
As the kids get older, their personalities are gradually emerging. Thankfully, sisters Zahara and Shiloh Jolie-Pitt have each other as support systems on their respective journeys. 
Zahara and Shiloh Jolie-Pitt have bonded over a love of fashion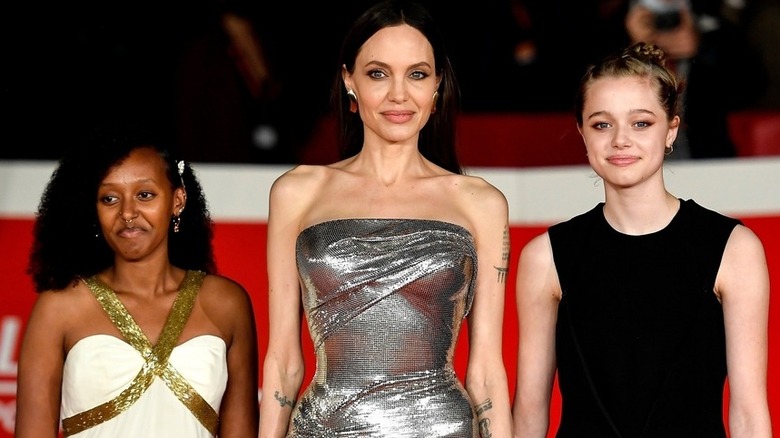 As Life & Style notes, according to a source close to their family, teenage sisters Shiloh and Zahara Jolie-Pitt are super close. Zahara is just a year older than Shiloh, so it makes sense the two ladies are bonding, in particular, even though it's evident all of Angelina Jolie's children get along very well. As the insider explained, "Shiloh loves music, dance, acting and lately, thanks to her sister Zahara, fashion. It wasn't always like that, but now she loves dressing up in her mom's clothes." They added, "Zahara is the real fashionista in the family."
Jolie adopted Zahara back in 2005 with then-partner Brad Pitt. The famous couple subsequently welcomed their first biological child, Shiloh, the following year. More recently, the stylish sisters have been popping up on star-studded red carpets alongside their stunning mother, even sometimes wearing some of her most fabulous, previously worn gowns in the process. 
Zahara rocked Jolie's silver Elie Saab dress, from the 2014 Academy Awards, to the 2021 "Eternals" premiere. Shiloh, meanwhile, repurposed her Gabriela Hearst slip dress, from a 2021 Paris trip, for the same event. Jolie encourages her girls to rummage in the actor's impressive closet, telling E! News at the time, "I'm like, 'Oh my god, wear it and wear it better than me! Take it, it's your turn'." And happily, doing exactly that has brought the teenagers even closer.