The Young And The Restless: Inside Victor Newman's Marriage To Ashley Abbott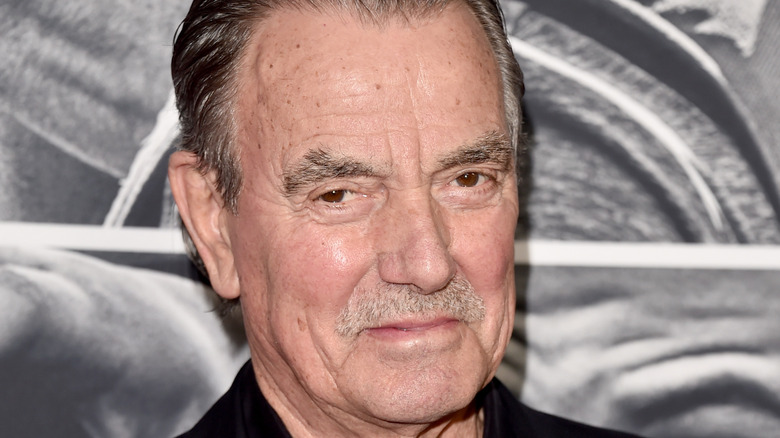 Alberto E. Rodriguez/Getty Images
Although the pairing of Victor (Eric Braeden) and Nikki (Melody Thomas Scott) is possibly the most popular one in "The Young and the Restless" history, there was another woman who gave Nikki a run for her money when it came to who would be married to The Great Victor Newman at any given point in time. According to Soaps.com, while Nikki managed to snag Victor four times and remains married to him till this day, Ashley Abbott (Eileen Davidson) was also a woman who stole his heart — and his sperm — so she could have what Nikki had with Victor: his children.
Nikki was the first person to lay claim to Victor when he first arrived in Genoa City four decades ago and they married in a lavish 1984 wedding with their daughter, Victoria, by their side. However, when Ashley inadvertently made her way into Victor's life, he couldn't get her out of his mind and a lifelong relationship began.
Victor meets Ashley while she is having a breakdown
Poor Ashley Abbott couldn't believe it when she learned that she was the result of an affair between her mother, Dina Mergeron (Marla Adams) and a man named Brent Davis (Bert Kramer), meaning her beloved John Abbott (Jerry Douglas) was not her biological father, per CBS. This knowledge caused Ashley to have a mental breakdown and leave town. She eventually got a job at a roadside diner and began calling herself "Annie" — until one day, Victor Newman walked in.
Victor also got there just in the nick of time and rescued Ashley from a would-be kidnapper. He then took her home to his ranch so she could mentally recover and began falling in love with the woman. Too bad Victor was already married to Nikki and Nikki didn't like this one bit. She especially didn't like it when Victor asked for a divorce so he could marry Ashley. So, she feigned a terminal illness so Victor would stay with her. However, when he learned the truth, he was furious and wanted Ashley back. Little did he know she had just aborted his child because he thought he was going to be with Nikki. The abortion caused her to have another mental breakdown.
Ashley marries her psychiatrist — and then marries Victor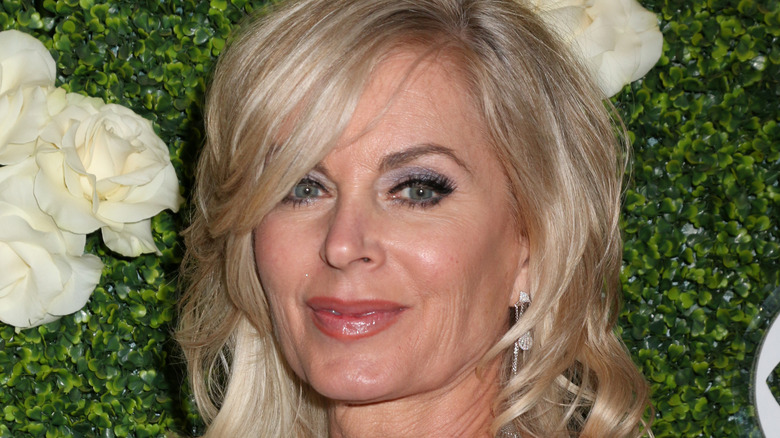 Kathy Hutchins/Shutterstock
Dr. Steven Lassiter (Rod Arrants) is the person who made Ashley healthy and whole again and she seemed to fall in love with him, as Soaps in Depth notes. Victor tried to stop Ashley from marrying him on their wedding day, but he was too late. However, the marriage didn't last long because Steven was killed. After a brief fling with her brother-in-law Brad Carlton (Don Diamont), Ashley and Victor finally got it together and wed, but they began to realize maybe they shouldn't be husband and wife and eventually divorced. Of course, that wasn't the end of Victor and Ashley.
Still determined to have a child, and preferably Victor's child, Ashley stole his sperm from a sperm bank and nine months later she gave birth to Abby Carlton, as she was wed to Brad Carlton by then. Eventually, Abby learned who her real father was and changed her last name to Newman. And her parents even married again, with Ashley becoming pregnant. Ashley and Victor's second marriage was as short-lived as their first one, and now the pair remain great friends and a parental support system to a now-adult neurotic Abby (Melissa Ordway).