The Truth About Melissa Joan Hart's Relationship With Ryan Reynolds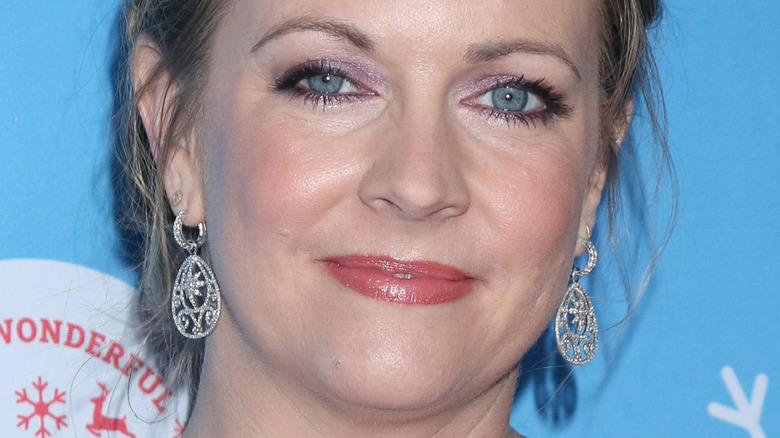 Kathy Hutchins/Shutterstock
Even though decades — yes, decades — have passed since Melissa Joan Hart first hit TV screens as the titular character on "Clarissa Explains It All," the roles she played as a teenager are still among her most memorable. After her time on the Nickelodeon show came to an end in 1994, Hart went on to secure the role of Sabrina Spellman on "Sabrina, the Teenage Witch." The show ran for seven seasons from 1996 until 2003, but you might have missed the 1996 TV movie by the same name that started it all. Most of the actors from the movie were recast for the first season of the show, but Hart was cast as Sabrina for both projects.
One surprising name on the cast list of the 1996 "Sabrina the Teenage Witch" movie is Ryan Reynolds, who played Seth. Of course, he went on to star in "Deadpool," but back then, he was a fresh-faced actor working to make a name for himself in Hollywood. Hart hit it off with her co-star as they spent time together both on and off set, and their friendship soon developed into something more.
Melissa Joan Hart and Ryan Reynolds 'made out ... all night'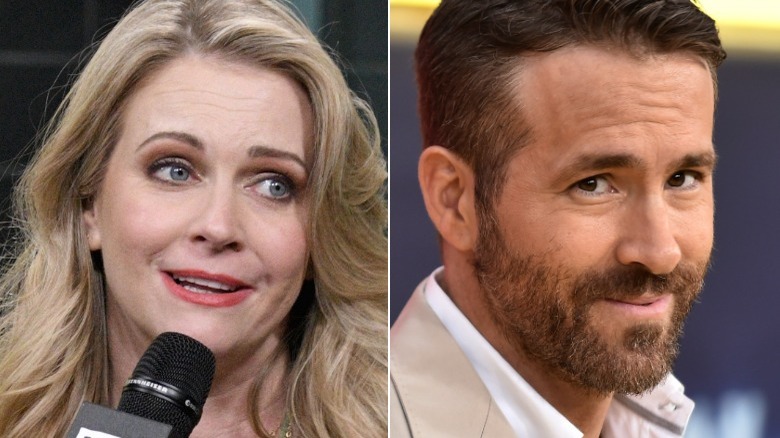 Gary Gershoff, Steven Ferdman/Getty Images
As Ryan Reynolds grew up in Canada, where the 1996 "Sabrina the Teenage Witch" TV movie was filmed, he enjoyed showing Melissa Joan Hart around his home turf. "Ryan and I worked really well together. We had a lot of fun in Vancouver — he's from there,— and he'd just show me around," Hart told news.au. She added, "He and I would take off on the weekends and go to Seattle for music festivals."
Per E! News, on the last day of filming for the movie, Reynolds gifted Hart a Bulova watch, and, despite having a serious boyfriend at the time, she had quite the reaction. "I chased [Reynolds] down, got in front of his car and just kissed him and then made out with him all night," she told Giuliana Rancic during a 2014 E! News interview. "Then I had to call my boyfriend the next day and explain it."
Although Reynolds later came to visit her in New York, they weren't on the same page and she ended up staying with the boyfriend. In her 2013 memoir "Melissa Explains It All: Tales from My Abnormally Normal Life," Hart revealed that she did have some regrets. She wrote (via People), "[Reynolds] probably would have been a great boyfriend. And I didn't end up with the other guy, so maybe I should have taken a chance!"
Melissa Joan Hart explained it all to Blake Lively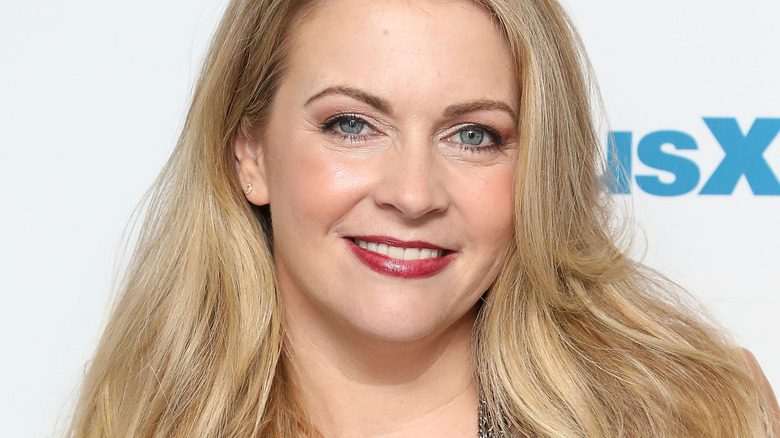 Taylor Hill/Getty Images
While it's easy to get caught up in what could have been, both parties have now happily settled down with other people. Melissa Joan Hart went on to marry musician Mark Wilkerson in 2003, while Reynolds wed fellow actor Blake Lively in 2012.
In 2013, before the release of her memoir, Hart told People that, despite rumors floating around, she had previously chatted with Lively about her past with the "Deadpool" actor. "It came out that Blake didn't know that Ryan and I had a make-out session when I was 19," she said. "She did know, actually. She reached out to me via email to help her with a birthday present for Ryan!"
These days, it seems Reynolds and Hart are still on good terms. In fact, in 2021, Hart appeared in a coffee commercial produced by Reynolds' company Maximum Effort, per Hello. As it turns out, the Reynolds connection wasn't the only throwback for Hart on the job. Nick Bakay, who voiced Salem on "Sabrina, the Teenage Witch," provided the voiceover for the commercial. What a full circle moment!