Naya Rivera's Family Has An Update On Their Wrongful Death Lawsuit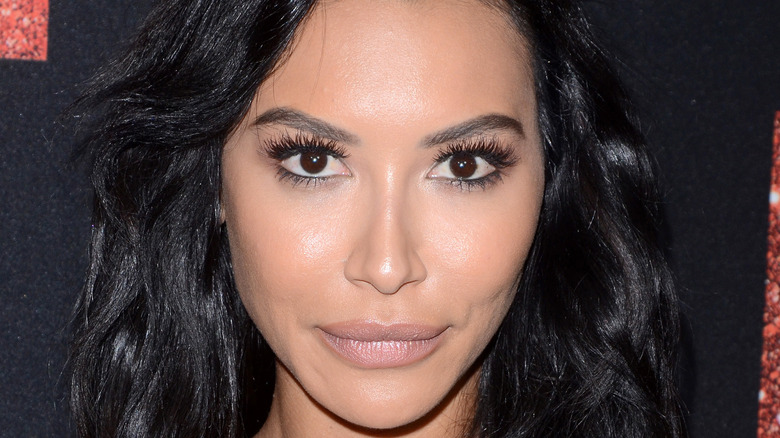 Kathy Hutchins/Shutterstock
There is news on the lawsuit that actress Naya Rivera's family filed "for wrongful death and negligent infliction of emotional distress" after she drowned during a boating trip.
On July 8, 2020, Rivera and her 4-year-old son, Josey, rented a boat at Lake Piru, California, per E! Online. Hours later, the boat was found with her son sleeping aboard and the actress nowhere to be seen. After a search spanning multiple days, Rivera's body was found in the lake, with the cause of death being ruled as accidental drowning.
After her death was confirmed on July 13, 2020, her ex-husband, Ryan Dorsey, and her estate sued Ventura County and its parks and recreation management department as well as the United Water Conservation District. 
Documents obtained by People stated that the boat went against U.S. Coast Guard safety standards and that there were no signs posted about the lake's "strong currents, low visibility, high winds, changing water depths, underwater caves, ledges, and drop offs."
The lawsuit — which Rivera's family filed on behalf of Josey, her son with Ryan Dorsey — has now been settled.
Naya Rivera's son, Josey Dorsey, 'will receive just compensation'
According to People, Naya Rivera's son, Josey, "will receive just compensation for having to endure the drowning of his beloved mother at Lake Piru." 
"Though the tragic loss of Josey's mother can never truly be overcome, we are very pleased that the monetary settlement will significantly assist Josey with his life beyond this tragedy," said Amjad M. Khan, the family's lawyer.
Last year, Rivera's father, George Rivera, spoke with Entertainment Tonight about how the family, especially Rivera's sister, Nickayla, has been helping Dorsey take care of Josey, who is 6, as of this writing. Dorsey and Rivera were married from 2014 to 2018.
"He's growing up and handling it really well," George said, discussing how the family is coping after the star's tragic death.
Rivera is known best for portraying Santana Lopez on "Glee" and also worked on series like "The Bernie Mac Show" and "Devious Maids." She was 33 when she died.