Anthony Keyvan Reflects On Memorable Experiences On Love, Victor - Exclusive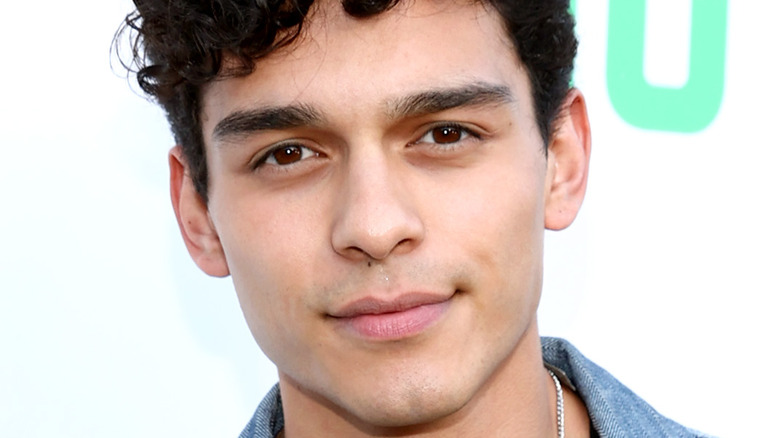 Matt Winkelmeyer/Getty Images
Actor Anthony Keyvan is gearing up for the final season of Hulu's popular show, "Love, Victor," where he currently stars as Rahim (via IMDb). Keyvan joined the cast during its second season, and was deemed a "breakout star" by ET for his incredible performance soon after. When Keyvan spoke with The List during an exclusive interview, he had finished principal photography on the final season of "Love, Victor" a few days prior. The experience was emotional for the 21-year-old actor, who said, "It's been a tough few days, I'll admit. I really do feel like this show changed my life."
Keyvan went on to say that he considers the people on the show his family. "I really do feel like watching everyone work this season, we've all really grown a lot, as people, as artists. I can see everyone's really coming into their own with their characters and really feeling comfortable, and same goes for me." It's this level of comfort that allowed Keyvan to dive into the final season with a sense of acceptance. He's thankful the cast was told in advance that the show would be wrapping up.
"I'm grateful to Hulu for letting us know that this was our last season before we finished it, because I really do think that everyone did a great job finishing out the story," Keyvan shared. The young actor went on to reflect on this memorable experience, and he also shared what he learned about himself in the process.
Anthony Keyvan's comfort level has grown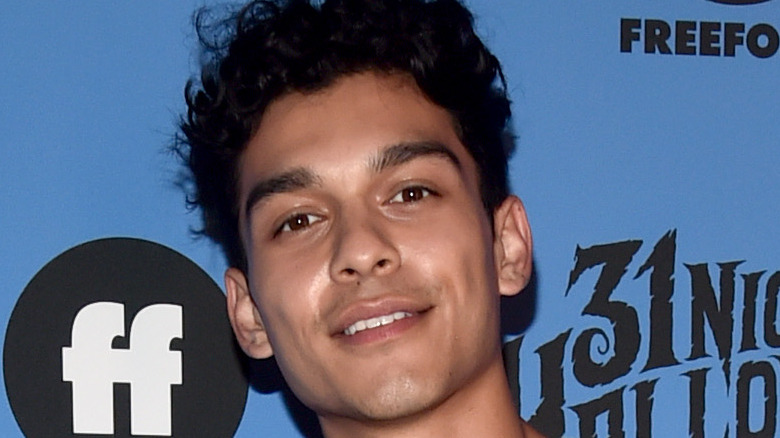 Alberto E. Rodriguez/Getty Images
When speaking with The List about his time filming "Love, Victor," Anthony Keyvan shared some touching sentiments about his experience. "I really do feel so much more comfortable playing this character, Rahim, Season 3 versus Season 2," he said.
Keyvan added, "I feel like I have become more compassionate and just saying yes to more things. I've always been kind of a homebody, someone that doesn't really take risks, just because the industry I'm all already in is very risky, and I feel like if I control every other aspect of my life, then I'll be okay mentally. But playing Rahim, he's so unbothered and he's so comfortable with himself and he's just the epitome of fun."
By playing Rahim, Keyvan has learned how to be more comfortable and compassionate in his personal life as well. He understands how much his character means to Hulu's audience, because Rahim means just as much to him. "Getting to play that character, that means so much to people, to me, and just seeing how the show has impacted so many lives is really, really special," he said. "I cannot wait for everyone to see what we've come up with for Season 3, our last season."
Keyvan said he had spent the last several days looking through photos taken with his fellow cast members — he reminisced about the trips they often took together, and how the entire cast and crew have grown close in the last few years.
Anthony Keyvan reflected on the closeness of the show's cast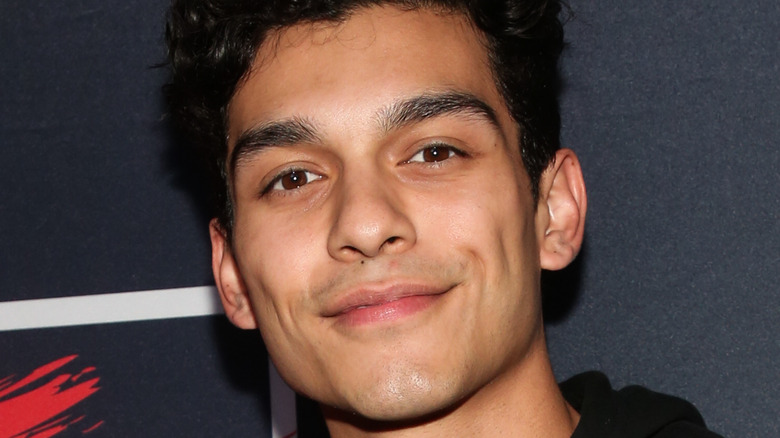 Paul Archuleta/Getty Images
Hulu's "Love, Victor" is heading into its final season, and actor Anthony Keyvan is using this time to reflect on the memorable experiences he cultivated on the show. "We're all very, very close and we really created a family on that set, with the crew as well. There's not a single person on that set that I can complain about. It was definitely a rough one on the last day, for sure, because everyone loves each other on that set," he said.
Keyvan mentioned how they bonded throughout the pandemic, as they weren't allowed to see anyone else due to quarantine guidelines. He told us that during this time, the "Love, Victor" cast would hang out after work and would often cook together and play video games. How sweet is that? 
Though he's sad to see the show end, Keyvan said, " ... all good things come to an end and I'm glad that we got to finish the show on our terms." Since Hulu let the cast know in advance that this would be the last season, they were able to wrap up existing storylines in the final episodes. "I feel like people are going to be really happy with where everyone ends up," Keyvan shared.

"Love, Victor" premieres June 15th on Hulu.