The General Hospital Star Who Was Once A Playboy Bunny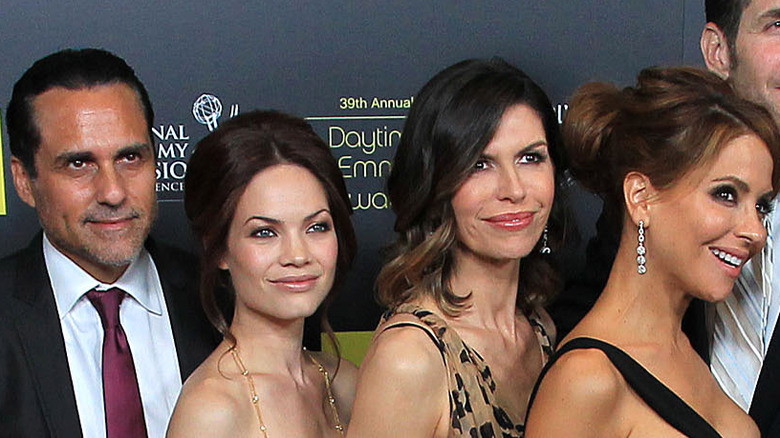 Frederick M. Brown/Getty Images
Sometimes, it takes a while for a performer to get that lucky break that turns into a long-term, successful career. While we've heard the stories about the actors starting out as models or waiting tables while waiting for that big part to come along, others have gone less traditional routes.
For example, Jackée Harry, who got her soap opera start as Lily Mason in NBC's now-defunct soap "Another World" and now plays Paulina Price on "Days of Our Lives," was a school teacher before she became an actress. Kristian Alfonso, who had a long career as Hope Brady on "DOOL," aspired to be a figure skater before an injury took her to the modeling-acting route. Then, of course, "General Hospital" took a singer named Rick Springfield, famous for the hit "Jessie's Girl," and turned him into an actor to play Dr. Noah Drake. And the actress who played Dr. Drake's first "GH" love interest, Bobbie Spencer? Well, she took her own route to soap opera superstardom as well.
Jacklyn Zeman once worked for Hugh Hefner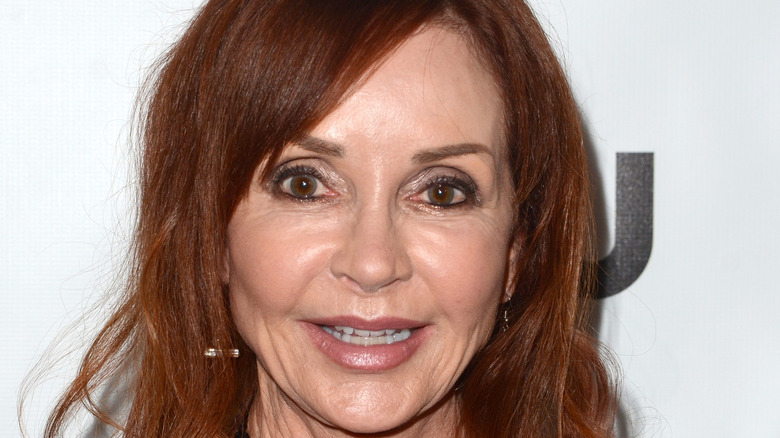 Kathy Hutchins/Shutterstock
Jacklyn Zeman has been playing Nurse Bobbie on "General Hospital" since 1977. Before that, she had a short-lived role on another ABC soap, "One Life to Live," where she played Lana McClain. However, life before becoming a soap star was thrilling for Zeman because a dream came true when she was just out of high school. She became a Playboy Bunny.
Zeman reflected on her past life working for Playboy founder Hugh Hefner with TV Insider in 2017 as she celebrated 40 years playing Nurse Bobbie Spencer on "GH." She had nothing but good things to say about that time in her life in her late teens.
"I loved that job! And if I hadn't become an actress I'd probably still be working for Mr. Hefner's corporation doing something or other," Zeman told TV Insider. "I was the youngest bunny they'd ever hired. I was right out of high school and had been doing runway modeling and working on the side as a private detective."
Jacklyn Zeman never planned to be an actress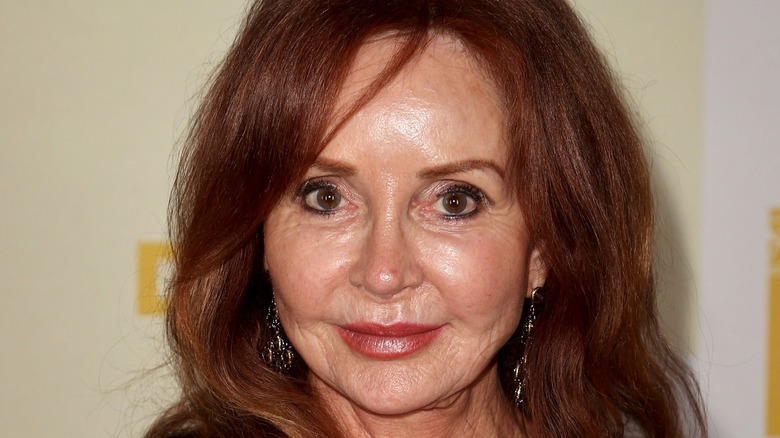 Kevin Winter/Getty Images
Private detective definitely sounds different, but Jacklyn Zeman said she needed as many side gigs as she could get because she really intended to go to med school and not become an actress. Jobs like Playboy Bunny and private detective would help pay for that dream. Of course, life had other ideas for Zeman and she ended up doing commercials before landing two roles on soaps with one that she would keep for four decades.
"I went to Playboy when I was 17, and they told me to come back when I was 18, and so I did, and they hired me immediately," she said (via TV Insider). "I became a bunny and PR gal. I would go on talk shows and promote the brand. I traveled everywhere. To have that kind of life at 18 was thrilling. I loved every second of it. Now I'm playing a grandma. I suddenly feel very old. How did this happen?"
In fact, Zeman is also a grandmother now in real life, with her daughter Cassidy giving her two grandchildren, Kennedy in December 2019 and Decker in January 2022.