If You're A Scorpio, This Cocktail Is A Must-Try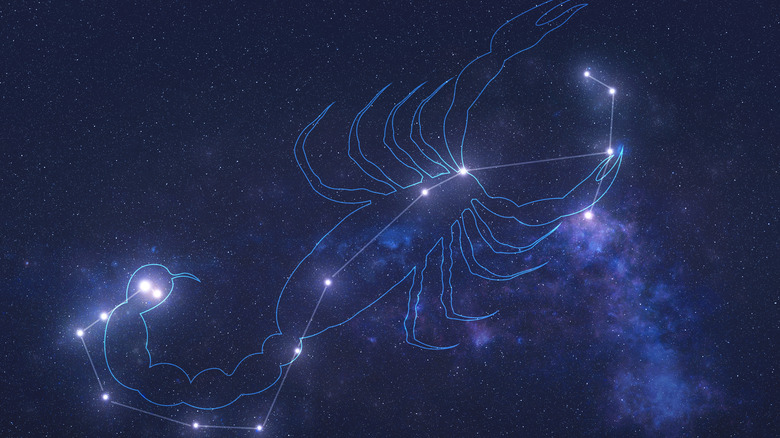 Pike-28/Shutterstock
Those who celebrate their birthdays between October 23 and November 22 have a special kind of charisma: the charisma of a Scorpio. Scorpio's personality can be seen in both widely-loved celebrities like Leonardo DiCaprio and Bjork, as well as in controversial figures like Sylvia Plath and Charles Mason, all of whom were born under the sign of the scorpion. Though most Scorpio don't display characteristics that are as extreme as the latter two people, they do tend to maintain a mysterious demeanor and are "difficult ... to get to know," according to Costar Astrology. They are natural-born loners who prefer to stay away from parties and social gatherings. As Thought Catalog explains, this reserved zodiac sign prefers to enjoy a nice cocktail at home or in a quaint lounge-style bar with a few friends.
Scorpio are passionate, which can sometimes spill over into controlling behavior, per Cosmopolitan UK. Therefore, don't be surprised if a Scorpio hops behind the bar to prepare a cocktail for you, if presented with the opportunity. And on the flip side, if you can convince a Scorpio to let you try and impress them with your mixology skills, then make sure you choose a drink that's as intoxicatingly complex as their personality. 
Scorpio enjoys both spicy, strong drinks and subtle flavor profiles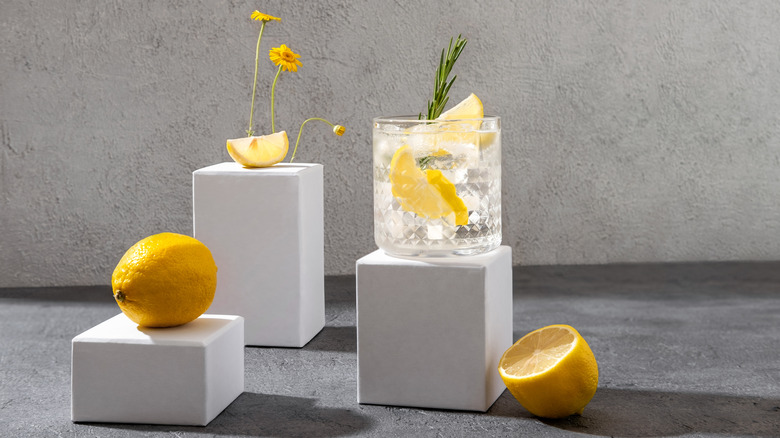 Svetlana Khutornaia/Shutterstock
Though Martha Stewart is a Leo, she seems to have a good idea of the kind of drink that Scorpio prefers, as she posted "The Scorpio" cocktail to her website in 2009. Describing Scorpio as "determined, curious, [and] good at solving problems," Stewart favored herbal notes of gin and the bold taste of freshly grated ginger, alluding to the fact that the cocktail's complex flavor will appeal to any Scorpio. For best results, Stewart recommends using sloe gin, which she calls the "star ingredient."
While Stewart's recommendation plays on the more nuanced and complex aspect of the Scorpio personality, Redbook taps into Scorpio's passionate side with a cocktail that packs a punch. This drink isn't for the faint of heart, as it calls for "only the most powerful ingredients — wasabi paste, spiced rum, and a salt and pepper rim" to bring to life the "combative, sexy, strong personality" of a Scorpio. Like Redbook, Stylecaster claims that Scorpio's "spicy" personality calls for an equally strong drink. In their case, it's the Milagro Prickly cooler, which features tequila, agave nectar, cinnamon, and lime. Whichever drink you opt for, know that Scorpio can't go wrong with any of them. Cheers to that!