Expert Explains Why Kate Middleton Has Been Opening Up About Her Family More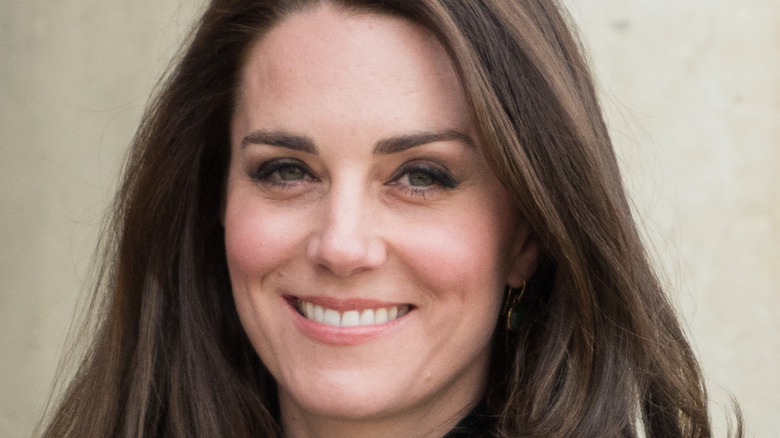 Frederic Legrand - COMEO/Shutterstock
As a senior royal, Kate Middleton leads a different life than most of us. However, she strives to find common ground with the people she meets. The Duchess of Cambridge relies on her role as a mother of three to build that rapport (per People). Parenting expert Cai Graham told Express, "She's a mother first and a duchess second." Kate knows the eyes of the world are watching her parenting style, and she also knows that her young children aren't used to life in the spotlight. Graham noted that the Duchess excels at comforting her children. When emotions are "highly charged," Graham said, "Kate comes down to her children's level, or scoops them up with a hug and lets them know she is close by."
Another reason for Kate's success lies in her transparency. When meeting people, she has a knack for putting them at ease. A royal insider told People that Kate "comes across exactly as she is: a grounded, smart human being." Besides what is revealed at public appearances, fans and (fellow parents) are intrigued about Prince William and Kate's behind-the-scenes family life. Recently, the Duchess has been sharing more frequent glimpses into that private world.
Kate Middleton takes a modern approach to her job as a senior royal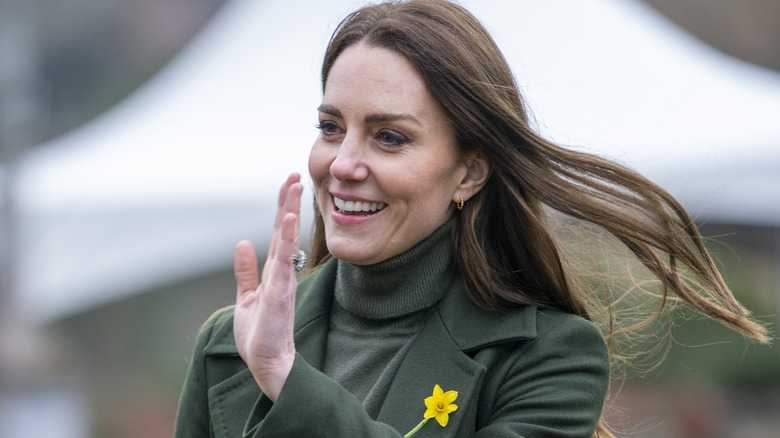 Wpa Pool/Getty Images
According to People, after the Queen's recent health difficulties and Prince Harry and Megan Markle's departure, Kate Middleton expanded her responsibilities and increased her approachability. Royal biographer Sarah Gristwood told the outlet, "The changing times have required Kate to start to share a bit more." The Duchess takes a thoughtful approach to sharing information about her family. "She's done it carefully enough to be relatable — nothing that would cause controversy and nothing that could be considered oversharing," Gristwood added.
Kate has a special interest in early childhood development, and she is refreshingly honest about her parenting challenges. In 2020, she talked about her struggles with "mum guilt" on the "Happy Mum, Happy Baby" podcast. "[You're] always sort of questioning your own decisions and your own judgements and things like that, and I think that starts from the moment you have a baby," she said (per Marie Claire).
Speaking about family life during the early part of the pandemic, the Duchess said in a virtual chat, "I feel pulled in so many different directions and you try your best with everything, but at the end of the day I do feel exhausted" (per Hello!). She spoke candidly about her attempts to cut her children's hair while in lockdown.
Kate has also shared some light-hearted moments, such as a recent reveal that 8-year-old George had practiced his rugby tackle on her (per People).