How Jason Momoa Really Feels About Stepdaughter Zoe Kravitz Dating Channing Tatum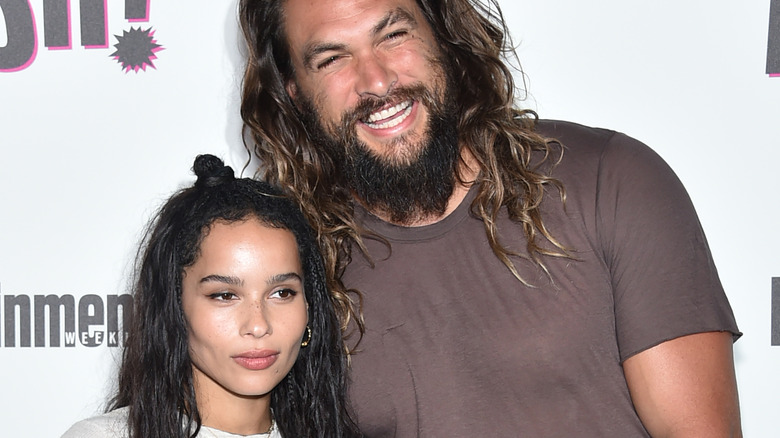 Mike Coppola/Getty Images
Jason Momoa is a proud stepfather. When he first began dating Lisa Bonet in 2005, he took on the role of bonus dad to Zoë Kravitz, Bonet's daughter with her first husband, musician Lenny Kravitz. From the start, Momoa has treated Zoë like his own daughter, forming a bond with her that has only gotten stronger over time. They even have cute nicknames for one another: "zozo bear" and "papa bear," (per CheatSheet).
In January 2022, Momoa and Bonet — who share daughter Lola and son Nakoa-Wolf — announced sad relationship news: They were separating after nearly 16 years together. The pair said at the time, "the love between us carries on, evolving in ways it wishes to be known and lived. We free each other to be who we are learning to become," (per CNN). It shouldn't come as a surprise to learn that Momoa's relationship with Zoë hasn't changed since announcing this news. 
Despite his hectic work schedule, Momoa traveled to New York City for the premiere of Zoë's new film, "The Batman." Zoë stars as Catwoman/Selina Kyle in the movie. "He loves Zoë and always has. That hasn't changed," a source told People. "He believes in family. He's always said that, and him going [to the premiere] is to show support for the family. That's what he does. And that's who he is," the source continued.
Joining Momoa on the flight to New York were Lola and Nakoa-Wolf — as well as Zoë's boyfriend, actor Channing Tatum. So, how does Jason Momoa really feel about his stepdaughter dating "Magic Mike"?
Jason Momoa thinks Channing Tatum is "wonderful"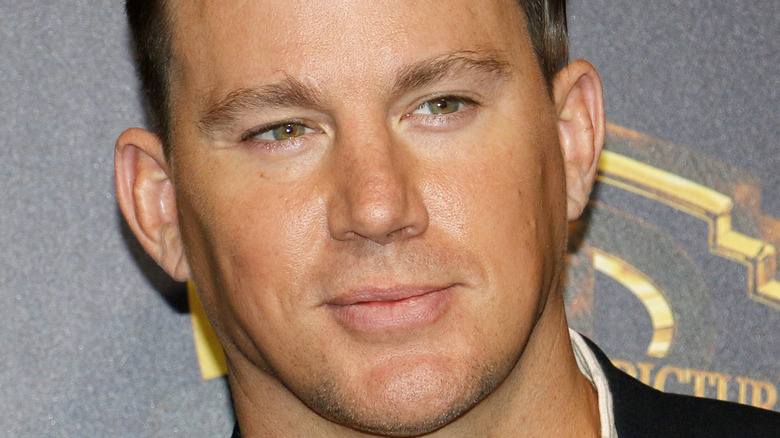 Tinseltown/Shutterstock
Jason Momoa has nothing but love for Zoë Kravitz's boyfriend, Channing Tatum. The two men flew to New York City together for the premiere of Kravitz's film, "The Batman" (per Instagram). Tatum even went out to a family dinner with Momoa, Kravitz, and Kravitz's siblings afterward (per the Daily Mail). "He's wonderful," Momoa told People. "She's a big girl," he added.  
Momoa and Tatum reportedly got along so well that Momoa may even be making an appearance in the latest installment of "Magic Mike." "[Channing and I] had a little too much fun the other night and there might be something in the pipeline. Who knows?" he explained to People.
In the meantime, Kravitz and Tatum seem to be happy together. The couple met when Kravitz cast Tatum in her directorial debut in early 2021. By the summer, they were seen out and about, and the pair attended the 2021 Met Gala together — where Kravitz's dress had the internet talking (via Us Weekly). The duo are reportedly so secure with one another that they've decided to be more open about being photographed with one another. "They are more relaxed lately," a source told People. "They don't seem to care about hiding their relationship anymore," the source added.