The Truth About Rebecca Herbst's Husband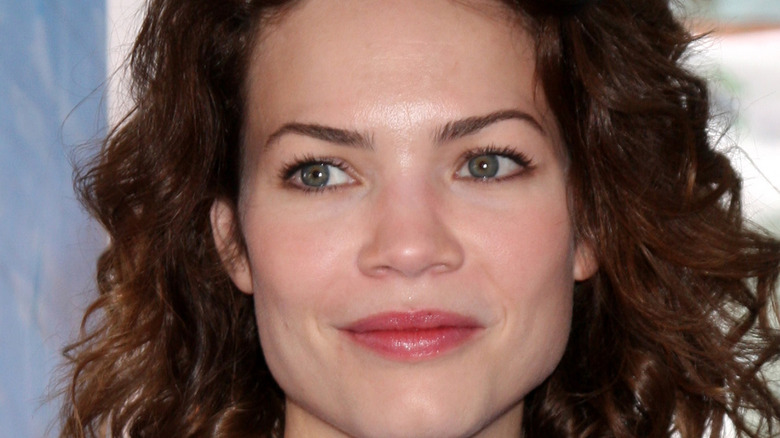 Kathy Hutchins/Shutterstock
It's been 25 years since Rebecca Herbst made her debut as tough-on-the-outside-but-vulnerable-on-the-inside teen Elizabeth Webber on "General Hospital." Since then, both Herbst's life and Elizabeth's life have changed in myriad ways. Both actress and character are grown women now with thriving careers and three children, but, of course, Elizabeth's life has been much more dramatic and angst-ridden than Herbst's. From kidnappings and near-death experiences through the decades to a chilling alleged-stalker storyline in 2022, Elizabeth has seen it all (via Soaps in Depth).
Elizabeth arrived in Port Charles to live with her grandmother, Audrey Hardy (Rachel Ames), and has fallen in love quite a few times since. Herbst was a single young woman when she stepped onto the "GH" soundstage, but she, too, found love along the way — right in the "GH" studio. Herbst is married to an actor and writer who spent some time on the ABC soap years ago, and it looks like their union is much more successful than any of her character's marriages over the years.
Rebecca Herbst is married to former GH star Michael Saucedo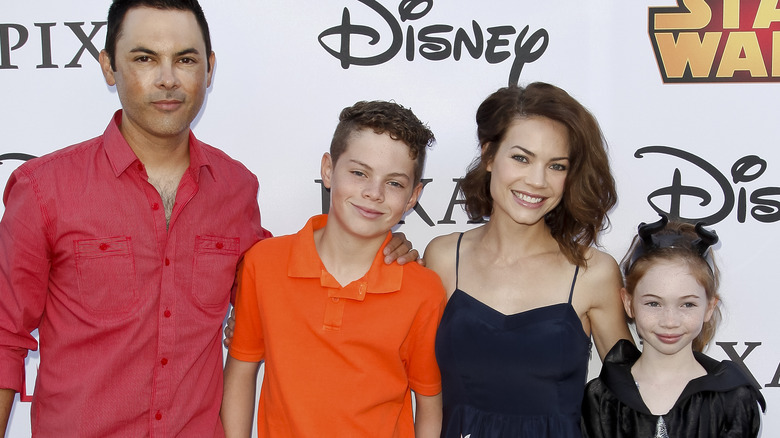 Tibrina Hobson/Getty Images
Back in 2000, Michael Saucedo made his mark in Port Charles on both "General Hospital" and its spin-off series, aptly called "Port Charles," where he played Juan Santiago, cousin to Sabrina Santiago (Teresa Castillo) and son of Lily Rivera (Lilly Melgar) and Miguel Morez (Ricky Martin). While Saucedo only remained with the two soaps for a short time, he found a life partner there, as Rebecca Herbst and Saucedo married on June 1, 2001 (via Soap Central).
Three children followed over the next decade, with son Ethan born later in 2001; another son, Emmett, born in 2004; and a daughter, Ella, born in 2010. According to Soaps.com, Saucedo has an older son from a prior relationship, who was born in 1996.
While Saucedo hasn't acted since 2005, according to IMDB, he still gets his creative juices flowing, and is even a published author. In 2014, his book, "Dead Extra," co-written with Nik Price, debuted as part of the "Liberty Strong" e-book series, which can be downloaded onto digital readers. In fact, the series' title comes from Herbst, whose middle name is Liberty. Readers can even see her image gracing the book's cover.