Melinda Gates Sets The Record Straight About Her Relationship With Bill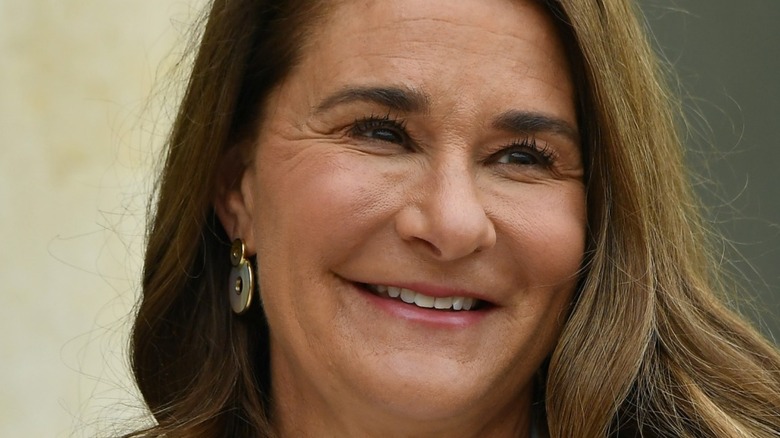 Aurelien Meunier/Getty Images
Relationships are built on trust. Once it's gone, it's next to impossible to get it back. That, reveals Melinda Gates, was the source of her high-profile divorce from Bill Gates. After much speculation, Melinda is breaking her silence on what caused the end of her 27-year marriage in an upcoming interview with CBS News anchor Gayle King, reports New York Post. Over on YouTube, CBS Mornings teased a clip from the highly anticipated interview set to air on Thursday, March 3, 2022.
In the emotional tell-all, Melinda gets candid for the first time about grieving her divorce. "I had a lot of tears for many days," the philanthropist shares honestly, "I mean, days where I'm literally laying on the floor and the carpet, you know, this close to me thinking 'How can this be? How can I get up? How am I going to move forward?'"
When the couple announced their divorce in May 2021, the news rocked the world, especially because their decades-long marriage hadn't shown any public signs of scandal (via The New York Times). As for why she's speaking on the divorce now, Melinda expressed her desire to start a new chapter. "I started on this journey of healing, and I feel like I'm starting to get to the other side," she told CBS Mornings. "And I do feel like I'm turning a page in the chapter now. I mean, it's 2022, and I'm actually really excited about what's to come in life ahead for me."
Infidelity and distrust led to Melinda and Bill Gates' divorce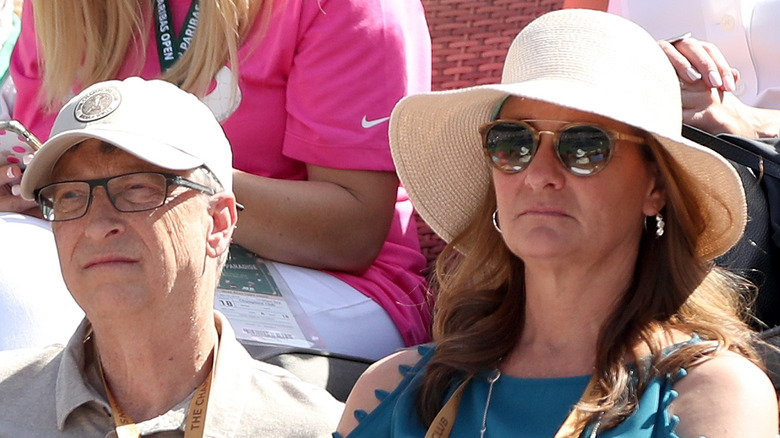 Matthew Stockman/Getty Images
The Wall Street Journal reports that after news of Melinda and Bill Gates' divorce went public, Bill's spokesperson revealed that he'd had an affair with a Microsoft employee "almost 20 years ago." In a clip tweeted by CBS Morning, interviewer Gayle King dives right into the revelation and asks Melinda how she handled her ex-husband's infidelity. 
In the video, Melinda admits that moving past the affair took time and effort. However, as much as they tried to work on their issues, too much trust had been lost in the end. "I certainly believe in forgiveness, so I thought we had worked through some of that," she explained. "It wasn't one moment or one specific thing that happened. There just came a point in time where there was enough there that I realized it just wasn't healthy, and I couldn't trust what we had."
King followed up with the age-old question, "Once trust is broken, isn't it hard to get it back?" to which Melinda gave a resounding yes. "Very, it's very hard to get it back, in any relationship," she admitted honestly to CBS Mornings.