The NCIS Episode You Forgot Starred Billy Dee Williams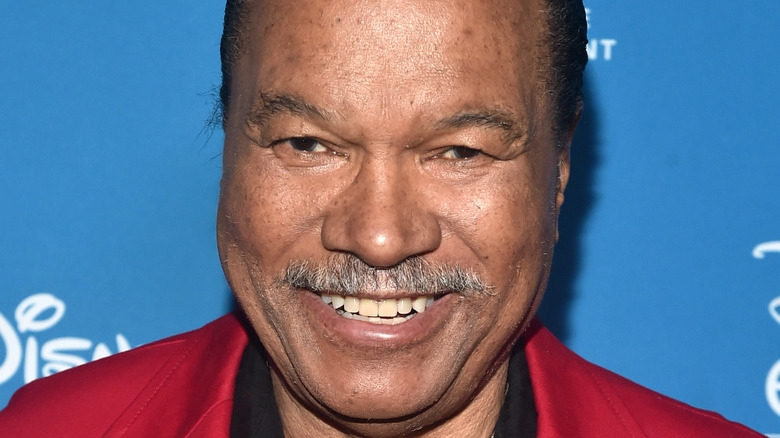 Alberto E. Rodriguez/Getty Images
Billy Dee Williams is a living legend. Although his impressive acting career stretches all the way back to the early sixties, the charismatic performer remains synonymous with "Star Wars" thanks to his star-making performance as smooth-talking wheeler dealer Lando Calrissian. In the modern trilogy-closer "Star Wars: Episode IX — The Rise of Skywalker," the fan favorite character finally returned to the fold alongside the likes of Luke Skywalker, Han Solo, and Princess Leia, much to fans' delight. 
In an interview with GQ, timed around the film's release, Williams quipped, "This character has been part of my life for 40 years, and I don't think it's an accident." As the beloved actor confidently acknowledged, of Lando's continued popularity, "He's my personality ... Every character I've done, there's always something interesting and special about it — if I have to say so myself." Evidently, being associated with the suave swashbuckler for the rest of his life doesn't faze Williams whatsoever. 
And yet, because Williams and Lando are so often considered in the same thought, it can be easy to forget the established performer has a plethora of fascinating roles to his name. In fact, Williams even popped up on "NCIS." 
Billy Dee Williams was the perfect fit for his NCIS role
According to Showbiz Cheat Sheet, to date, the legendary Billy Dee Williams has appeared in two episodes of long-running procedural "NCIS." First up, he starred in a 2012 episode entitled "The Namesake." The "Star Wars" icon showed up again a couple years later, in 2014's "Honor Thy Father." Insider confirms Williams' character shares an unusual moniker with series stalwart Gibbs, since they're both called Leroy Jethro. As it turned out, Gibbs was named after his father's BFF, played by Williams.
Naturally, having the one and only Billy Dee on set was a major coup for "NCIS." However, as former star Mark Harmon clarified in an interview with CBS, via Showbiz Cheat Sheet, celebrities are lining up to take part in the show. According to Harmon, Williams "was on a very short list in the beginning when they were writing that episode" and getting him wasn't a problem. Producer Mark Horowitz confirmed that the iconic star was just as wonderful to work with as fans are probably imagining. 
"We needed someone with a certain charisma, a certain presence ... We had all this history built into this story, so you really needed somebody who needed to have a certain amount of gravitas," he explained. Naturally, Williams "was the perfect person for that role." He might even return to the fold someday, with Harmon pointing out other characters have come back after years-long absences. "He was real fun to have here," the actor acknowledged.