Encanto Star Stephanie Beatriz Dishes On Working With Lin-Manuel Miranda - Exclusive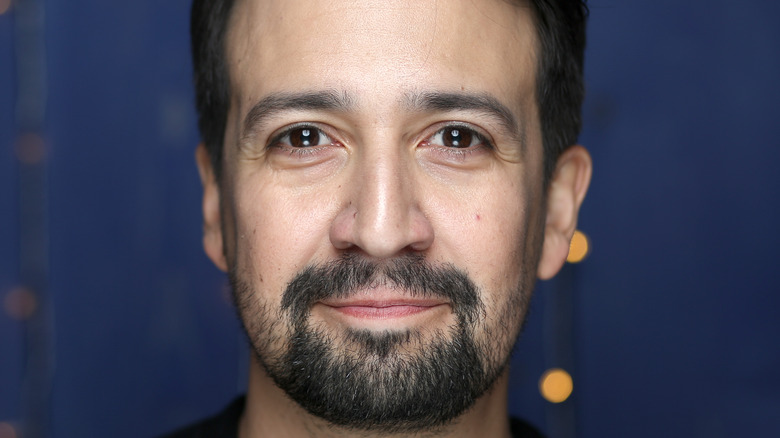 Rich Polk/Getty Images
As we were all cheering on Mirabel throughout "Encanto," the actress who plays her had a pretty special star rooting for her: songwriter Lin-Manuel Miranda. "I don't think I would've been as confident singing the songs that he wrote for 'Encanto' if it had not been for him and his face right there the whole time on the Zoom while I was in the recording booth," Stephanie Beatriz said during an exclusive interview with The List. "Sort of, you know, egging me on, and walking me through moments, and helping me make choices."
Their partnership has since created a powerful film that has made marks on the entertainment industry. "Encanto" has now been translated into multiple languages around the world and has even been nominated for three Academy Awards this season. "Lin-Manuel is such an amazing talent," Beatriz gushed.
While we may not talk about Bruno, Beatriz did talk all about what it was like working with the legendary Lin-Manuel Miranda on "Encanto."
They both are massive fans of classic Disney movies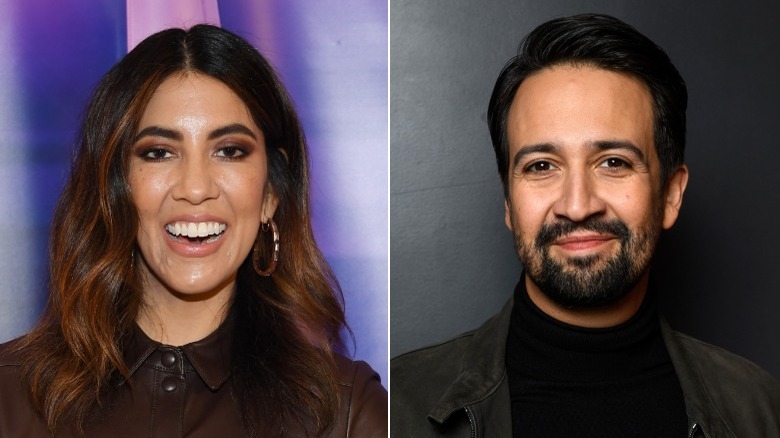 Dimitrios Kambouris, Amanda Edwards/Getty Images
Though Stephanie Beatriz and Lin-Manuel Miranda had previously worked together on "In the Heights," being able to partner up for the Disney film "Encanto" was a dream come true for each of them. "Both of us are such huge Disney fans," Beatriz admitted to The List.
Between the two's extensive knowledge of classic Disney films, it was almost as if they were able to read each other's minds in the recording booth. "Like, multiple times during recording, he would give me a reference of a Disney moment," Beatriz explained. "'Sing it this way, [like how] Ursula sings this one line in ['The Little Mermaid'].' You know? And I would deliver it, and that's all he had to say." These moments are what have made up classic Disney films over the years, and now, their track "We Don't Talk About Bruno" has become one of the few Disney songs to reach No. 1 on the Billboard Hot 100 chart.
While the film has become wildly successful, bonding over the classic Disney movies with Miranda made working on "Encanto" even sweeter for Beatriz. "It made for a really fun experience," she told us. "I think Lin-Manuel is one of the most generous and talented people I've ever met."
You can hear Stephanie Beatriz now in "Twin Flames." New episodes are available to stream every Monday, but you can listen early by subscribing to Wondery+ in the Wondery app.