What Is The Truth About Cher's Feud With Madonna?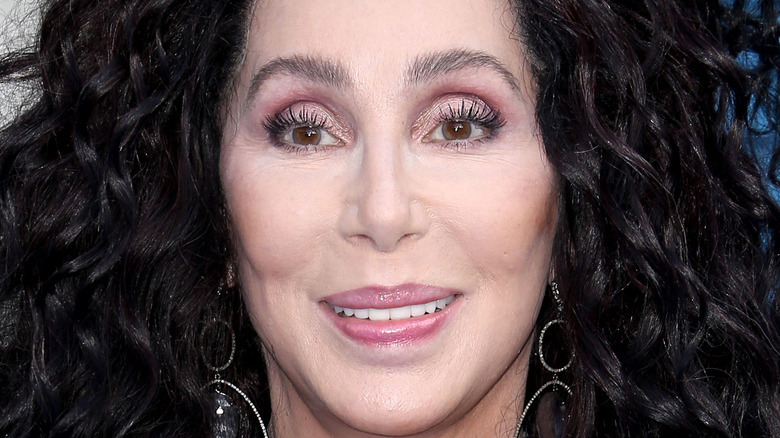 Cubankite/Shutterstock
There's a lot to be said about high-profile celebrity feuds. With the explosion of social media, it's not uncommon for celebrities to taunt one another from afar without even having met in person. Yet, that's not how the long-standing feud between Cher and Madonna began. This tiff was rooted in a meeting at Cher's house.
In a 1991 interview, when asked what she thought of Madonna, Cher began by saying there were lots of things that she liked about her but recalled what initially irked her the material girl, "There's something about her that I don't like. She's mean, and I don't like that." She went on to reveal how Madonna had been at her house a few times because Madonna's husband, Sean Penn, was her friend. "She just was so rude to everybody. It seems to me that she's got so much that she doesn't have to act the way that she acts, like a spoiled brat all the time."
Cher continues to shade Madonna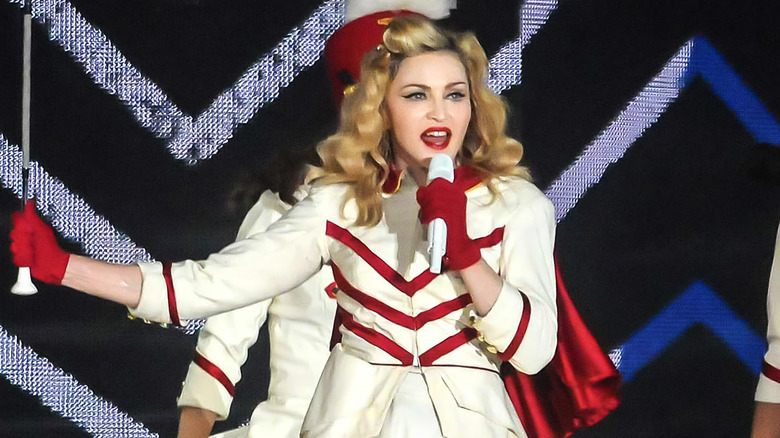 A.PAES/Shutterstock
Once Cher spoke about Madonna, interviewers seemed to bait Cher for more. Still, Cher thinks the feud was blown out of proportion, and offered a tongue-in-cheek compliment about Madonna, saying, "She's unbelievably creative ... because in my day, I was pretty good at doing the same thing that she's doing, but she does it so much better. She's unbelievably creative because she's not unbelievably talented, she's not beautiful, but she's kind of, she's rude."
The sarcasm continued over the years. In a BBC interview with the late Sir Terry Wogan, Cher said she really didn't have anything against Madonna, "I do respect that she goes much farther than anyone should go, and I think that's interesting about her that she's willing to do whatever she wants to do" (via Mirror). To her credit, part of Madonna's success stemmed from her willingness to transform herself over the years and her inborn ability to be persistent.
Years later, a Twitter fan asked Cher how she celebrated Madonna's birthday to which Cher replied she "got a colonic." Then on an episode of "Watch What Happens Live," Andy Cohen read that tweet aloud to Cher, who collapsed into laughter when she heard the words read. 
By 2017, Cher and Madonna appeared together, chatting and laughing, at the Women's March in Washington and the feud seemed to be a thing of the past (via Us Weekly). But Cher's snark continued into 2018 when she appeared on an episode of "Ellen." During a game called "5 Second Rule," Cher was asked to name three celebrities she'd want to do a duet with, and in typical Cher-fashion, she replied, "Adele, Pink, and not Madonna."