Sarah Hyland Gets Candid About The Health Issues She Experienced While Filming Modern Family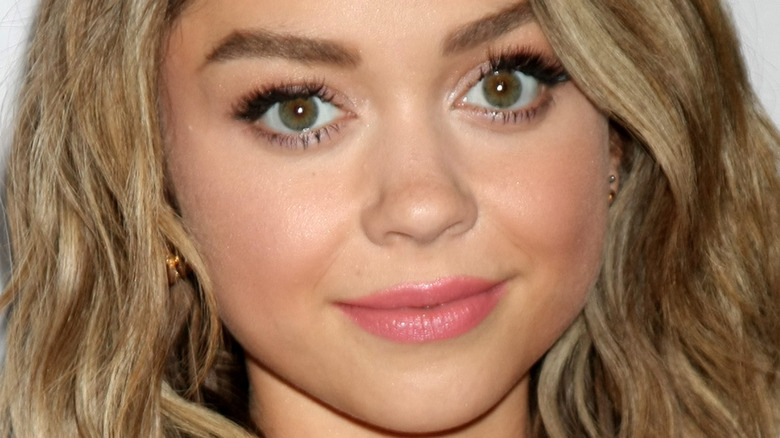 Kathy Hutchins/Shutterstock
Sarah Hyland spent 11 seasons playing Haley Dunphy on the hit ABC sitcom "Modern Family." Through the years viewers watched Haley transform into a ditzy teenager into a married mom of twins Poppy and George. "If you look at everyone's storyline and character arc throughout the entire series, I think Haley has changed the most. She's grown. She's always had a heart of gold and loves her family tremendously, but just like every teenage girl, simultaneously hates them all at once," Hyland told reporters (via US Weekly). "You've seen her make mistakes and own up to mistakes and then make those same mistakes again. But I'm really happy with the way that she has grown."
For Hyland, though, filming the show wasn't always easy because of health issues she's been dealing with her entire life. Born with kidney dysplasia, a condition where the kidneys don't develop properly in the womb, Hyland has had to endure more than a dozen surgeries, including two transplants (per Self). At one point, Hyland even contemplated taking her own life. "
"After 26, 27 years of just always being sick and being in chronic pain every single day, and you don't know when you're going to have the next good day," she said on "The Ellen DeGeneres Show." Hyland said that she "would write letters in my head to loved ones of why I did it, my reasoning behind it, how it was nobody's fault because I didn't want to write it down on paper because I didn't want anybody to find it because that's how serious I was."
During all of her health struggles, however, Hyland kept on working — although she admits she doesn't always remember filming with her costars.
If you or anyone you know is having suicidal thoughts, please call the National Suicide Prevention Lifeline​ at​ 1-800-273-TALK (8255)​.
Sarah Hyland was so exhausted she doesn't remember filming the show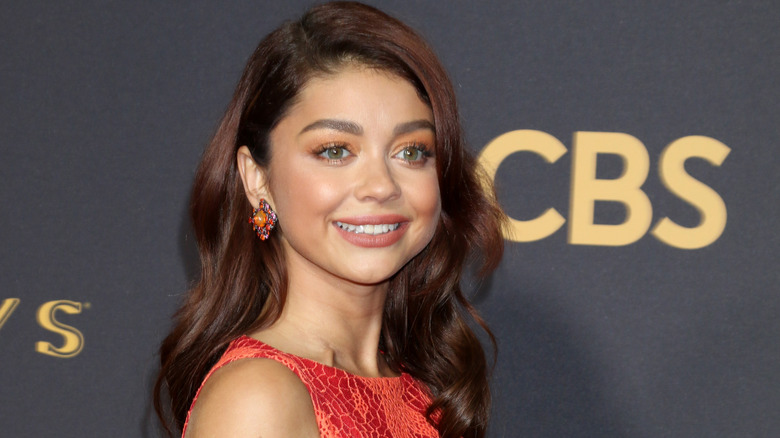 Kathy Hutchins/Shutterstock
During an interview on her television mom, Julie Bowen's, podcast, Sarah Hyland admitted that her health issues made her so tired that she doesn't remember filming entire episodes of "Modern Family." 
"When I was on dialysis, I was in rejection, needing a new kidney, and they had taken my dad's one out because it was causing too many issues. I didn't really have any kidney function at all," Hyland said on the "Quitters" podcast. "There are some episodes of 'Modern Family' where I do not remember filming because I was asleep. Dead-a** asleep." The actress added, "You have to be a certain level of sick in order to receive a transplant. I was reaching that certain level of sick. I was not able to be awake for eight hours at a time. I was so exhausted all the time."
Luckily for Hyland, she was able to receive a second transplant, with her brother as the donor. "I'm so grateful for my entire family, especially my brother, especially my dad, especially my mom," she told Self after her second transplant.