Michael Cohen Reveals The Person He Believes Is Seriously Considering Running Against Trump In 2024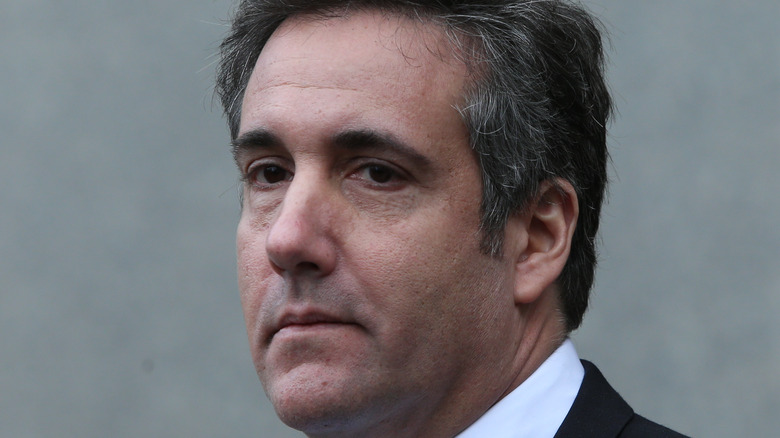 a katz/Shutterstock
Although Donald Trump has yet to announce his candidacy for the Republican nomination for president in 2024, political pundits and reporters have speculated that he will ever since Joe Biden was declared the winner of the last election. Trump has certainly hinted that he will run and in even told Sean Hannity last year that he made up his mind about another try at the White House, but never said what his mind decided, according to Yahoo! News.
Still, none of that has stopped people from taking guesses at who would run against the man who seems to be the GOP leader, as he even won the Conservative Political Action Conference (CPAC) straw poll at the end of February. Michael Cohen, Trump's former personal attorney who served time behind bars for paying hush money to porn star Stormy Daniels to keep quiet about her affair with the former president, took time on his "Mea Culpa" podcast to predict the one man he thinks will definitely run against his ex-client.
Michael Cohen predicts Chris Christie will try for the GOP nomination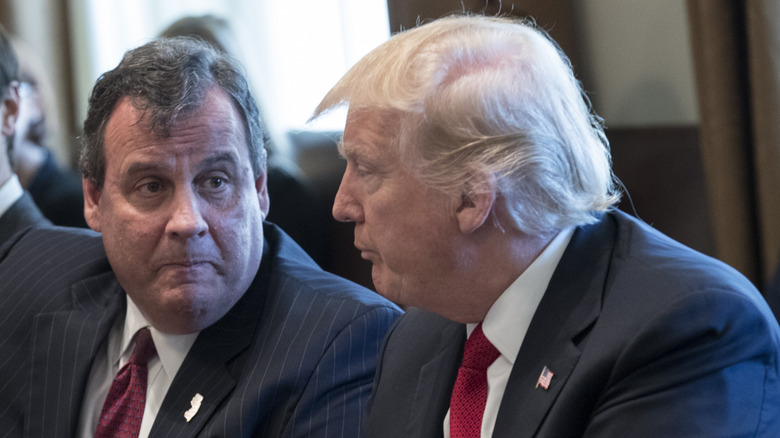 Pool/Getty Images
Like Donald Trump, former New Jersey governor Chris Christie has not said whether he plans to run, but he has also not publicly vetoed the idea. "I don't know that he's going to run," Christie told CNN Dana Bash in November of 2021, regarding Trump, before adding, "I don't know whether I'm going to run."
Well, Michael Cohen certainly thinks Christie is going to run and told former FBI agent Frank Figliuzzi just that on the March 1 episode of his "Mea Culpa" podcast. "He's going to run ... for president, I guarantee that one," Cohen said, explaining that he just ran into Christie when out for dinner in New York in February. "He already told me that he's considering, very strongly, about this run, especially if Trump decides to stay in the race."
Cohen went on to claim Christie, who was running Trump's White House transition team at the end of 2016 but was replaced at the last minute by former vice president Mike Pence, does not like Trump at all. "There is no love by Chris Christie for Donald Trump. In fact, whether you like Chris Christie or not, he, like any normal human being, is absolutely f****** repulsed by Donald."