The Real Reason Michael Caine Changed His Name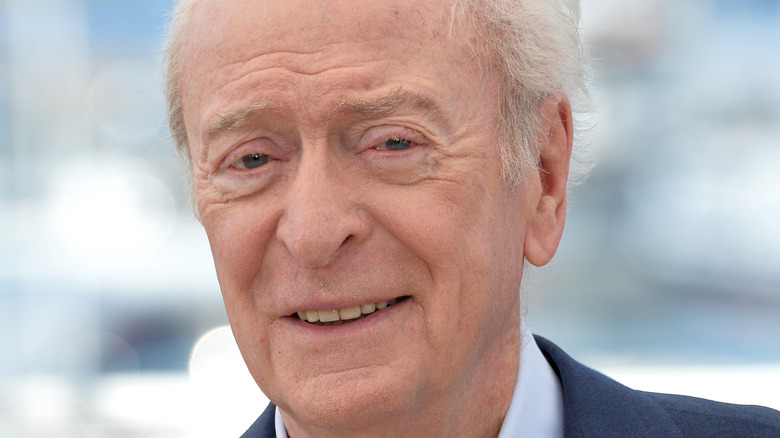 Featureflash Photo Agency/Shutterstock
For over seven decades, Michael Caine has remained one of the most iconic actors in cinema. With nearly 180 film credits on his resume, Caine has been a familiar face among generations of audiences (via IMDB). Older fans will known him best for his roles in films like "Alfie," "The Italian Job," and "Get Carter," while younger generations will forever link the actor to playing Alfred in Christopher Nolan's "Batman" trilogy. Caine is also known for playing Arthur Tressler in the "Now You See Me" franchise, Nigel Powers in the "Austin Powers" films, and he was part of the iconic cast of "Miss Congeniality," alongside Sandra Bullock, Benjamin Bratt, Candice Bergen, and William Shatner. 
Outside of acting, Caine's name has taken on a life of its own, as its forever synonymous with his London cockney accent. The British ska band Madness wrote a song about the actor way back in the '80s that spent approximately eight weeks on the U.K. charts (per Film Stories). The song was titled "(My Name Is) Michael Caine," and the music video even featured Caine himself (via YouTube). The thing is, though, Michael Caine isn't actually the actor's real name.
Michael Caine didn't legally change his name until 2016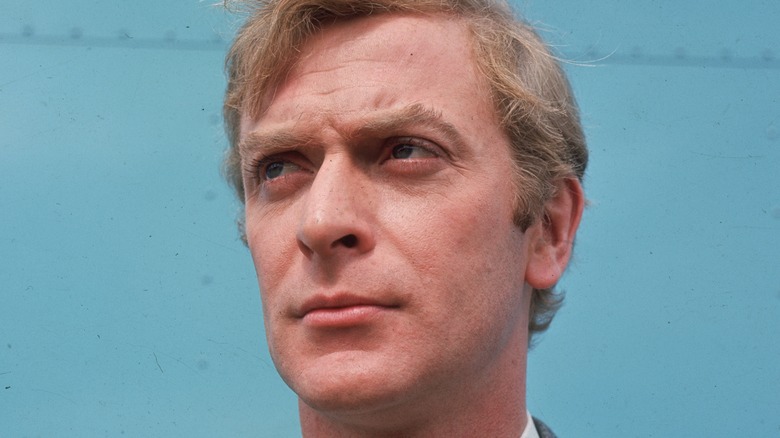 Hulton Archive/Getty Images
Michael Caine couldn't be further from the actor's actual birth name, which just so happens to be Maurice Jospeh Micklewhite. Caine joins a long list of actors who adopted a new name when pursuing their career. Jamie Foxx changed his name to land more gigs, whereas Caine changed his name essentially out of necessity. When he first got into acting, Micklewhite was originally known by the stage name Michael Scott, (per MichaelCaine.com). However, he soon had to change his moniker, as there was another actor performing under the same name in the West End.
After seeing a poster for "The Caine Mutiny" starring Humphrey Bogart, the actor decided to change his last name to Caine, and the rest is pretty much history (via the Guardian). Up until 2016, though, Caine went about his everyday life under his legal name. That all changed following increased security checks at the airport.
"I changed my name when all the stuff started with ISIS," Caine told The Sun at the time. "An airport security guard would say, 'Hi, Michael Caine,' and suddenly I'd given him my passport with a different name on it. I could stand there for an hour. So, I changed my name."
The more you know!