Queen Elizabeth Resumes Some Of Her Royal Duties After Bout With COVID-19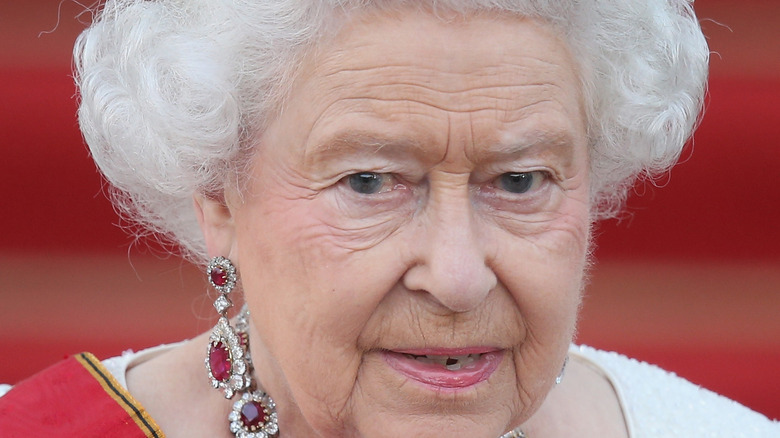 Sean Gallup/Getty Images
After testing positive for COVID-19 last month, the queen is back in action at Windsor Castle, says People. On Sunday, February 20, Buckingham Palace shared the news of the positive test and that Queen Elizabeth II, who is fully vaccinated, as reported by Reuters, was having mild symptoms.
Last week, the symptoms led to her missing out on virtual meetings, but this was reportedly just because she sounded hoarse. This weekend, though, she appeared to be feeling better, as The Daily Mail wrote she enjoyed some outdoor time with her family at Windsor Estate's Frogmore. Prince William, Kate Middleton, and their children Prince George, Princess Charlotte, and Prince Louis were there, along with Princess Beatrice and Sienna, her five-month-old daughter.
This Tuesday, as stated by Hello! Magazine, Prince Charles spoke out on his 95-year-old mother's health, saying the COVID case was "very mild" and that "she's a lot better now."
The queen has had a few virtual meetings this week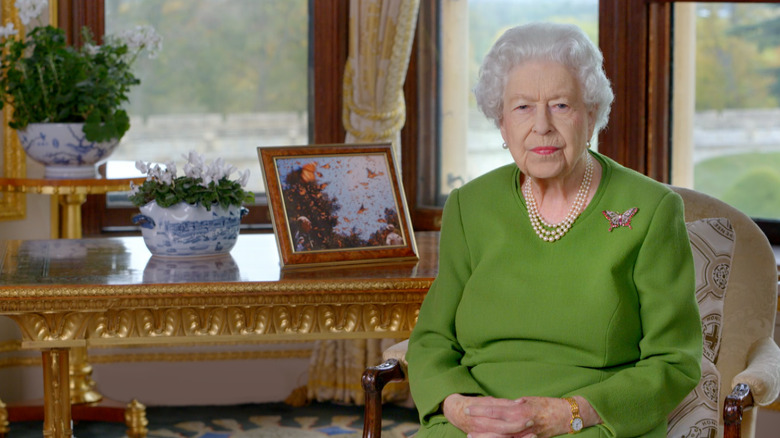 Handout/Getty Images
In fact, Queen Elizabeth is doing so well that she returned to work this week.
Buckingham Palace shared on Tuesday that she met with the ambassadors of Chad and Andorra, per U.S. News & World Report Magazine, and though it was held virtually, of course, this is a good sign. According to People, she also virtually met with Vishnu Dhanpaul, High Commissioner for the Republic of Trinidad and Tobago in London, and his wife, as well as with Dr. Thomas Bisika, High Commissioner of Malawi, and his wife on Thursday, March 3.
Next on her agenda, Queen Elizabeth II has two upcoming engagements at Westminster Abbey: the Commonwealth Service on March 14 and a memorial service on March 26 for Prince Philip, who died in April 2021, at the age 99. Additionally, the queen will celebrate her Platinum Jubilee this year, due to being on the throne for 70 years.