Whoopi Goldberg Lashes Out At Lauren Boebert Over Her State Of The Union Outburst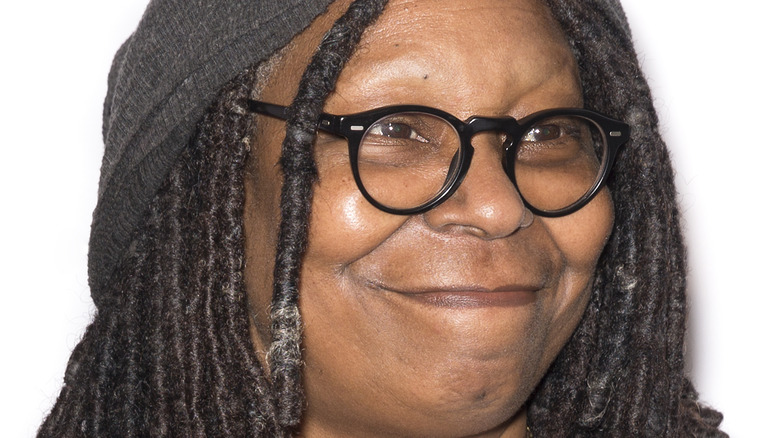 Ovidiu Hrubaru/Shutterstock
The cast of "The View" are no strangers to speaking their minds, especially when it comes to politics. Famously, Meghan McCain was a contributor on the show and would constantly battle with co-host Whoopi Goldberg (via Decider).
Goldberg, who leans more to the left, and McCain, who is a staunch conservative, always had it out for one another on the show. Whoopi never backed down, unafraid to share her opinion with McCain.
After McCain left the show, Goldberg didn't stop sharing her political opinions. She was shortly suspended from the show after she made an offensive comment about race and the Holocaust during a segment (via The Daily Beast). She said that the Holocaust was not about race but rather a lack of humanity. This caused her to be suspended from the show for a short period.
When she returned, she went back to her usual form, speaking candidly about politics. After the State of the Union address, Goldberg had some choice words for a Conservative member of Congress.
Goldberg called out Boebert for her behavior at the State of the Union address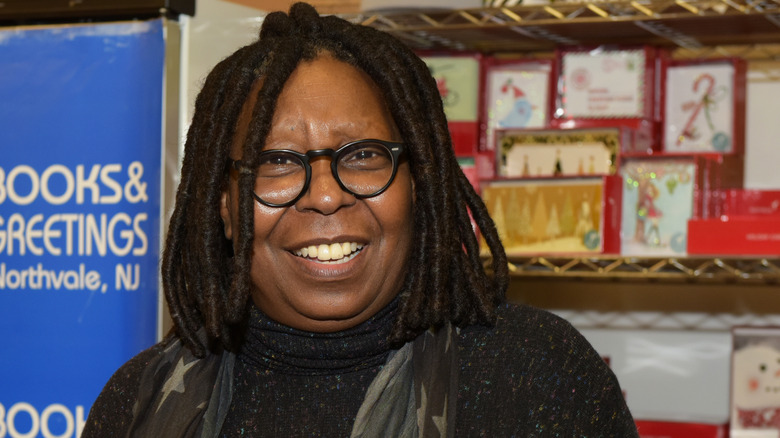 Eugene Parciasepe/Shutterstock
While many viewers felt that President Joe Biden's first State of the Union speech was hopeful, Republican Representative Lauren Boebert felt differently. She was heard heckling Biden during the speech (via the Independent). Boebert doubled down on her choice to speak out, saying, "It is never wrong to stand up and speak out for moms and dads who lost their children."
However, Goldberg disagreed. On an episode of "The View," she said, "You should've let him say what he had to say," speaking to Boebert. "And if you were gonna yell something, just hold off! But don't do it there, because we're all trying to hear [Biden]. And now we're talking about you instead" (via Decider).
The heckling came when Biden was speaking about the military, specifically his son who had served in Iraq. Before he could utter the name of his late son, Boebert yelled, "You put them in. Thirteen of them," about the thirteen servicemen and women who lost their lives at the Kabul airport.