How Meghan And Harry's Royal Status Could Change When Prince Charles Becomes King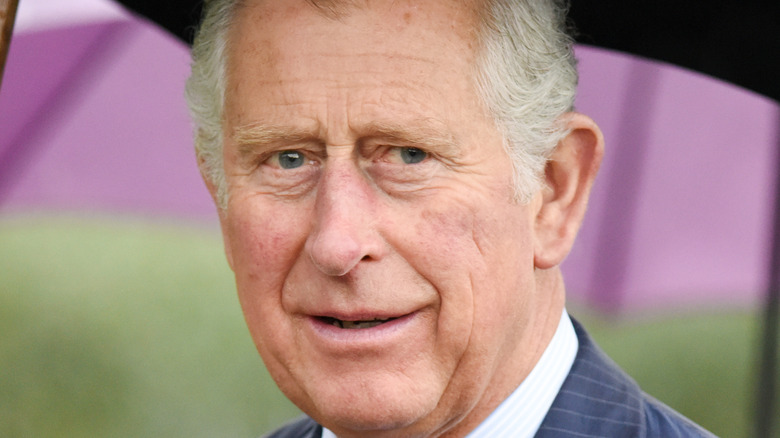 LINGTREN.COM/Shutterstock
When Prince Harry and Meghan Markle decided to step down from their royal duties, they were forced to give up their HRH titles, as well as access to state funding (per The New York Times). In addition, Harry lost his patronages and military titles — but he believed he had no choice but to make the decision in order to protect his family. "We all know what the British press can be like, and it was destroying my mental health. I was like, 'This is toxic,'" he said (per Harper's Bazaar). "So I did what any husband and any father would do, which is like, I need to get my family out of here."
Although Harry was reportedly homesick when he left the UK, he seems to have adjusted to life in California just fine. The couple lives in a $15 million mansion in the Montecito neighborhood of Los Angles with their two children, son Archie and daughter Lilibet. They also have a host of famous friends nearby, including Serena Williams, Orlando Bloom and James Corden (per Hello!) "...I think he is loving the California, West Coast lifestyle, it suits him," royal expert and author Katie Nicholl told Express. "He has always been a very laid-back person, he loves nature and being by the ocean. So I hear that he is very, very happy."
But would Harry and Meghan consider a move back to Great Britain once Prince Charles becomes king?
Harry and Meghan might want to be part-time royals when Charles becomes king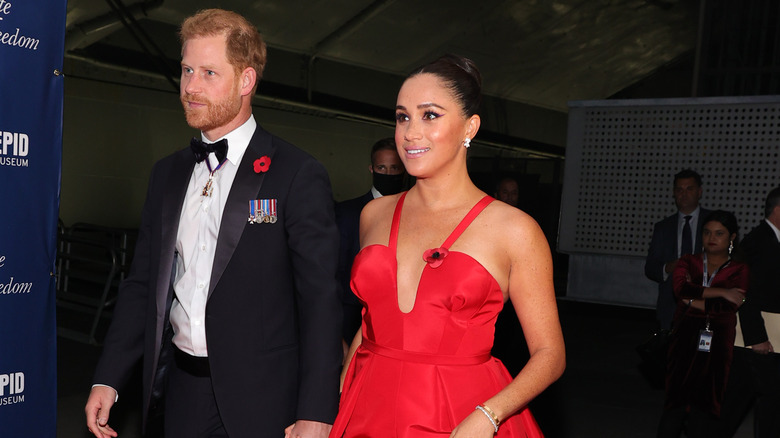 Theo Wargo/Getty Images
Although the Duke and Duchess of Sussex appear to be enjoying life in California, Tom Quinn, author of "Kensington Palace: An Intimate Memoir from Queen Mary to Meghan Markle," believes Harry and Meghan might return to the UK once Prince Charles becomes king. "Meghan and Harry believe that when the elder royals die — in other words, Elizabeth – they may well be able when Charles is King, be able to come back and be the part-time royals that they really wanted to be," Quinn told the "To Di For Daily" podcast, per Daily Mail. "So that they would be six months [being] working royals and six months in the States or wherever doing their own thing."
The arrangement was "something Queen Elizabeth absolutely said couldn't happen, but I think Meghan and Harry are hoping that Charles, Harry's father after all, will be more of a modernizer and will say to them, 'Okay, if you want to be part-time royals, that's fine,'" Quinn added.
In the meantime, royal watchers are waiting to see if Harry and Meghan show up at the queen's Platinum Jubilee celebration, which will be held in June 2022. The couple failed to publicly acknowledge Elizabeth's actual anniversary of inheriting the throne in February 2022 (per The Daily Mail).