Aquaria Reveals The Most Expensive Runway On RuPaul's Drag Race Season 10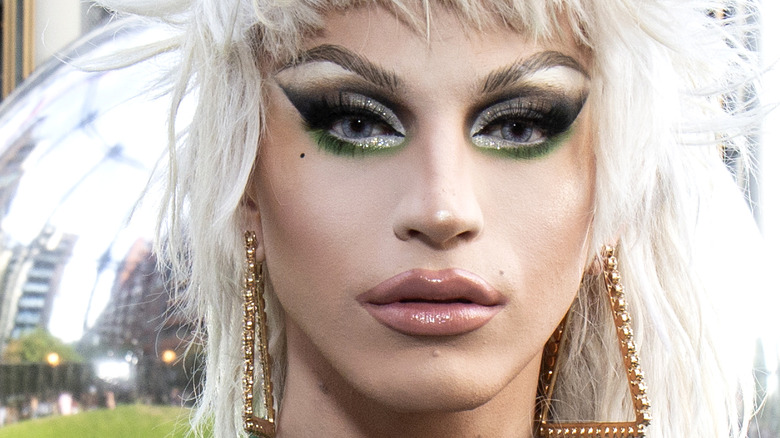 Santiago Felipe/Getty Images
"RuPaul's Drag Race" is a sure-fire way for queer artists to rise to fame. According to Finance 101, all of the most financially successful drag queens have come from the show.
Becoming a successful drag queen isn't an easy task, but thanks to the show, there is more opportunity. Many of the contestants use the show as a launching point for a more successful career in other parts of arts and entertainment (via Insider). The most notable queens have gone on to produce records, form makeup brands, or even write books following their time on "RuPaul's Drag Race."
However, most queens come into the competition without much money to their name (via Vice). Some go into debt trying to bring the most creative and high-fashion outfits to the runway, hoping they'll be crowned America's Next Drag Superstar and able to recover financially.
Sometimes, it works out, and Aquaria is one of the queens who had it all pay off in the end.
Aquaria dished on how expensive some of the runway looks can get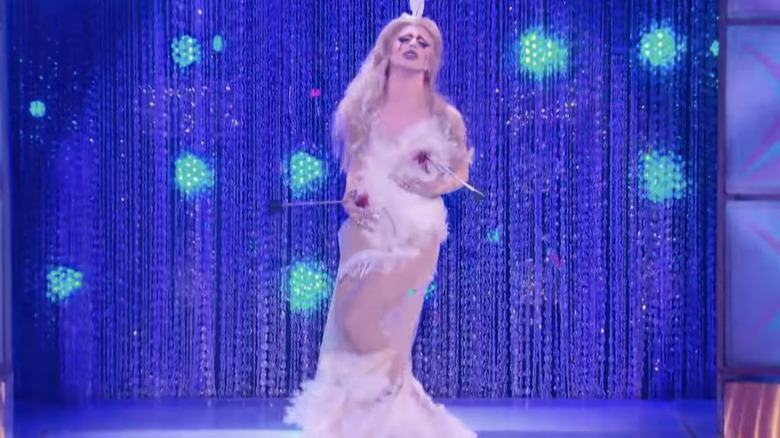 VH1
Since her appearance on "RuPaul's Drag Race," Aquaria has been a powerhouse. The Season 10 winner has gone on to model for huge names in the fashion industry, like Moschino, H&M, and even signed with the agency IMG Models (via Scmp). She was the first drag queen to be invited to the Met Gala.
It all paid off for Aquaria in the end, who not only won the $100,000 but went on to have a successful career in the fashion industry following her time on the show. However, it wasn't always easy for her financially.
Aquaria dished on the most expensive look she showcased on the runway to Vice.
"A lot of the looks that have feathers can be expensive," she explained. "We had a whole feather runway on our season, which I know was financially crazy for the girls. I remember when we were talking about it in the Werk Room, we were like, 'Damn, if they don't do this look on the runway soon before girls start going home, we're about to be so pissed and so broke.'"