Julia Offers Advice To Queer Viewers Of The Real Housewives Of Miami - Exclusive
Season 4 of "The Real Housewives of Miami" brought viewers back to the Sunshine State after it had been off the air since 2014, and with new tides came new faces. Among them was Julia Lemigova, a former professional model married to famed tennis player Martina Navratilova. Now, as seen on the Peacock series, Lemigova tends to her menagerie of animals, fosters her friendships — both new and old — with the other housewives, and is ever-experimenting with new ventures. 
Notably, Lemigova and Navratilova are the first lesbian main cast members of any "Real Housewives" series, making their inclusion on Season 4 a big step forward for the beloved franchise. This is important not only for the franchise and its viewers but also for "Miami," which had been canceled once before. Lemigova ultimately provides people hope — as well as a reason to tune in each week.
We recently got to chat with Lemigova about all things "The Real Housewives of Miami" Season 4, which aired its finale on February 24 (via Bravo). In our exclusive interview with "Miami's" Lemigova, the former model revealed that it was her children who pushed her to come out and openly celebrate herself and her marriage to Navratilova, among other beautiful details about her life and the show. She also offered a piece of advice to queer "Real Housewives" viewers.
Julia Lemigova wants everyone to be and feel like their most authentic selves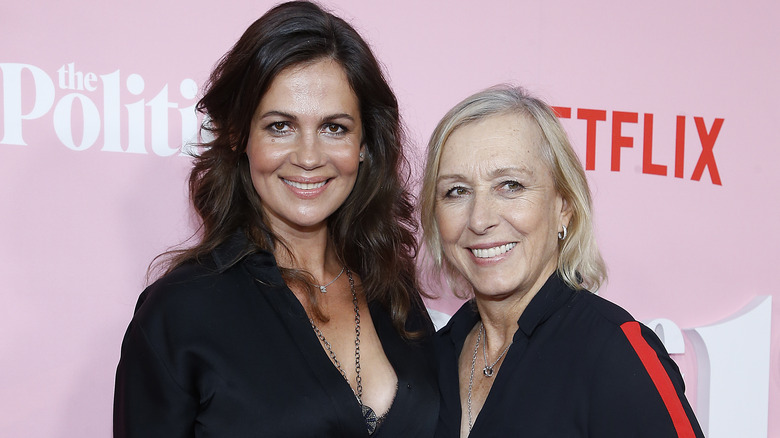 John Lamparski/Getty Images
Julia Lemigova's casting on "The Real Housewives of Miami" Season 4 was one small step for reality television and one giant step for queer representation in popular media. The more normalized that happy and healthy queer relationships become, the more people will recognize and accept them at large. Lemigova believes this too, and she wants to use her newfound platform from the show to offer advice to queer "Real Housewives" viewers.
"It's a tough one because it's so personal, it's so individual, and I know how amazingly hard it could be to come out to your family, to come out to your friends," Lemigova told us. "There is always a time when a person would feel it's a right one to kind of listen to your heart." For Lemigova, living your truth is the best thing you could ever do. "Nobody, nobody ever wishes they didn't come out. They feel they should have done it sooner," she added.
Life is short, and it may be unsafe for some to come out at certain points in their lives. But Lemigova urges you to do so if you can. "Coming out sooner or later, that's how they will decide themselves, but for sure, having this humongous weight on your shoulder drop, they would never regret it," Lemigova continued. 
Lemigova wants to help, too. "I do want to do more for the LGBTQ+ community because I realized how amazing it is to help other people and something that I realize I could probably," she explained. "I want to do more. I want to learn about that."
You can catch Julia Lemigova in "The Real Housewives of Miami" Season 4 on Peacock.