How Elsie Fisher Related To Her Role In Family Squares - Exclusive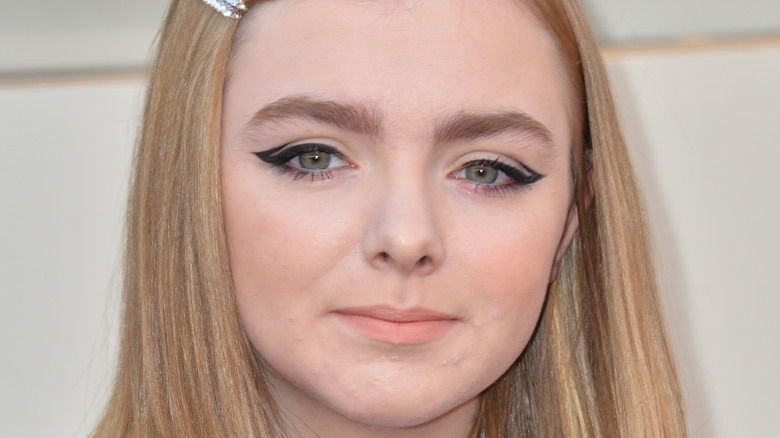 Featureflash Photo Agency/Shutterstock
From communicating with family strictly through Zoom to navigating a pandemic, there's something everyone can relate to in "Family Squares." 
The new film follows various members of the Worth family as they come together after the passing of their grandmother. There's only one problem: They aren't able to gather in person in the middle of a pandemic. Luckily for them, there's Zoom.
As Kassidy, a misunderstood teenager played by Elsie Fisher, helps gather her distant family members together virtually, chaos unfortunately follows. Family secrets are exposed through their online chat, forcing everyone to rethink their places in the Worth family.
While the characters are having trouble empathizing with one another in the film, there's one thing everyone involved can easily understand: living through a pandemic. 
"I was playing this character who, despite being so different to me, has been put in a situation which was very familiar to my own experiences," Fisher said during an exclusive interview with The List.
The young actress further explained how her character, Kassidy, has a lot more in common with her than she thought.
Elsie Fisher related to her role as Kassidy in more ways than one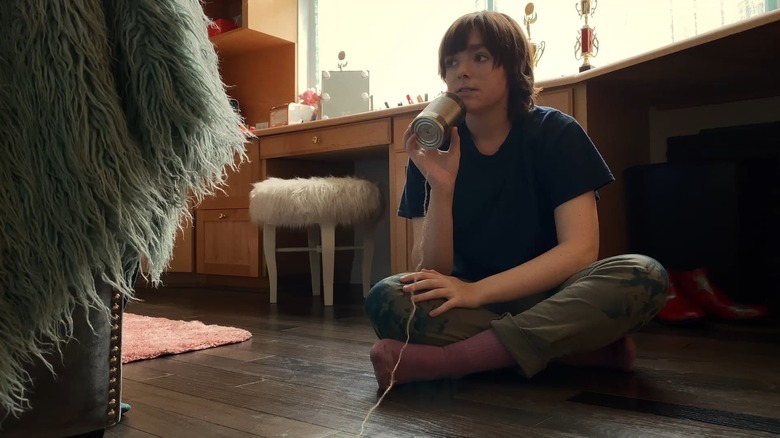 Screen Media
As the actors came together through Zoom in order to film "Family Squares" remotely, staring at themselves in those small boxes on screen as they acted proved to be a bit of an overwhelming experience for Elsie Fisher. "I'm sure most actors feel the same," she told The List. 
Yet, she was able to draw something special from this insecurity. "Perhaps the self-consciousness helped sell Kassidy a little more," Fisher said. 
There were other parts of the filming experience that helped her better relate to her character, too. Since many of Fisher's scenes had to be filmed remotely, the young actress found herself looking like her character a lot more often than she anticipated. 
In fact, Fisher wears some clothing from her own closet in the movie. "So I made sure to keep it nice and not spill [any] mustard on it," she told us. "That's a big deal for me, too. I love mustard."
"Family Squares" is now playing in select theaters and is available digitally and on demand for rental and purchase.