Why Doug Davidson Isn't On The Young And The Restless Anymore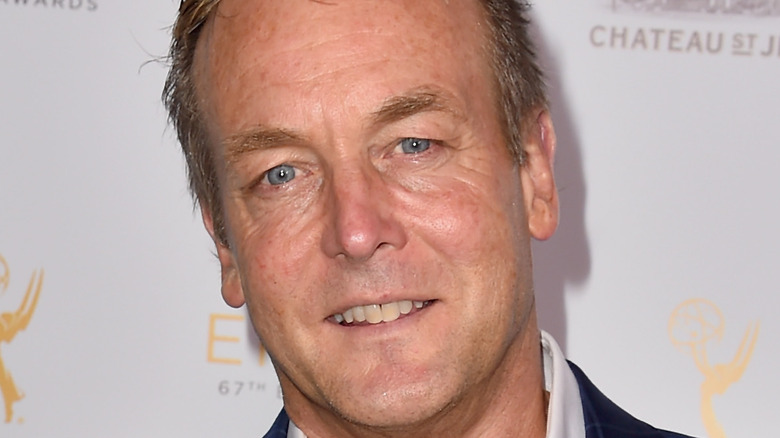 Alberto E. Rodriguez/Getty Images
There was a time on "The Young and the Restless" when Paul Williams, played by Doug Davidson, was one of the most popular heartthrobs on the show, and involved in many of the soap opera's major storylines. One plotline in the 1980s had his wife at the time, Lauren Fenmore (Tracey E. Bregman), send a nude picture of him into an adult magazine and he became the centerfold, which Davidson referenced on Twitter in July 2020. Later in life, the character of Paul became the town's trusted police commissioner, solving crimes and providing a moral voice to all.
Then, as fans might've noticed, Davidson's appearances as Paul became fewer and fewer over the last few years. Although "Young and the Restless" fans know Paul is there protecting the fictional Wisconsin locale of Genoa City, Davidson rarely gets a chance to work on the soap nowadays and often takes to voicing his frustrations on social media — especially when fans clamor for a comeback.
Doug Davidson has been missed on The Young and the Restless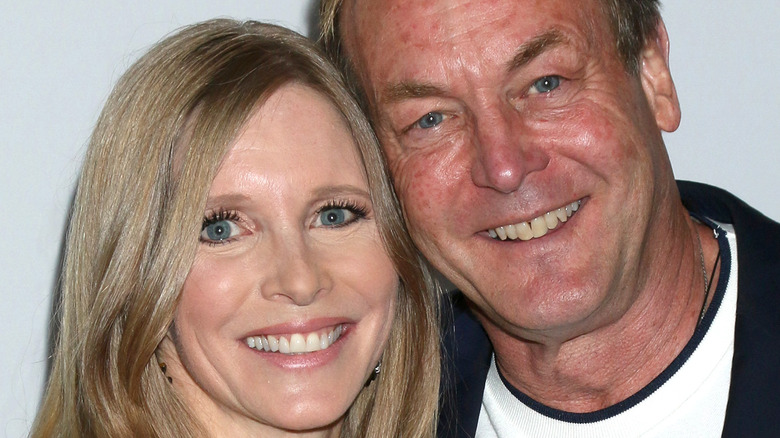 Kathy Hutchins/Shutterstock
Although Doug Davidson has been bringing Paul Williams to life on "The Young and the Restless" since 1978 (via IMDb), Davidson revealed in a series of tweets that the network hasn't reached out to confirm his place on the iconic show. 
Tweeting in March 2021, Davidson stated, "I think I am done. After 43 years I am treated like a day player. No bueno." Months later, in October 2021, Davidson again took to social media, writing that he found it "remarkable that after 42.5 years I haven't heard from the network at all." He added, "No thank you for your service, a phone call. Many gifts from the first 25 years...not a peep from this group. I don't think it's personal. New era. Still grateful."
The following month, in November 2021, Davidson announced a Twitter break (that has since ended), and once again lamented the state of his situation with the CBS soap. "I'm going to take a break from Twitter soon...I keep dreaming about the show and I can't find my script," he tweeted. "Well, a nightmare. Let see if my absence from here changes my dreams!"
Although Paul remains MIA in front of the camera as of this writing, his on-screen wife, Lauralee Bell, who plays Christine, made some brief appearances in Abby Newman's storyline as her lawyer in early 2022. So, maybe there's some hope we will see Paul pop up again soon, as well.