The Hallmark Movie You Should Watch If You Love Movie Makeovers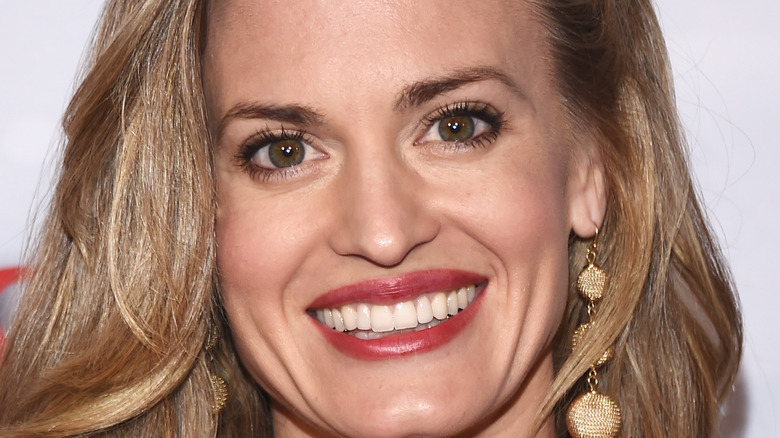 Amanda Edwards/Getty Images
The movie makeover trope is Hollywood gold. Typically, a man or woman goes through a transformation with the help of another character, and then realizes important lessons along the way. Screen Rant paints 1999's cult classic "She's All That" as a time capsule for the decade since it contains all of the ingredients of a teen romantic comedy, including a bet and characters who are polar opposites — and are working together through a challenge.
When they're done right, movie makeovers can be highly entertaining and informative, especially when they subvert the genre, and Hallmark gets it right sometimes, including with 2012's "How to Fall in Love." Hallmark's romantic comedy ticks all of the boxes, and adds a twist of its own. In "How to Fall in Love," instead of the female lead getting a makeover, which is typical for the genre, the film sets its sights on her romantic interest instead. Accountant Harold White (played by Eric Mabius) hires his high-school-crush-turned-dating-coach Annie Hayes (played by Brooke D'Orsay) to help him come out of his shell and connect with his dates. We love a good transformation plot that focuses on an internal change, not only the physical.
Eric Mabius' chemistry with Brooke D'Orsay brought the film to life
Marie Claire pointed out that it's hard to talk about the movie makeover trope without acknowledging its problematic past: Character A struggles with how they look and, with the help of character B, ends up completely remaking themself in order to impress their love interest. Though "How to Fall in Love" does revolve around a makeover, what makes it so special is that the transformation centers on Harold building his self-confidence and Annie attaining self-realization.
In an interview with Hallmark, Eric Mabius spoke fondly of his time on set with co-star Brooke D'Orsay. The "Ugly Betty" star explained how she helped "raise the bar" and brought the script to life. "You never know how your chemistry is, even knowing that someone is good and knowing all about them, you never know what it's going to be like in the space doing, you know, saying the lines, being the character," he explained. "How to Fall in Love" was D'Orsay and Mabius' induction into the Hallmark family, but their chemistry is unparalleled. Now, they are seasoned pros, and have gone on to star in multiple Hallmark movies.
Mabius added that their scenes together flowed naturally. "We just fell right in step," he added. "She's a pro and she's funny, sweet, goofy, obviously attractive and we're just playing everyday and laughing as you can tell." D'Orsay and Mabius' positive dynamic definitely translated on film.
The important dating lessons Brooke D'Orsay took with her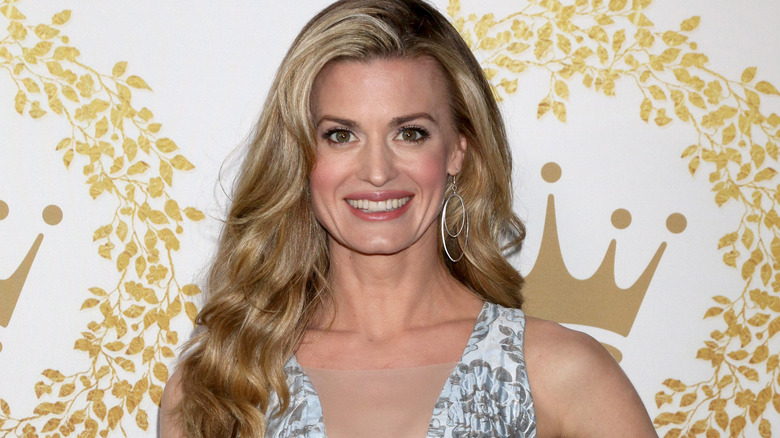 Kathy Hutchins/Shutterstock
It may be a fictional love story, but "How to Fall in Love" drops timely dating and relationship advice. During an interview with Hallmark, Brooke D'Orsay highlighted her favorites from playing dating coach Annie. "Lesson one: Confidence," she started. "I mean, that's so huge. I really think that if there's one that's the most important, I would say it's that. 'Cause it's so true. When you're confident, people do take notice of you." 
Couples counselor and dating coach at Love Successfully Samantha Burns affirmed this idea to Bustle. Burns explained that when you're playing the dating field, you are in charge of the image that you present. It's all about projecting self-confidence, even if you're not there 100%. In Hallmark's promotional video, D'Orsay happily admitted that her scenes on building confidence were the most fun.
The "Two and a Half Men" star also listed the "art of conversation," honesty, and being open as three other important lessons she took from the film. Of the latter, D'Orsay expressed the importance of sharing many  "sides of yourself, to open up to someone and to share parts of yourself that you wouldn't normally share with someone" (via Hallmark). There's a certain level of vulnerability that comes with dating. Communication is everything in a relationship. One watch of "How to Fall in Love" will change your stance on relationships forever.