How The Palace Reportedly Manipulated King George V's Death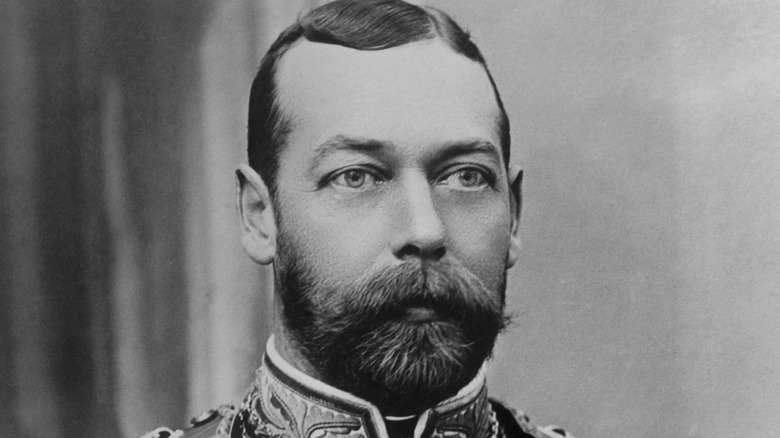 Everett Collection/Shutterstock
In the latter years of his life, the grandfather of Queen Elizabeth II, King George V, suffered from a growing list of ailments, including bronchitis (via Yesterday) and chronic obstructive pulmonary disease (via Alamy). At the age of 70, King George V died on January 20, 1936, with his official cause of death being listed as bronchitis, which was confirmed by his personal physician at the time Lord Bertrand Dawson.
As the blog Medical History notes, hours prior to his death on the night of January 20, Dawson issued a statement to the British media which read: "The King's life is moving peacefully towards its close." What the media and the British public didn't know at the time was that Dawson decided to "determine the end" of King George V's life by injecting him with a lethal dose of morphine and cocaine, according to The Daily Mail. 
Eventually, this revelation came to light following the publication of an article in History Today in 1986. Dawson's biographer, Francis Watson, is the one who confirmed the story and expressed regret at not including the exact details surrounding the King's death in Dawson's 1950 biography (via Britannica).
There's been much debate surrounding King George V's death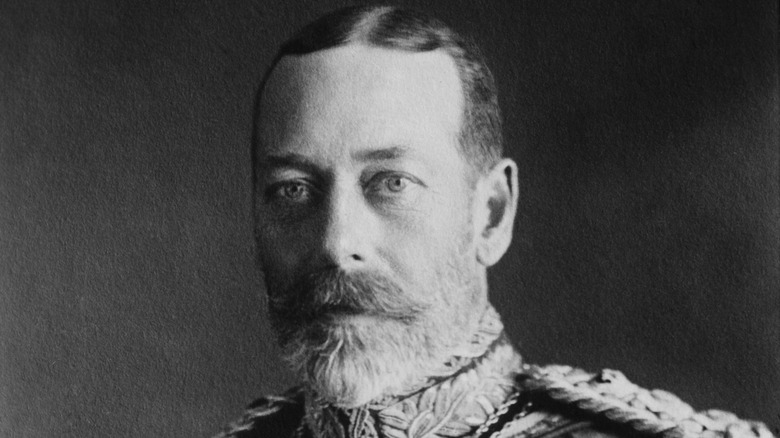 Everett Collection/Shutterstock
As Lord Bertrand Dawson wrote in his journal at the time, the royal physician administered King George V an injection of morphine and cocaine at around 11 p.m. on the night of his death, as it was "evident that the last stage [of his life] might endure for many hours."
In later entries of Dawson's journal (via Britannica), the physician explained that he wanted to give the monarch a "painless death." As royal expert and biographer Angela Levin told The Daily Mail, Dawson also "manipulated" the king's death so that he would die just before midnight and in turn "make the front page of The Times" — which was the British monarch's favourite newspaper.
While there's been much debate as to whether King George V was euthanised or murdered, Levin suggests that "if you look at it objectively it was a huge decision to make to kill a king without absolute authority." But she adds that in the end, "it's a very dark but interesting mystery" in this history of the British royal family.