Why Alexa Demie Was Hesitant To Do Euphoria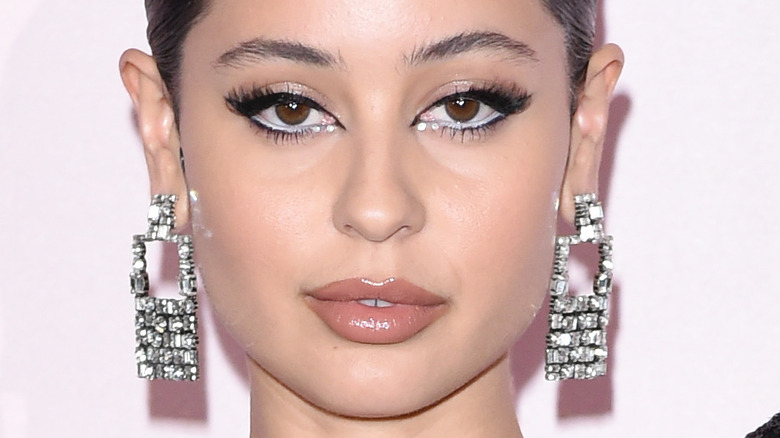 Stefania M. D'alessandro/Getty Images
Alexa Demie is an American actress best known for playing Maddy Perez on "Euphoria." While many fans now equate Demie with her role on the HBO series, she is no stranger to fame. Demie landed her first screen credit in 2015 with the short film "Miles." From there, she bagged small roles on TV shows like "Ray Donovan," "Love," and "The OA." She also starred in actor Jonah Hill's directorial debut, "Mid90s," which included a controversial scene, with her character engaging in a sexual encounter with a much younger character. 
According to Pajiba, Demie's character in "Mid90s" — who is meant to be in their late teens — seduces a 13-year-old boy. While the scene is meant to make the young boy look cool, many outlets viewed this scene as akin to statutory rape. Speaking with Dazed in 2018, Demie said she was hesitant to film the scene at first, but decided to go ahead with it in order to keep her role in the film. "I had a lot of anxiety about that (at first) because obviously there's somewhat of an age difference between Sunny and I," she explained. "But he is just so cool and it felt very comfortable and safe, and after thinking about it... There's no way I didn't want to be a part of it." But even though Demie had previous experience with filming sex scenes before, she still found herself worried about some of her scenes in "Euphoria."
Alexa Demie worried about Euphoria's on-screen nudity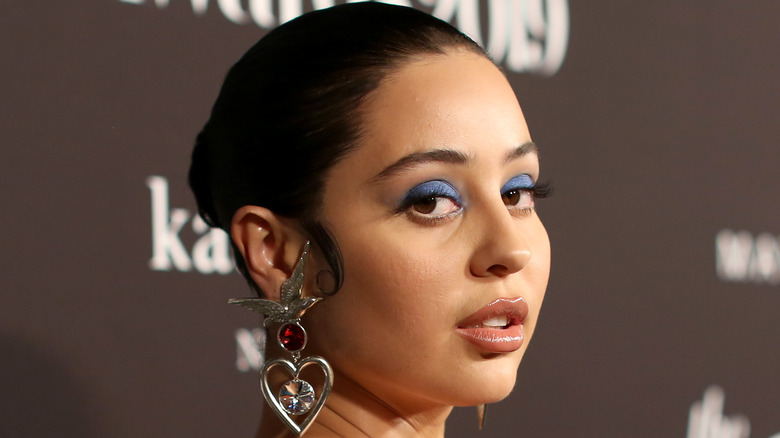 Randy Shropshire/Getty Images
From the start, Alexa Demie knew the role of Maddy Perez, a headstrong teen in HBO's "Euphoria," was meant for her. In an interview with Collider in 2019, she revealed she brought a bag full of costumes to her audition, determined to make Maddy come alive. She also divulged that before the "Euphoria" pilot script was presented to her, she had considered quitting acting altogether. "I was in a really weird place, at the time," Demie told Collider. "I wasn't getting anything good and I was like, I'm done with this! Why am I even doing this? Everything that I'm reading is so not what I want to do." Luckily, "Euphoria" changed the tide for her. "Then [Euphoria] came along and I was like, I have to do this," she recalled. "I want this. And luckily, I got it."
Even so, Demie was hesitant to take the part due to the amount of nude and semi-nude scenes Maddy has in the series. During a 2021 interview with Vogue, Demie said, the nudity in the series was "tough" for her as an actor. "I'm just not comfortable like that publicly," she explained, "so it was hard for me." Regardless, the actor then admitted filming nude scenes "pulled me out of my comfort zone" in a positive way, adding, "After I did it, I watched it and it's just...it's not that serious [to do]."
If you or anyone you know has been a victim of sexual assault, help is available. Visit the Rape, Abuse & Incest National Network website or contact RAINN's National Helpline at 1-800-656-HOPE (4673).