Inside Danica Patrick's Split From Carter Comstock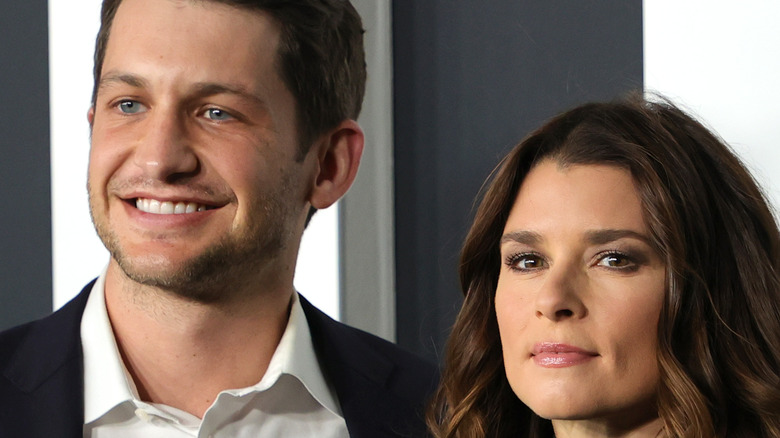 Mike Coppola/Getty Images
NASCAR superstar Danica Patrick is no stranger to seeing her name in headlines. She was the first woman to lead the race at the Indianapolis 500 for 19 laps, and later made history as the first female winner of the IndyCar 300 race in Japan, (via Britannica). Patrick enjoyed a lucrative career spanning 14 years and officially parked her race car in 2018 when she announced her retirement from the sport, (via Sporting News). Although she may not be lapping other racers on the track anymore, Patrick's name is still making headlines. Last year, fans were surprised and excited when news broke of her new relationship.
In early 2021, mutual friends decided to introduce Patrick to Carter Comstock, who is the co-founder of the meal delivery service Freshly. The friends who introduced the two were the co-founders of Beam, a wellness company that both Patrick and Comstock had invested in, (via Us Weekly). The couple initially proceeded with caution, dating for four full months before making it official. Shortly after the couple became exclusive, they moved in together. "She's very happy," said a mutual friend of the union. It seemed like the pair was destined to walk down the aisle as the relationship progressed. Unfortunately, wedding bells did not ring for Patrick and Comstock. In March 2022, Patrick confirmed to People that she and Comstock had gone their separate ways.
Patrick is doing well post-split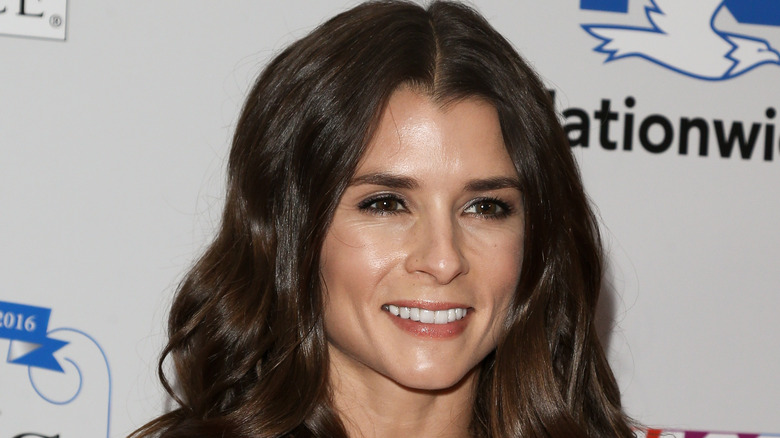 Debby Wong/Shutterstock
Throughout their yearlong relationship, Danica Patrick and former boyfriend Carter Comstock would often post cute pictures together on Instagram. With seemingly so much love between the two, fans were surprised to hear the news of their breakup. Despite the split, Patrick has no ill will towards her former beau. "We were together for a while, and unfortunately it didn't work, but it doesn't mean that it wasn't a really fun time and we didn't do a lot of really amazing things," she said of Comstock (via People).
Following the split with Comstock and her 2015 divorce from ex-husband Paul Edward Hospenthal, the former NASCAR driver is happy and optimistic about this new chapter. "Of course, my love life is not the pinnacle of all the things. But on the other hand, [being single] gives me an opportunity to create a deeper relationship with myself. Wherever there is a lack, there is an abundance of something else," she said. Working as a commentator for NASCAR races and on her wine brand and budding scent business, Patrick has no shortage of ventures to keep her busy as she moves forward.